Click here to view full size image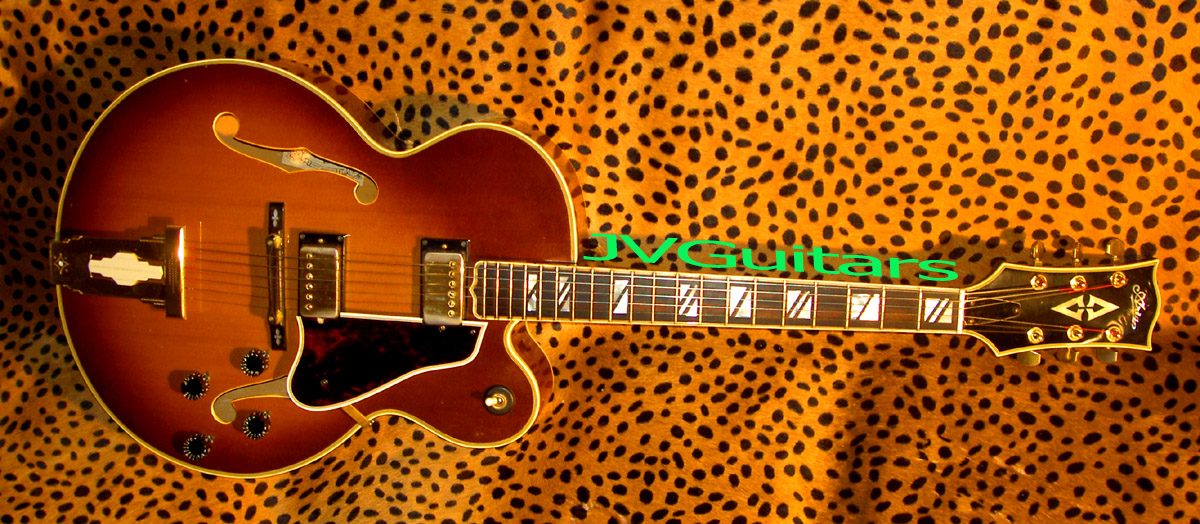 1974 Aria L-1000c Hand Crafted in Japan Gibson L 5 ces Style Replica Please inquire if interested

Here we have a Very High Quality and Super Rare Aria L-1000c Japan Crafted L5ces. This Guitar represents the top of the line Vintage L5ces G!b$@n Replica. This example was hand built to exacting standards of workmanship and only the best premium woods-materials were used to built this example to RIVAL or even EXCEED that of ANYTHING the US had to offer in a true Jazz box ....L5, Super 400, Byrdland etc...This example as you can see in these pictures is in. The body is 17" wide and is 3.5" deep just like a G!b$@n. We have an optional Gibson hardshell case available as seen. Very good-excellent 8.8 condition or better also very rare for a vintage piece to be kept so clean, ADULT OWNED This example was Crafted in Japan in and about 1972-75...( judging by SERIAL #'s ) Equiped with outstanding vintage Original Classic PAF style Humbuckers and these pickups are warm and creamy for a TRUE VINTAGE Jazz TONE, no need to change these out they sound amazing WoW!...The best Premium woods used in its construction = Birdseye Maple Back, Wonderfully Aged gorgeous Spruce top...SOOOO nice! See that accurate old school Sunburst finish. No need to pay $6500 - $12,000 for a great real vintage Jazz box. You can pay 2 x 3 times more for a used Gibson if you like but you will not get a better guitar than this Vintage Prototype guitar hand crafted by the master luthiers in Japan.... simply must see and hear this example with no disapointments!