Click here to view full size image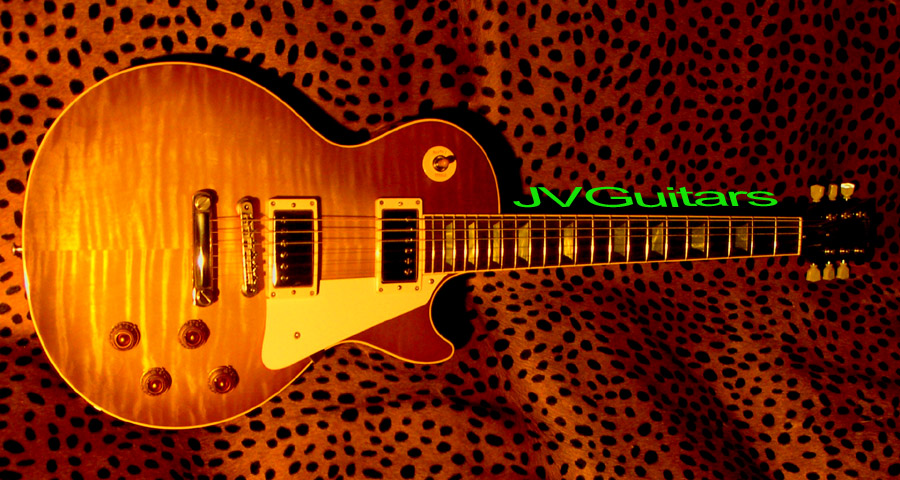 1999 Gibson Les Paul Classic PP Flame top WoW! 58 Authentic style...$SOLD

WoW!! Picture's simply can not do this guitar justice. This Guitar is in Absolutely Gorgeous and its Condition is rated as close to MINT as I have ever seen! No Dents, No Scratches . This one is Loaded with Classic Gibson 500 T pickups 496 R. Upgraded most plastic guard & selector switch plate & pickup rings & togle switch tip, Truss Cover, and Knobs to historic reissue's....Note the back of headstock is NOT impressed/stamped made in USA or modern serial number stamped into wood but IS truly "OLD-SCHOOL" INK-stamped " 9 2029" just like the R-9's or the original 1959 Pauls!...Nice touch especially if you want to recreate a vintage Flame top 58 or 59 this Guitar has it all! Extremly DEEP 3-D it looks like its a 1/2" deep while looking at it from above wow unbelievable this is one of THE BEST wide ribbon top to bottom left to right full on heavy 3-D flame tops bar non! better than most R-8's & even R-9's out there compare for yourself. Its true that 1999 was a steller year for Gibson recreating the Vintage Vibe again and this Killer Paul is an example of that period and is again like MINT....If your really looking for one of the great one's..."you just found it" This baby comes with its original Brown w/ cape Gibson Factory Hard Shell Case. You will not be disappointed with this great guitar it plays fantastically w/ its 59' neck shape & profile & angle...the Trapezoid inlays are nicely aged to perfection and the sound is very soulful & gutsy as you would expect a 58 or 59 to sound classic Gibson. This is the one!