Click here to view full size image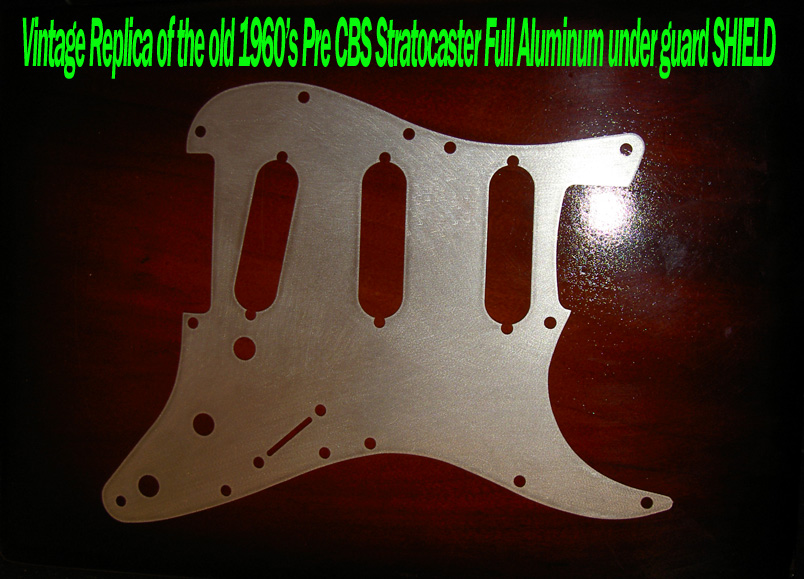 Pre CBS Replica under guard Aluminum Shield...$45.00

Here we have an exact replica of Leo's old pre CBS Aluminum guard shields...just as the real deal early 60's strats came with. These are the perfect fit for your Real Vintage Strat or your Relic strat. This shield "Could pass" as the vintage original. These are the correct thickness guage and fits like a glove.