Click here to view full size image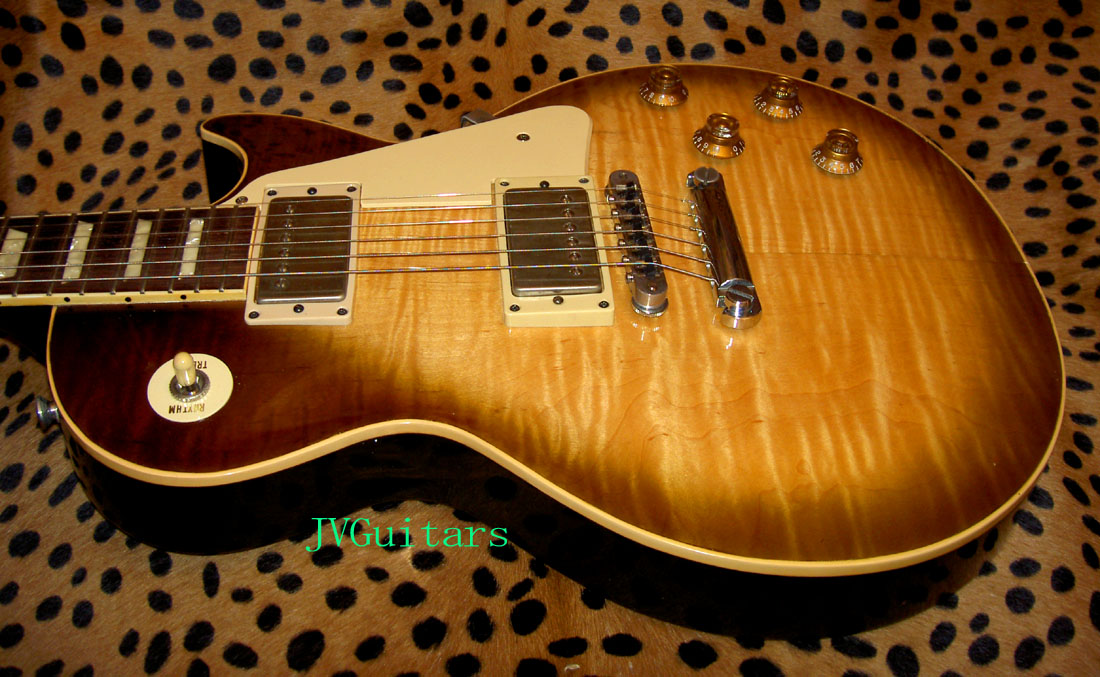 58 Flame Top Les Paul Burst Replica USA Custom Luthier Built....SOLD

SOLD: This is a rare Quattlebaum Custom hand-built 58 Les Paul style Guitar This guitar is handmade in Florida USA by Luthier Harry Quattelbaum. This guitar is G!B$@n accurate in construction and WoW!....look at that top....plays absolutely terrific with a great action, solid feel with Great Tone and Sustain.Vintage accurate neck inlay mother of pearl.I've owned many Gibson les Pauls,Tokais, Heritage, Robins, We also have a few extremly high end " Max" type custom built pauls w/ real PAF's - bumblebees etc and this guitar ranks up there with some of the best of the best I've ever played. The premium AAAA Highly figured curley flame Maple top with vintage tobacco tea-burst finish and the dark burst back is absolutely beautiful. Pickups are Gibsons (490T or 490R's). Overall the guitar is in excellent used condition, ......WoW!