Click here to view full size image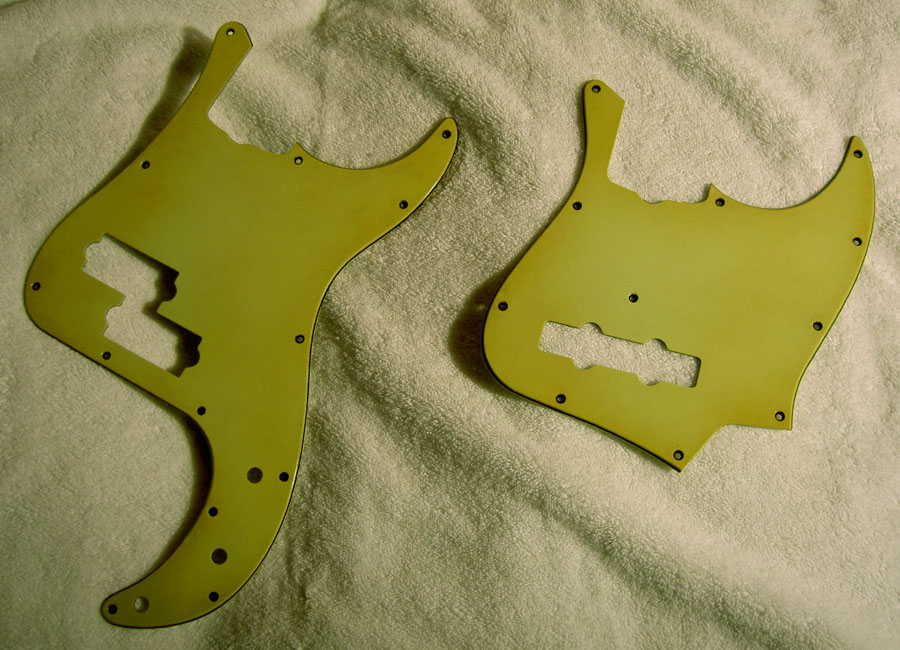 60s Fender Bass Green Guards Jazz or P Bass...$169.00

We also make these Realistic Relic line for Both Fender Vintage Jazz bass and the Precision Bass guitars. These look correct and are correct in color to the original early - mid 60's nitrate guards that turned green from age over 40-50 years. You can now make your relic guitar more authentic looking with one of our quality exact replica guards.