Click here to view full size image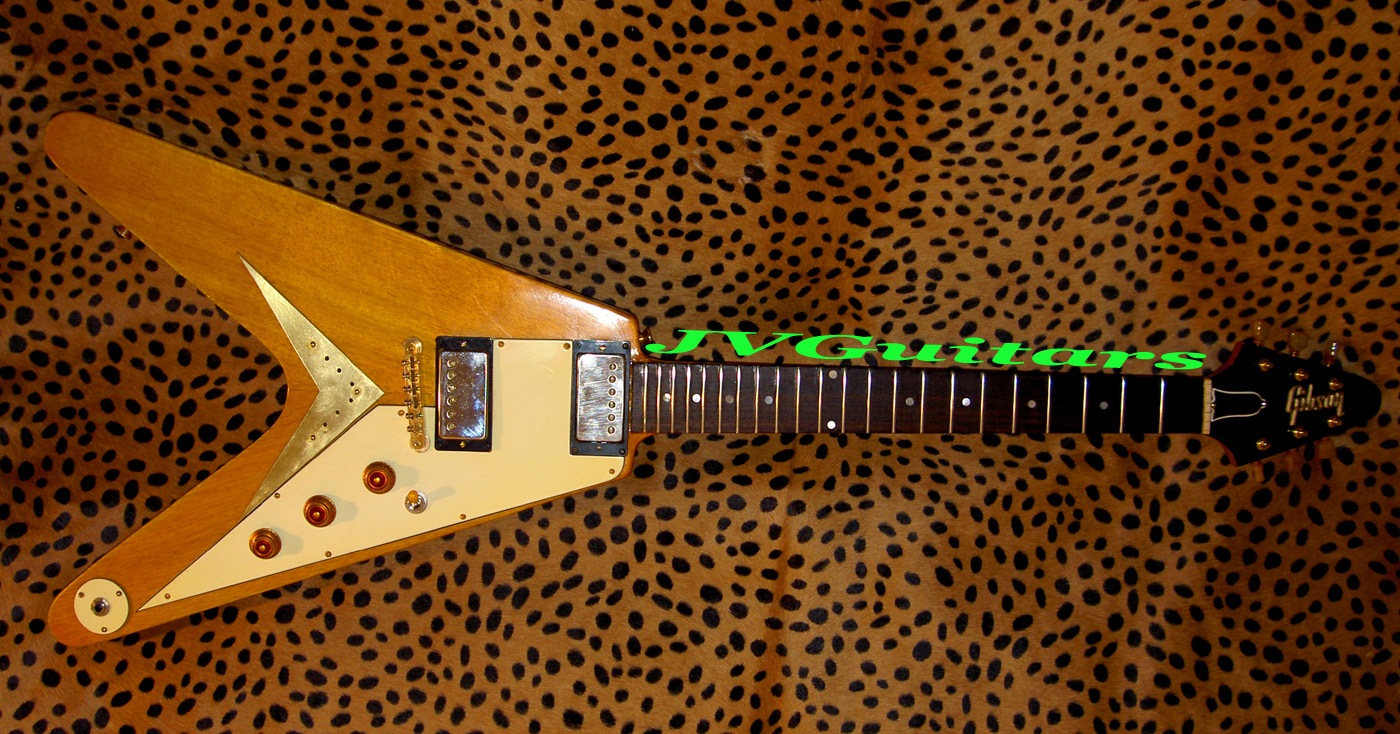 1958 Korina Flying V REPLICA Luthier Hand Built from 50 yr Old Stock wood!!!...SOLD sorry but Check out our Vintage Tokai 58 V WoW!!! Another on the way! ask - order yours now!

This is an Amazing Replica and it was built the way they use to build these ...by hand! This fine example was built from 50+ year old aged stock NOS Solid Korina wood by a former G!b$@n Luthier built directly next to his own real 1958 V. Each because of being hand built are unique and slightly very from guitar to guitar maker to maker and have a real personality just as the originals do.This example as close as it gets to the real deal that I have ever seen. This one has an Old School Nitrocellulose Lacquer Finish and has been Relic-aged over the years with some relic and natural wear,including the dings, chips & checking associated with a well played 48 year old guitar all its plastic the old white guard and output jack cover even the screws are also realistic looking and have aged nicely as well, SEE the aged and checked headstock ...This one realy looks quite REAL Wow! It also has a Raised "G" Logo that is 50's correct style. See that great looking grain of this old Korina wood along with the nice deep Rosewood fretboard. The Historics do not have this nice of wood nor do they look like this one out of the box! The Humbucking pickups offer AMAZING sweet tones and that is due to the installation of REAL 50's Bumblebee tone caps installed for a true late 50's tone. This guitar is 100% READY TO ROCK! JVG Rated 8.5/10...Relic used & in very good-Excellent Conditon This is a rare find for us and we are luck to have just 2 available and when they are gone thats it. See the optional ane extremly rare NOS Hard shell case available for this one or the other 58V Replica only available with the purchase of one of these V's no discounts.