Click here to view full size image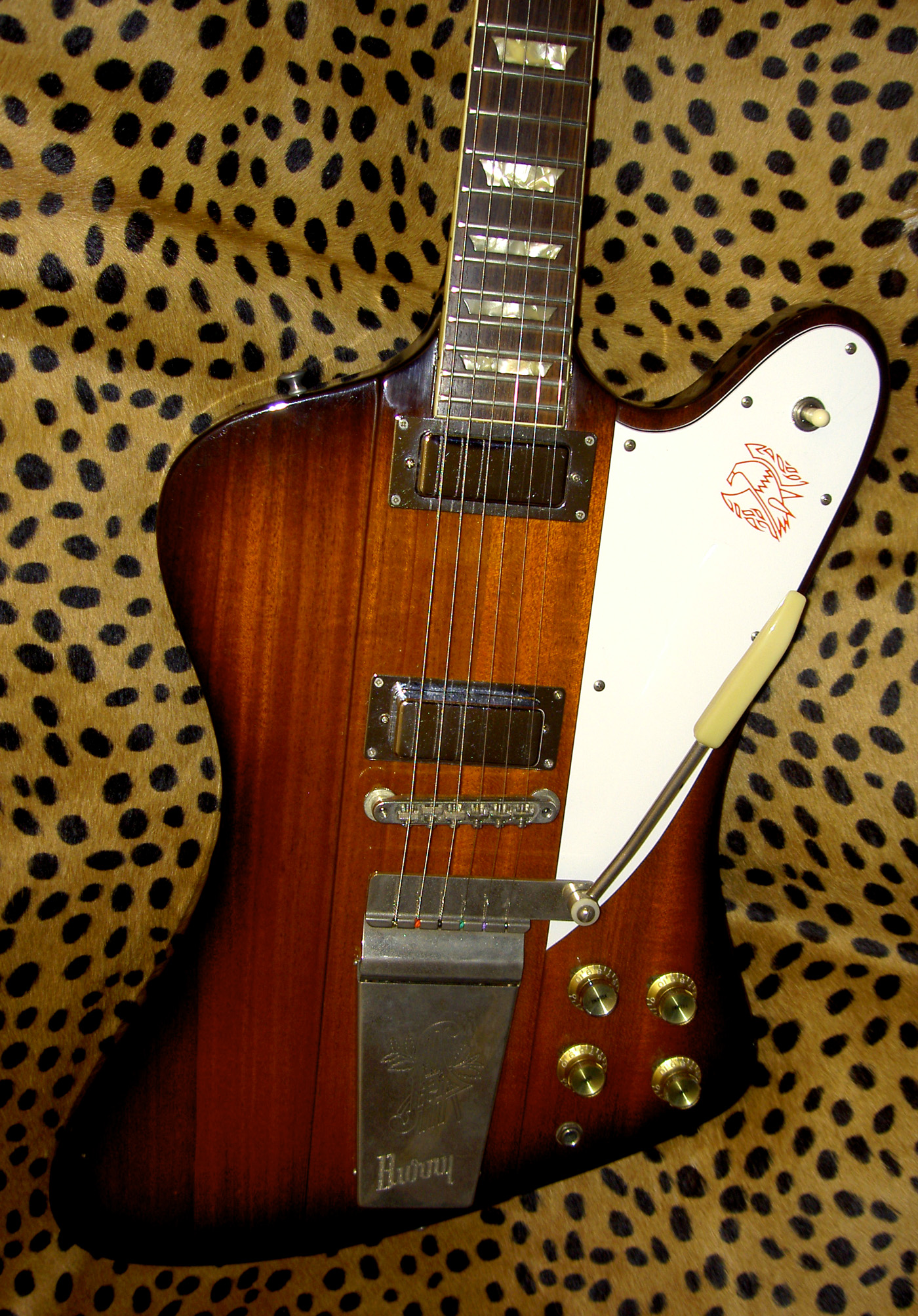 1982 Burny Firebird Japanese Crafted Exact Replica SUPER REAL SERIES....SOLD

Here it is WoW and its Ready to ROCK! THis is not a Gibson but a High Quality Vintage Japanese Replica Exact Copy...Now Real Vintage and is almost 25 of years ageing to perfection... This example is Premium Wood Super Real Series 100% early 80's Japanese Craftsmanship Vintage Firebird VII EXACT REPLICA this is in the peak years for Burny! Tour with this guitar Leave your $7500 Tom Murphy Aged Firebird at home... This one is All AA Choice Grade Mahogany body and AA Mahogany set neck. These are Great Sounding vintage correct pickups fully capable of some AWESOME Tones. Nice HQ Rich Dark Rosewood fretboard that looks to be Brazilian and is gorgous and also set the Rosewood off is with the Killer!!!..REAL DEAL aged Trapazoid inlays on this just have a look in my openion looks as good or better then the Gibby Historic's I have seen in person here locally...These are some of the best looking inlays I have seen period from any maker not the plain jane type even Gibson has used here and there these now have over the past 24 years truly aged to a sweet warm patina that really best with natural time passing-ageing ...This is the closest thing to the real deal at anywhere under $3000. This neck also has the correct vintage Banjo type tuners and completely nails the vibe. The vibrola works well on this type guitar and this totally ROCKs and is just a hole lotta fun to play. This one comes with 2 truss rod covers one Gibson and one Burny. In Vintage very good playing & looking condition...Questions email please @ gr8bids@sbcglobal.net Thanks for your interest!