Click here to view full size image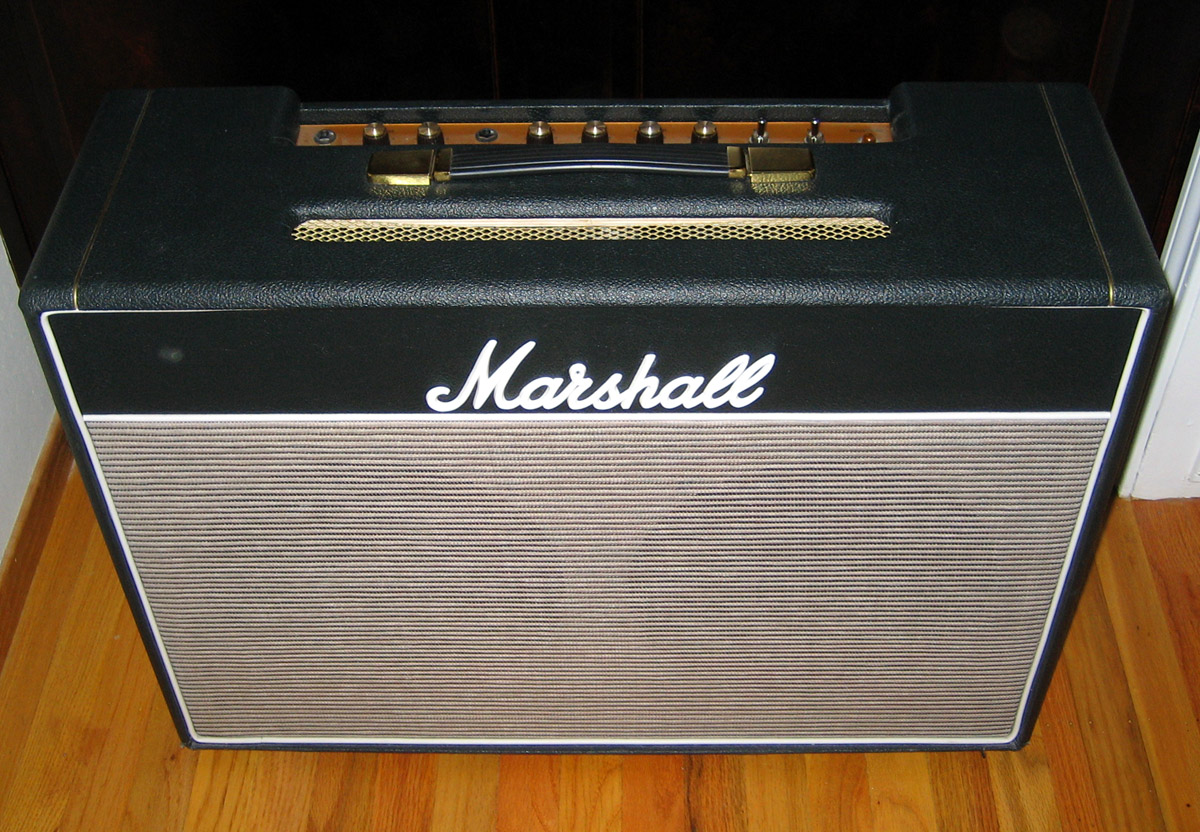 Vintage Marshall 18 Watt 2-12 Combo High Quality Clone by GDS Amps SOLD

This is not The Vintage Marshall 18 Watt 2-12" Combo Amp it replicatse but IS a SUPER CLONE!! I just recently became acquainted with these Killer amplifiers, made by GDS Amplification and amplifier designer, Graydon D. Stuckey. We feel that the sound and craftsmanship of this amp has gotta be seen & heard & played to truly be apreciated. Amazing dripping -lush vintage tone WoW! For all those who already know the full on guttsy sound of a couple Marshall stacks or Vintage Fender black faced amps-favorites when they're really cookin'—-its nice to hear that these amps can deliver the very same satiation of tone and gut, yet allow the player and others to converse while the playing takes place. Especially appealing is that one can transfer this scenario to actual club playing circumstances and recording studio environments and still get the sound desired. Further, stage mix and audience PA mix can be better controlled by micing the amp, yet allowing the player feel they're getting what they want, the band sounds as it intends, and the sound guy isn't sweating bullets between the club owner and the band. Pictured below are text descriptions and images of the GDS product line. Custom speaker and tone requests are available as well. This examle is a 2004-5 and came to us with the Marshall logo on it and the original GDS logo is long gone..Its very clean at least 9.25%/10 rated in very good-excellent used condition.