Click here to view full size image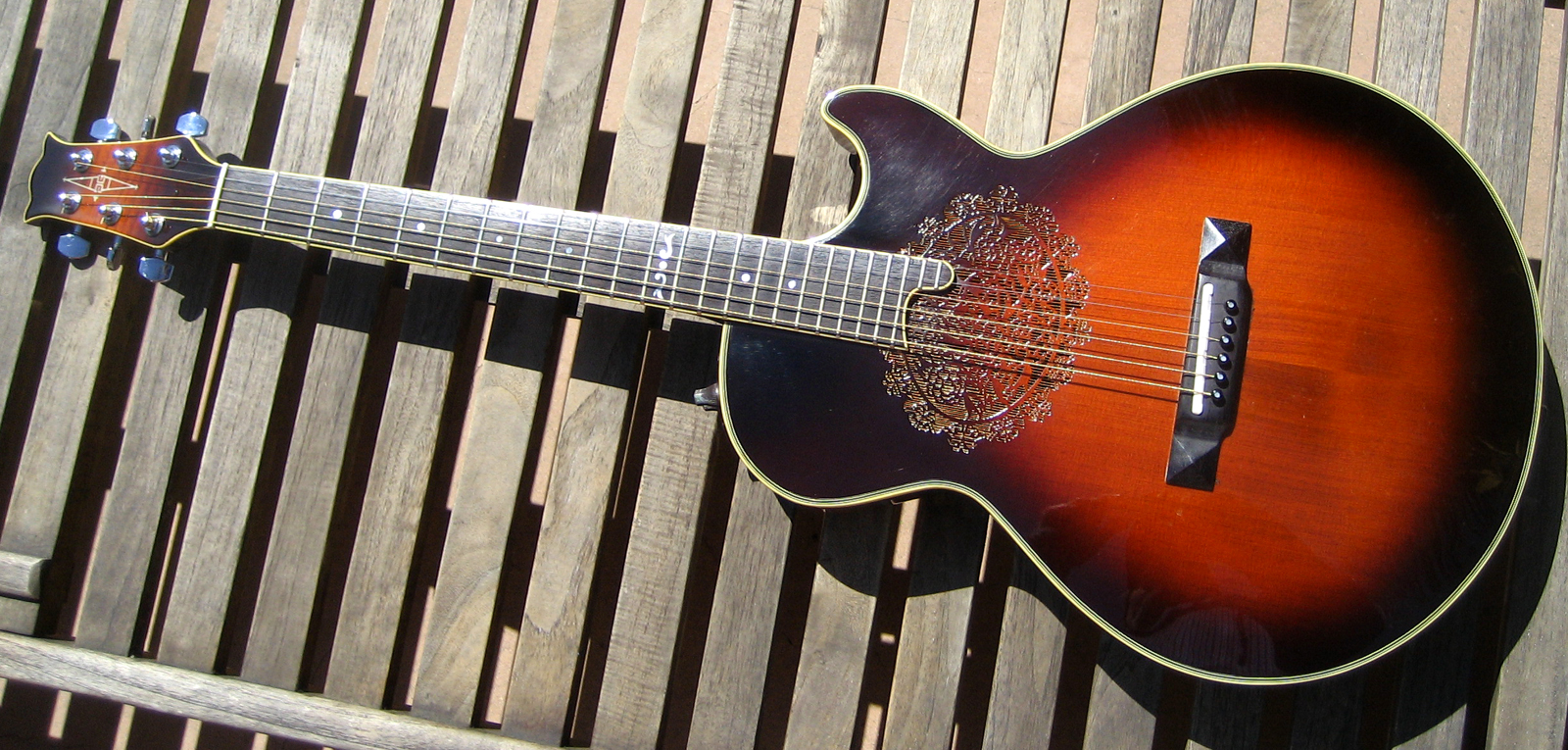 1983 Alvarez 5078 Electric / Acoustic Les Paul style body VERY RARE WOW!..SOLD

We are proud to offer this very Rare and beautiful and highly collectible vintage 1983 Alvarez Electric/Acoustic 5078 with a les Paul style body shape. Top of the line workmanship fit & finish work here Crafted in Japan this is the limited special production Anniversary model made in 1983. This truly fine rare example comes with its nice original Alvarez black exterior tolex with the blue Martin style plush lined hard shell case. Did we say SUPER RARE....WoW!...we were completely amazed at the fact that this ( Les Paul style baby sounds so great plugged in or unplugged just beautiful. This one has a rich full bodied sound as an acoustic which is hard to find with this thin Les Paul shaped body makes it very comfortable to play long duration and not to mention did we say BEAUTIFUL as well as a real unique player...see the Headstock shape in the pictures this is truly a real beauty. This one is sure to please the Vintage Alvarez Acoustic lover... I'm a vitage Alvarez believer & after you see and play and hear this so will you. Condition for a 26 year old vintage guitar this thing is darn near mint with just a few tiny minute dings, see the detailed high res pictures for all the cosmetics, JVG RATED at 9.2 out of 10 ....... any questions? please email us @ gr8bids@comcast.net Thanks for your interest!