Click here to view full size image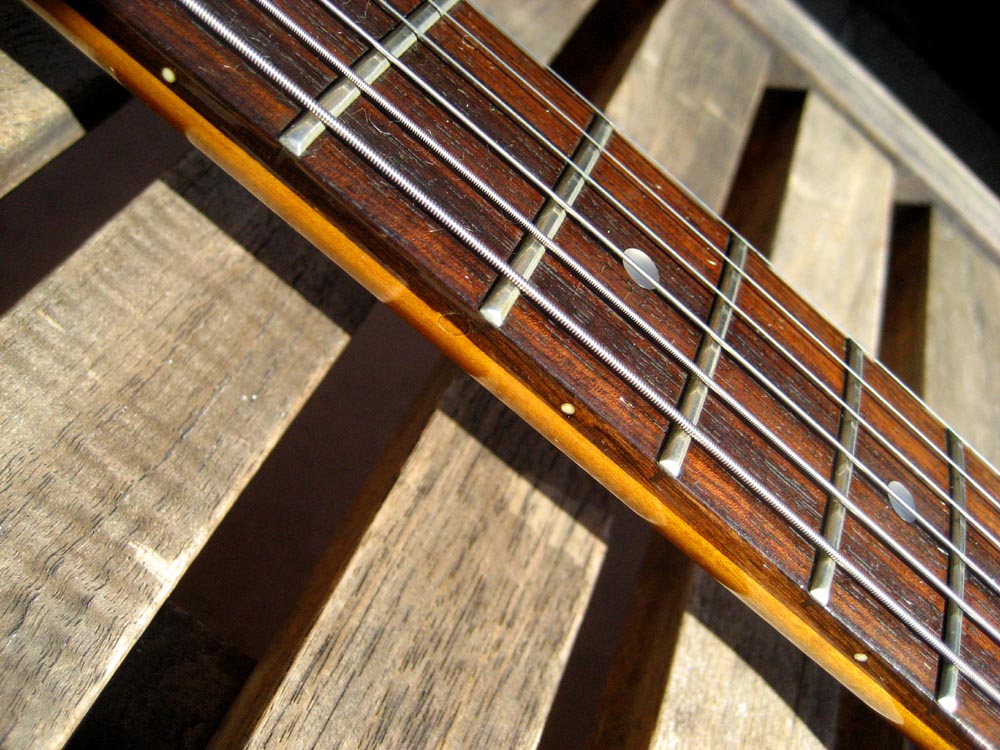 Ibanez Vintage 1977 Sunburst Double Neck High Quality Japanese Vintage ..SOLD

Here we have another fine Vintage Ibanez Electric Guitar this is a 1977 Ibanez Rare High Quality Japanese Double Neck. This is from the era when some of the finest Japanese guitars were built and this is one. This one has the beautiful grade rosewood that is likely Brazilian Rosewood please have a look at the fretboard closely to make your own determination. Its a great sounding player with very nice action on both necks and is very EZ to play in either 12 string or 6 string mode. Both necks are a comfortable medium - thin profile and are 1-11/16th" at the nut in width. The 12 sounds Amazing and full it really is a great sounding electric 12 string. The 6 string side means business with a biting gutsy Les Paul sound available from the vintage Japanese PAF Replica pickups. This guitar is quite versatile with so many sounds & tones available a real asset to live performances. The beautiful classic Sunburst is overall well looking good have a look at the pics the guitar has been played professionally and has it share of dings and such but overall looks good. Minimal Gibson color correct color match brush tip pen pro touch up's have been done to make her look beautiful once again. This guitar is JVG RATED at a solid 8/10 very good condition and this guitar no structural damage or physical or electrical issues what so ever. All looks original with the exception of a gold neck plate with a number etched into it. I believe the tuners may have been upgraded which are excellent quality. This one is a very solid performer you will be glad to have in your arsenal. Get her now before she's gone! SOLD!