Click here to view full size image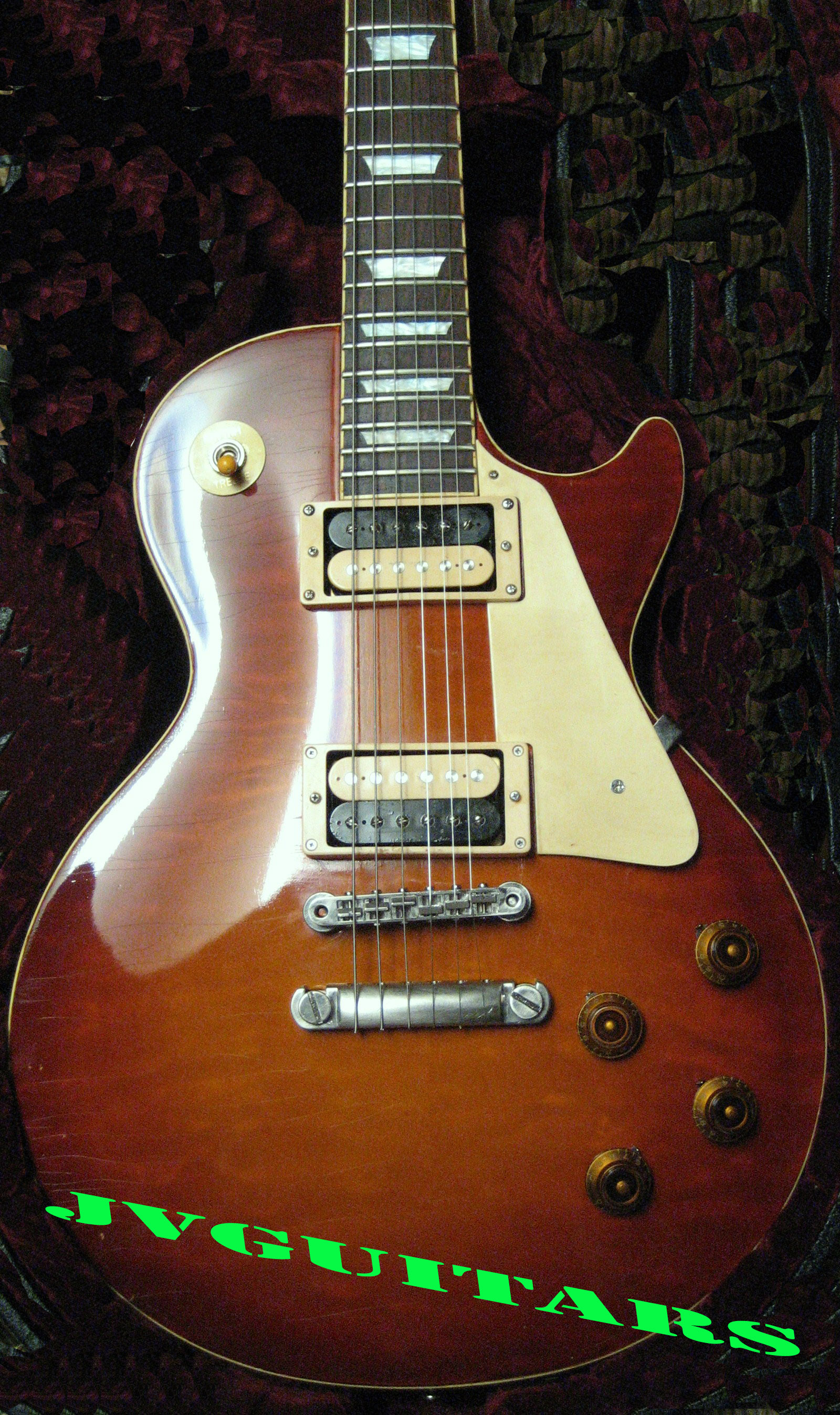 89 Tokai LS80 Love Rock Highly Figured Top RELIC GUITAR sale priced $old out!

SOLD OUT! Here we have an a Japanese made Tokai Love Rock with a $300 Headstock Conversion" done to it when we found it...WoW and this one comes with an outstandingly beautiful figured maple top WoW!...This one is in 59 Relic VIBE condition. It was stripped of its original Poly finish and fully refinished in Nitrocellulose Lacquer and transformed every aspect has been aged to look 50+ years old...it is not its just 20 years old. THIS IS NOT A GIBSON this guitar was made in Japan we purchased this one along with a Korina Tokai V from from the same Japanese owner some 6 years ago..This Baby ROCKS..and has a real 50's VIBE and feel to it. It looks beat - road hard and put away wet... with lots of lacquer checking only visible upon close up inspection back a few feet it just looks 50 years old and well played. The neck is a nice 59 medium profile c shape and its frets are at least 90% = excellent EZ action all the way up the fretboard it plays like a dream. It had a Holly Veneer installed in its past so it looks like a real 50's Gibby although it is not it is a Japanese Tokai LS80...The original Humbucking PAF Pickups are the old Tokai Originals and they really capture the tone of the 50's Paf's no need to swap these out wow what a great Paul.. sold as project, 1 back plate is missing and a few loose wires is all.. This guitar is being sold as is and is an EZ finish project. This one would be a great TOUR GUITAR keep your Historic safe and gig with this baby.. The back appears black in the pics but it is not black it is actually dark - deep mahogany - cherry..Lots of chips & dings " its a relic" many Paul guitars around but the Tokais are among the very best Les Pauls period...S1549 add the hard shell case seen in picture to this guitar for $120.oo additional.Price reduced for 1-back plate cover missing & 1/2 hour to solder wires few are loose..save $$ you finish for $1349+ship+hsc You should love relics to consider one like this.