Click here to view full size image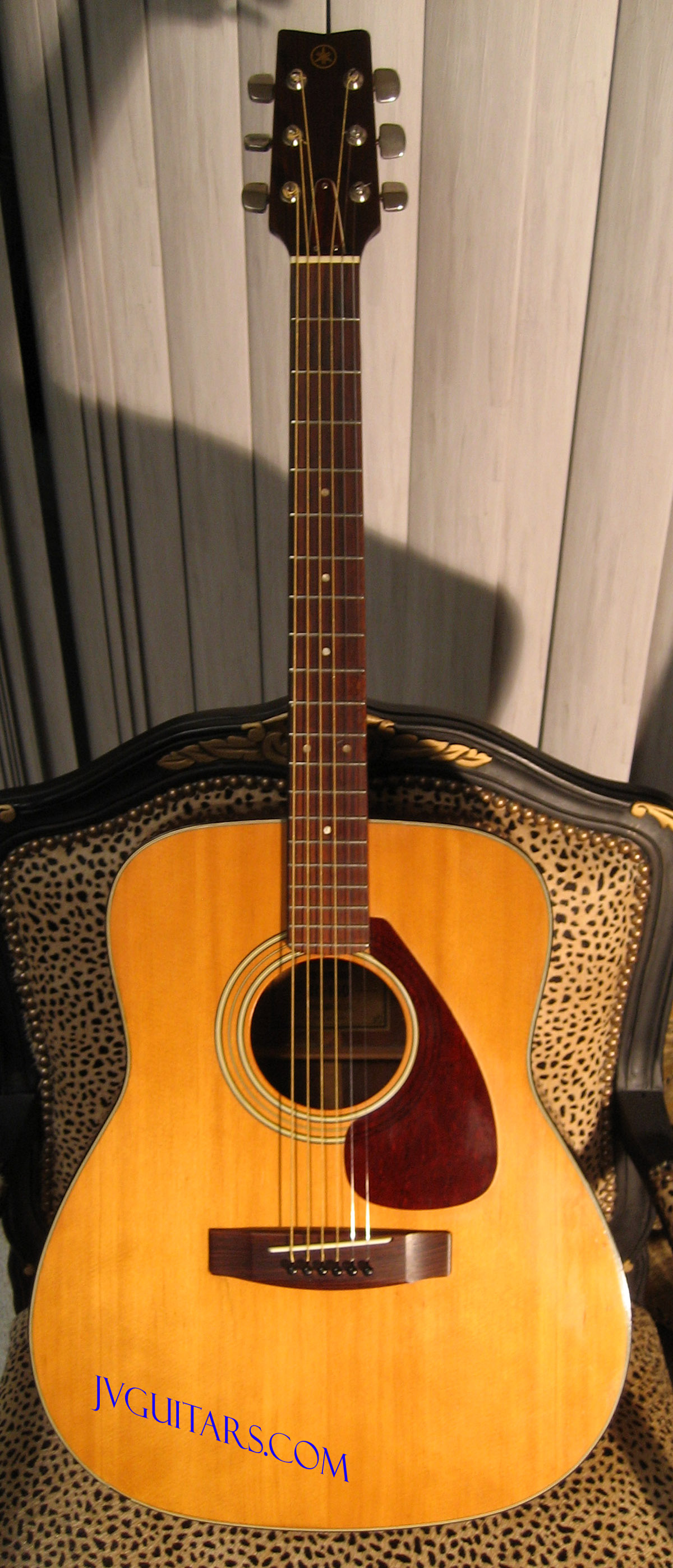 74 Yamaha FG160 Nippon Gakki made in Japan Acoustic Guitar...WoW! ........... Price ask

Here we have another excellent FG160 for your serious consideration the Yamaha FG 160 Acoustic Guitar Made in Japan in the early - mid 70's from Nippon Gakki factory. This example is an early 70's a more RARE version Yamaha FG 160 again this example is the Made In Japan Nippon Gakki and not to be mistaken for the similar Korean version of the FG-160 which is also nice but not the same as these apples/oranges. This example is MADE IN JAPAN and was built well over 35 years ago and was built to very high detailed standards as well as some of the best Exotic grained Honduran Mahogany woods available ( see pics please for that detail ) in that time period to compete with the great Martin and now this Yamaha is quite well aged with beautiful patina of a true vintage instrument and is a true vintage guitar in its own right. This one has the Amber/Tan label and not the Red Label but the golden lable. The frets are very good - original. The guitar has it's natural age and patina with a few expected minor nicks,dings from a well loved and adult respected instrument. This fine example is here and in stock... We upon receiving have remove the strings cleaned and detailed the guitar oil rosewood and polish finish, and this guitar to plays very well and optionally available upgrade if wanted please ask us...may include new bone nut/saddle/ we have several of these old Yamaha's and they are truly amazing instruments very well compared to Martin, Taylor, Gibson for there fine construction and playability with amazing tone for this kind of money... Here s a link to Harmony Central if you care to rehttp://reviews.harmony-central.com/reviews/Guitar/product/Yamaha/FG-160+/10/1 All New pics ... Interested ? ask Thanks .