Click here to view full size image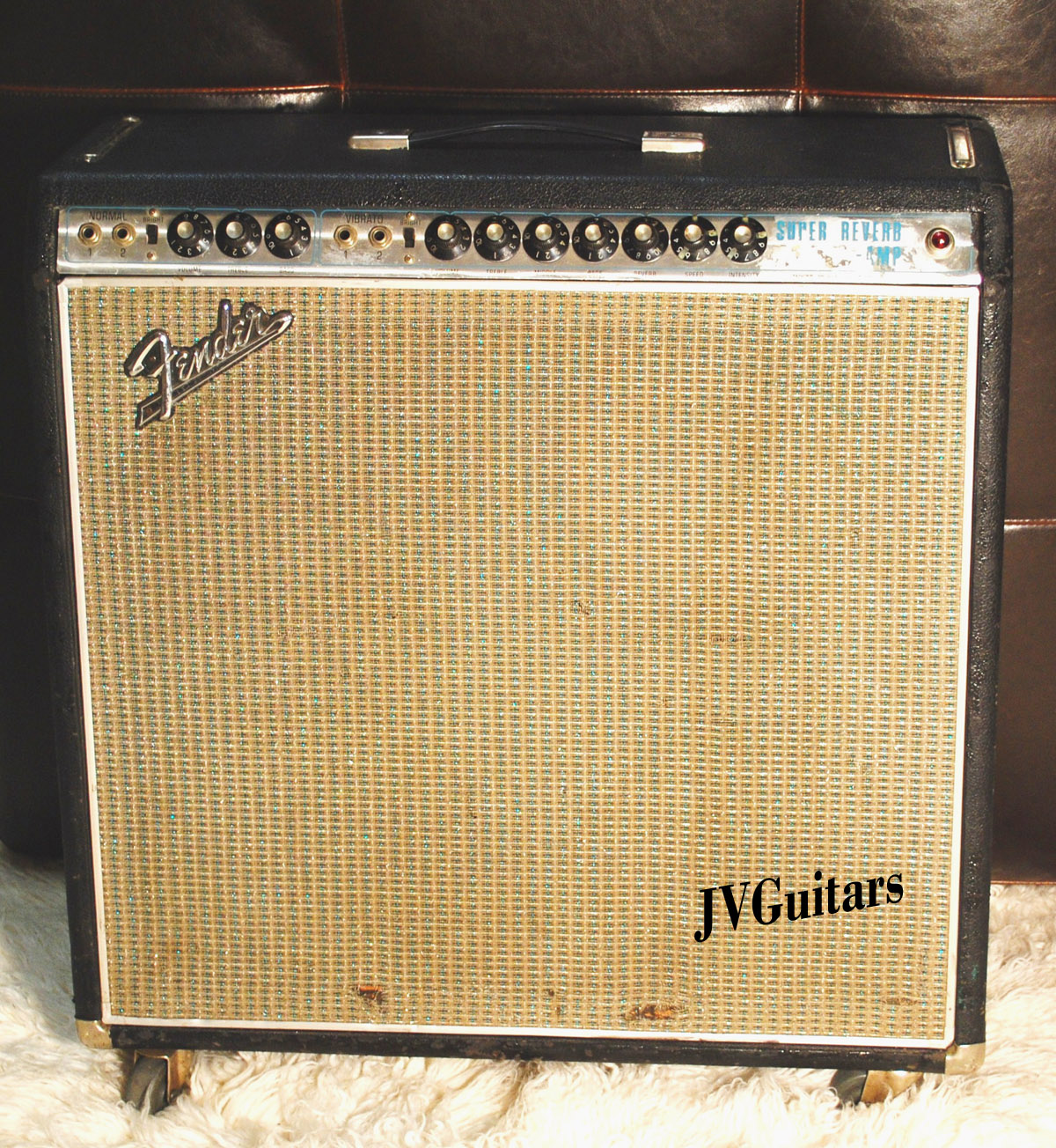 1969 Fender Super Reverb Amp first of the silver faced panels released and is the same as black face AB763 ..... WoW This is the TONE!...$1,899.00

Here we are very please to release from the JVG Vintage vault a great piece of Fender history from back in 1969....summer of love, flower children were all over the SF bay and so was this amp..this amp has its original transformers and all, 2 of the speakers in it are the originals and the 2 bottom speakers are from a few years later the mid-70's and they are fully broken in that's for sure and this amp has had a top of the line cap job replacement a couple years ago with very little play since and is a loud clear 40 watts RMS with a great sounding original reverb and this baby breaks up so sweetly around 5 or so to give some amazing tones...ready to play very dependable. Don't let the faceplate fool you..this is the last of the AB763 designed by Leo same one goes back to 1963...by 1970 or 71 they are changed ..this one was not put back to black face specs it always was to black faced specs... This is is sure to please with its classic Fender looks with real age & patina not a fake relic. Big SRV tone this is the real deal folks... get her before she's gone..