Click here to view full size image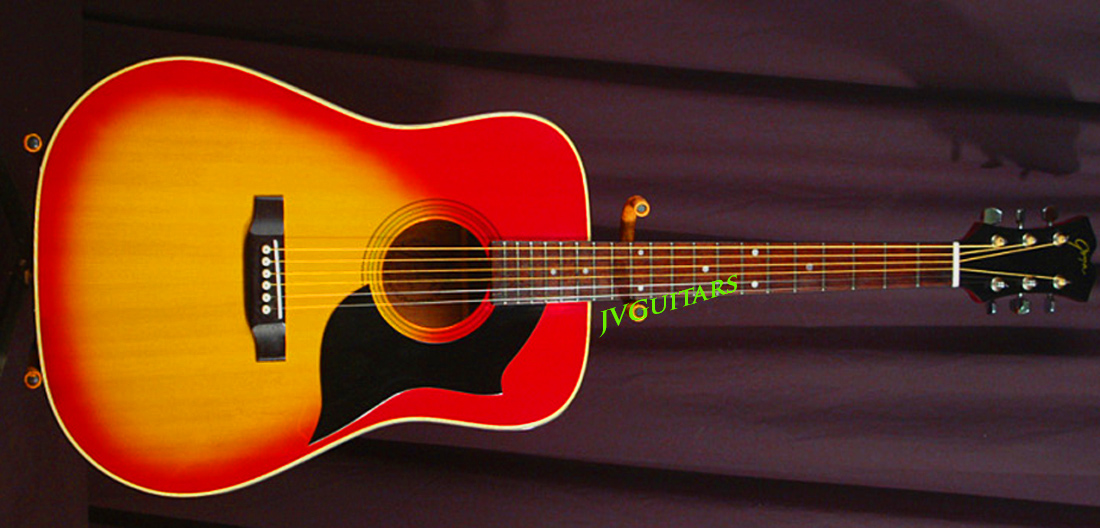 1972 Goya G-320SB This was High Quality ! This was made for CF MARTIN over 42 years ago WoW! ..in AMAZING Condition ....$529.00

Here we are proud to have in stock today is a Cool one she's pretty rare too its a real vintage guitar its actually 42year old in fact. This is a great old Vintage Goya Acoustic Dreadnought Guitar by CF Martin & company. This guitar was built in the early 1970s in Japan when Martin had thought that it was a good way to address the Japanese high quality lower priced Japanese guitars cutting into their bottom line so Martin commissioned Goya of Japan to build their competitive to the US line "import" line ( Japan because no other country at that time was building anything close to the high quality guitars like Japan was making " China , India, Twain was not even a consideration Japan was in another league obviously to those countries... so Goya was commissioned back in the day this pre dates Sigma Japan... This was built durring the time frame when the Japanes builders had some of the best quality woods available to them and were setting out to show the world what they could really do. This is a great example with both fine quality qoods used from the high grade mahogany to the solid spruce top to the rich dark Brazilian rosewood looking fingerboards they selected wow impressive work...Kept in great shape all these years 42 years see the pics it looks more like its 3 years old then 42... here today for a song we believe this example was built in Nagoya by the great Terada, that is pretty much the Custom shop builders in Japan they are responsible for the GB10 George Benson Ibanez line, They made the high end Ibanez Artists, The Gretch reissues, some other fine models as well as their own Tereda guitars. On to this baby The top is book matched SOLID AAA Spruce and the sides and back are mahogany, probably laminated but they seam to match?. either way *AWESOME* The SB model has a beautiful transparent cherry sunburst finish that is still so glossy looking it can pass for much newer but its 36 years old!. The Neck is also solid AAA mahogany with a beautiful rich looking rosewood fingerboard may be Brazilian Rosewood . The neck is RARE with a nicely v shaped which feels really good to me I think you'll be please with the feel as well. Setup done by our in house luthier & plays like butta now with a new set of acoustic Martin 11's, a $150 value. Now how ya gonna beat that!