Click here to view full size image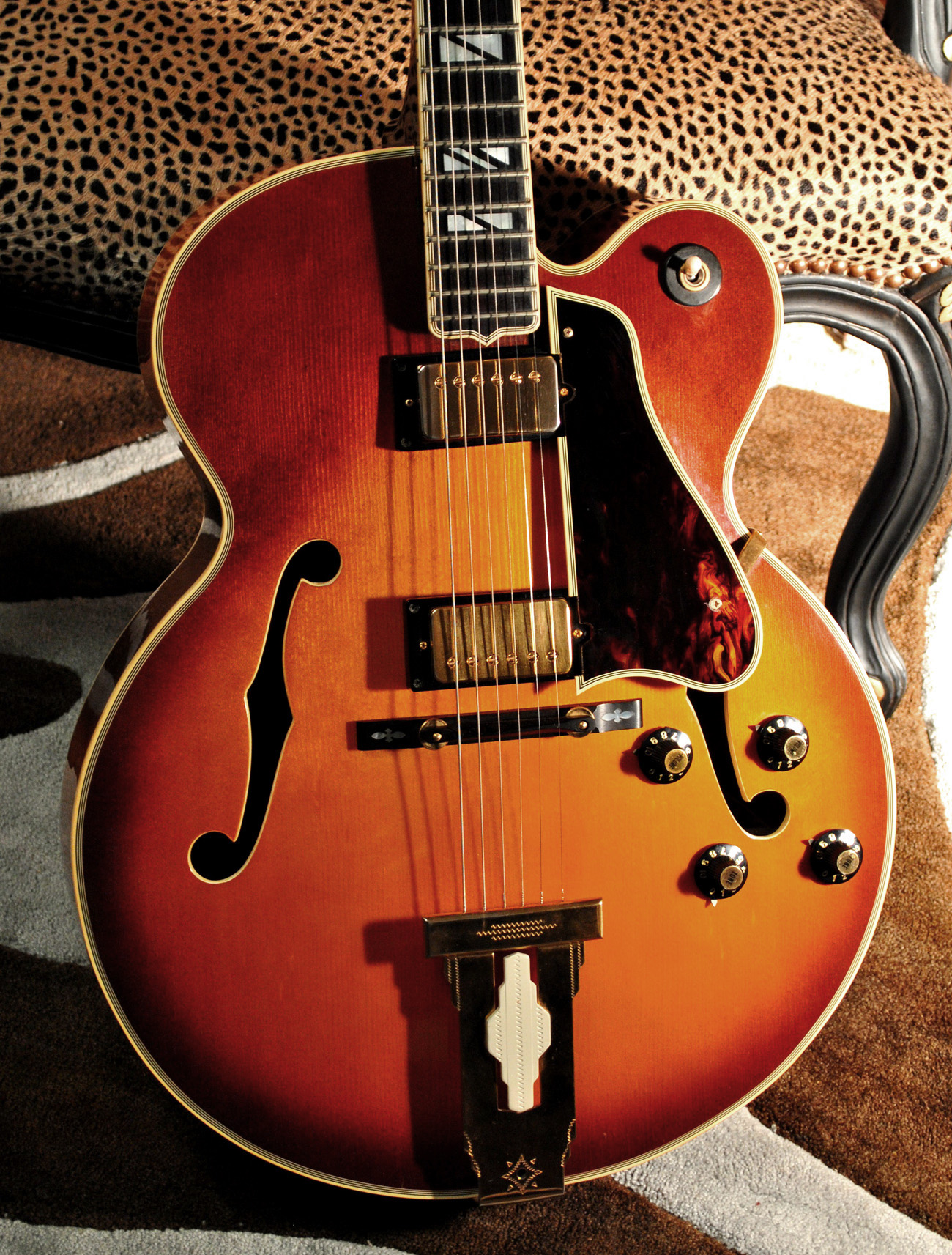 79 Aria Pro L-5 Jazz Box Crafted in Japan in the Matsumoku Factory Law Suit with Bradley Logo Super RARE top Quality ... WoW

Here we have yet another great find for your serious consideration from you seriously Jazz minded folks. This rare example is again a very high Quality Jazz guitar that is a Super detailed vintage Replica of the great Gibson L- 5 - Super 400 style... This guitar was built in 1979 and if you have noticed the similarities between this and our other vintage Aria Matsomoku factory crafted guitars you are not seeing things this Bradley is a Prime example Law-suit guitar that was made side by side with the same materials & the very same luthiers and was labeled Bradley during the Law Suit Era this is the very same guitar no differences other than Bradley in Mother of Pearl logo instead of Aria... other than that no differences what so ever...This example as a Beautiful aged Sitka Spruce top , Figured Maple neck & the back is figured & Birdseye Maple WoW!.. The finish was masterfully applied and accurately replicates the late 50's to mid+ 60's Burst .. Just a dead on Masterpiece. This is a really great Matsomoku's masterpiece Top Quality effort went into creating these top of the line exact Replica's. These originally were not for export and were for the high end Japanese buyers market and seldom seen here in the US until much later later... This example of the Super V Electric Hollow-body guitar in most excellent condition and is in perfect playing order no fret out or buzzing or dead spots. Super EZ action with excellent intonation. This great guitar was made in Japan. The body is the size of an L-5 and the neck is that of a Super 400. This guitar is extremely high quality with regards to workmanship & materials used in its construction. The frets are like brand new as though it has never been played and put under the bed for 33 years so you could have a nearly new vintage guitar WoW!. As far as the overall looks go THEY NAILED IT - It is EXACTLY like a 1969 Iced Ted Super 400. There are just a few marks superficial nicks (that may polish out I have not tried yet but I may) on the back Body depth is 3 3/8" and the width is 17" and the scale length is 25 1/2".. This guitar also comes with what I believe is the very nice original hard-shell case. . Better pictures soon to come stay tuned!