Click here to view full size image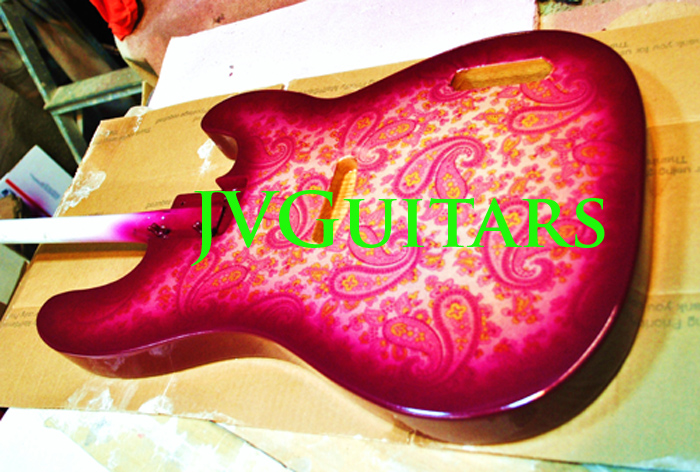 JVG Paisley Reborn Old 69 Paisley T BASS build to suit...tell me what you want on it & we complete it for you....

Hand made 69 Paisley T Bass Recreation that has been Reborn Old model 69PTB.. This one was done Old School style and finishd just like Leo's guys did it back in the day... lots of hand work on these... labor intensive process I can see why Leo's quit doing them this way ...with wallpaper and all... the Japanese reissues are done by waterslide transfer process basically a decal... not this its old school wallpaper... based on our old Tokai Tele we matched up the base color..it tuff to show the detail in the pics but keep in mind that this body has just been finished and not aged at all yet and with our aged vintage nickel hardware and our electronics installed it will be a keeper... This at this point can be purchased as is or as a build to suit order where I finish & provide all parts & set it up and so on... build for to suit you... just the way you like it..