Click here to view full size image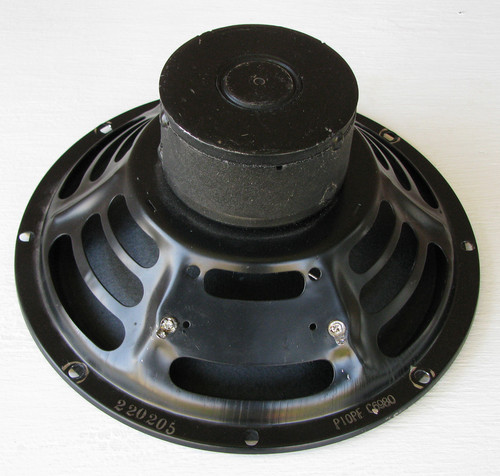 Vintage 1962 Jensen P10P Alnico 8 ohm- Super P10Q!

This is a larger magnet version of the legendary p10Q used on the 59 Fender Bassman. Date code: 220205. Recently reconed with Weber VST parts, it has a 25 watt 1.5 inch voice coil, large AlNiCo drum magnet as used on the P12N and the ribbed seamless cone used in the late 50's P10Q. This one has a vented dustcover to give it an authentic "tweed" tone. Also has a reproduction of the Jensen "Special Design" label on the cover. Sounds fantastic, clean with nice Fender twang at low volumes and breaks up smooth when cranked, big low end and tons of midrange punch. A bit more efficient and punchier with tighter low end than the P10Q.