Click here to view full size image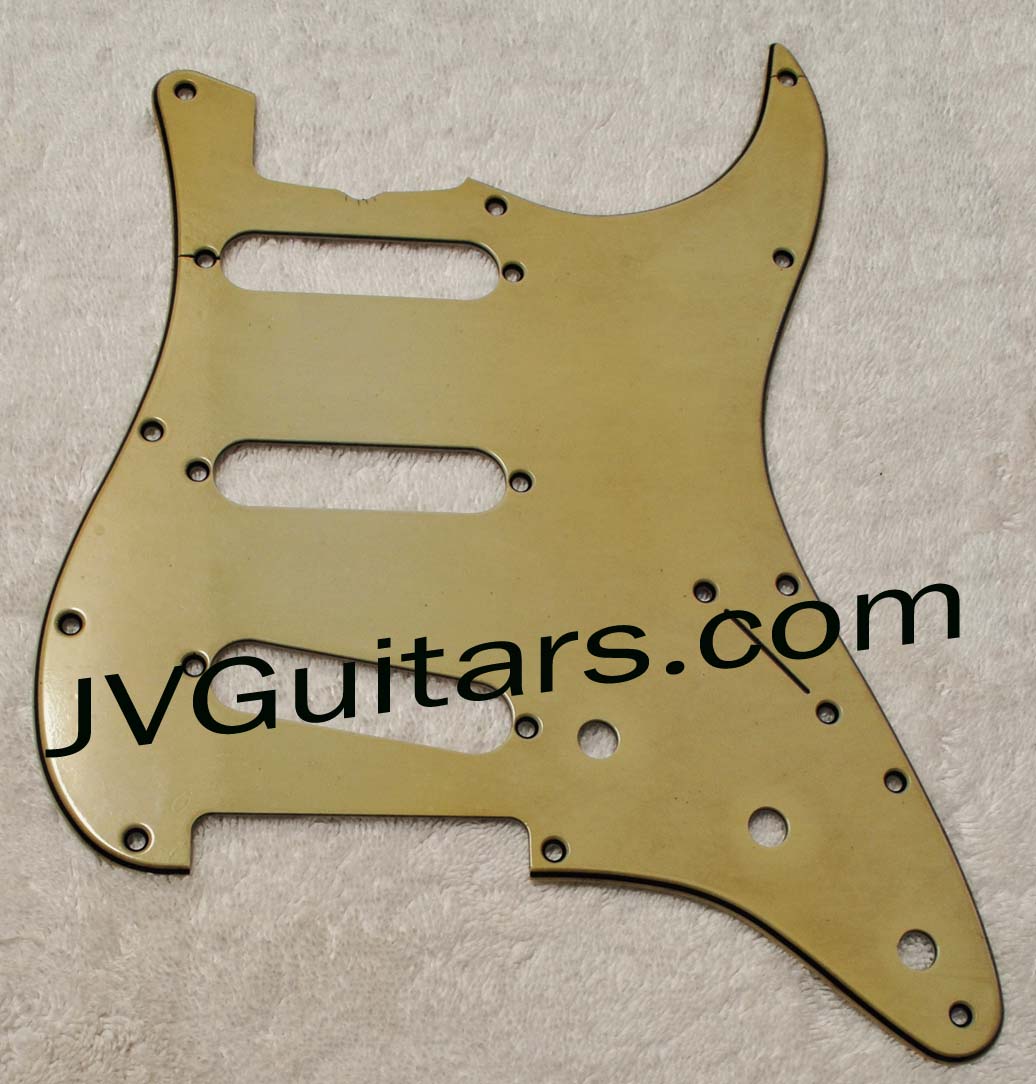 1963 , 64, 65 Fender Stratocaster Pickguard DNA Clone made from Cellulose Nitrate correct accurate detailed Vintage Replica Pickguard like old school Leo's..... $ 399.00

Here we have a true DNA ClONE a fully accurate re-creation Pickguard using 100% Cellulose Nitrate This is what Fender used before plastic was available and is what is used to make our line of DNA pickguards. This guard is made to that of pre CBS era Fenders 1959 1962 Also 1963 - 65 original specifications inearly every way possible... attention to detail is dead on... made from the same old pre-plastic Cellulose nitrate to the exact same thickness & bevel edge as the originals cut and precisely machined to the actual original Fender vintage lay out 63-64,65 specifications... this is it. The best of the best possible... You will not find a finer aged more accurate looking vintage Fender pickguard anywhere period.