Click here to view full size image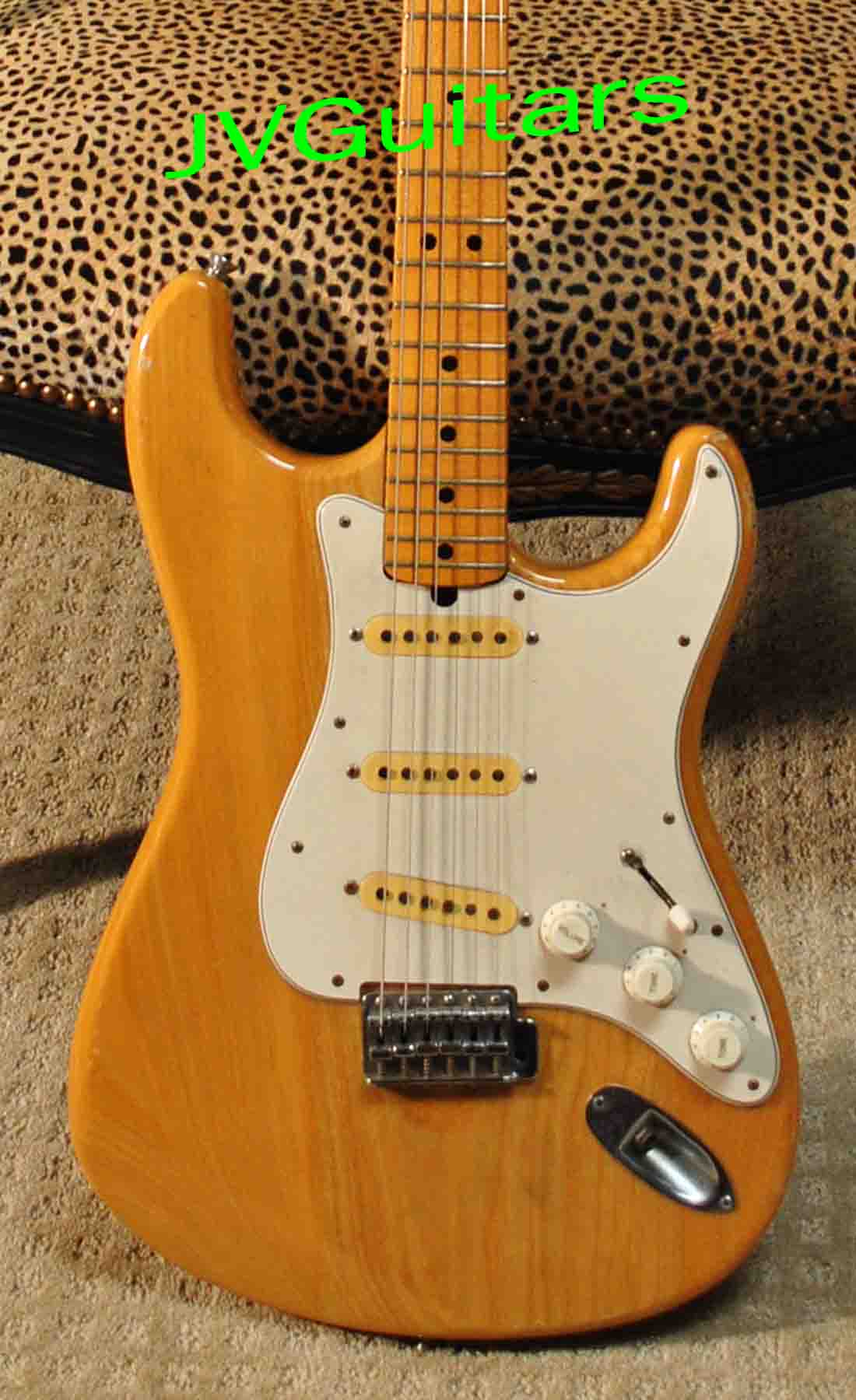 1981 Aspen '69 Stratocaster Reissue this is a true accurate well built Lawsuit strat that was made in Japan its an excellent player its over 30 years old classic Vintage Japanese Strat WoW!... $ 499

Here we have yet another cool ASPEN logoed guitar we have several and all are top shelf instruments right up there with Tokai, Greco, Ibanez and the other top runners... This baby is Correct in detail of a 69 strat, its a lawsuit guitar for sure see pics its a copy of the 1969 Strat and is high quality built made in Japan. This High Quality strat copy is so accurate to 66-69 please see the pics detail....Its not new of course its over 30+ years old and has been played but overall no harm done frets are still good!..neck is straight it does play easily with good action, the electronics do work well, the body & neck are in very good - excellent vintage condition to this day ..it does have a few nicks or chips but nothing structual or anything to hender its performance in any way sort of a real relic if you will... you know Fender charges extra for the fake relics they make this is a REAL Player nothing fake about this at al its genuine COOL...its an Excellent player,it has great figured & wood some flame to the neck its really nice woods... , the electronics sound really classic straty = great! weighs in at 8 lbs 1-11/16ths at the nut med-slim profile fast feel neck... nice all round strat tone in stock & available too Ready to ROCK!