Click here to view full size image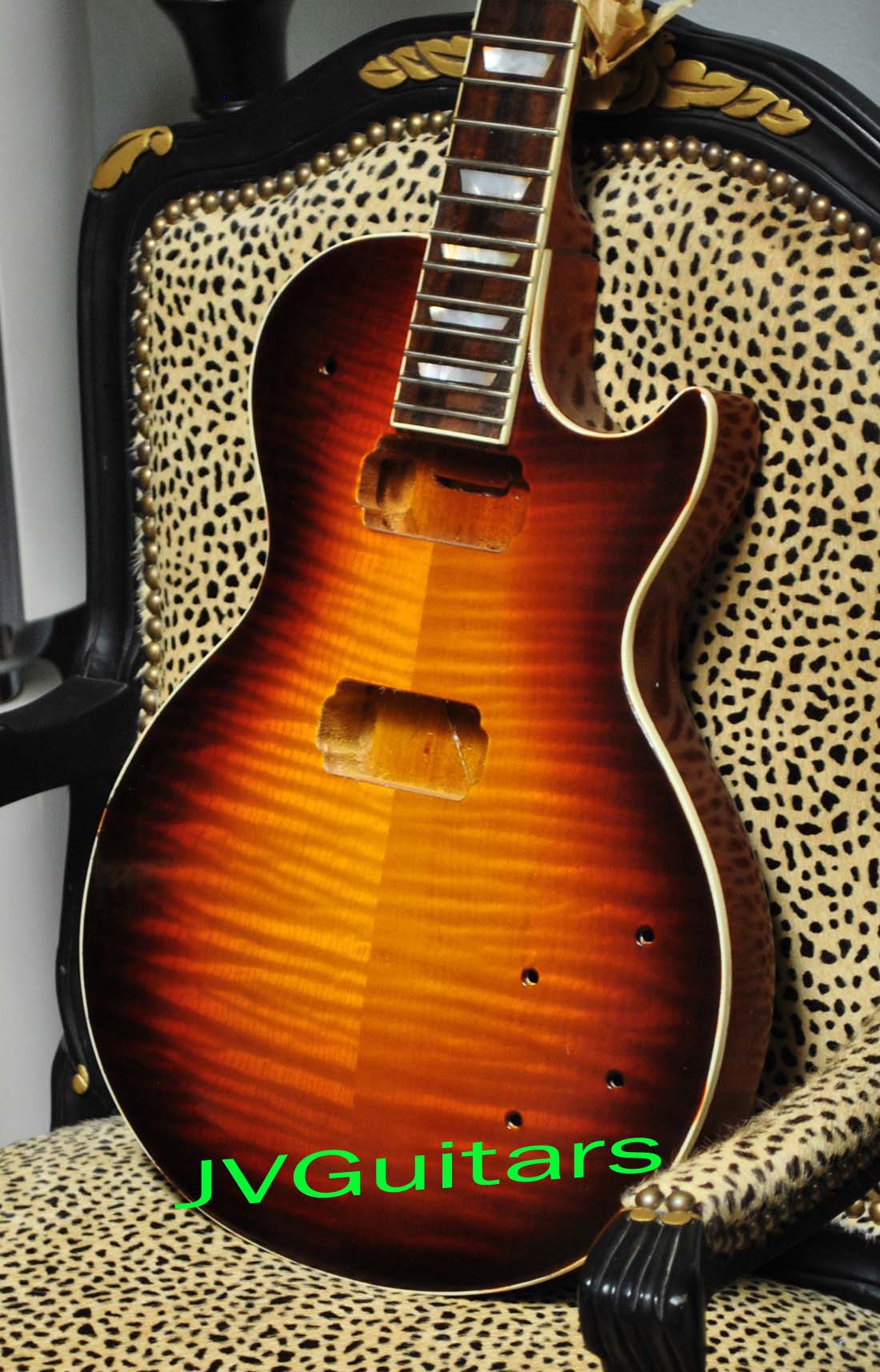 NEXT - Custom Luthier built BURST Les Paul Standard style Old School built High end like R- ....NitroCellulose Lacquer SOLD OUT

Here we have one of our own aged 100% custom built in the USA LP projects curently under way its a classic Dark Burst one of my personal favorites.. I thought the flame on this one was amazing and that it resembled the great DUANE ALLMAN's 59 Gibson Les Paul standard Burst ... so I made this one a Dark Burst like Duane's one of my all time favorate burst slinnger ever ... anyway we did this one its one of our own in house Custom Builds...under construction nearly done..as seen in pics here what you see is 90" completed Nitrocellulose lacquer finish applied and just removed tape..no detailing or binding & inlay aging yet but that will all be done with additonal clear coating rubbing out and buffing to glass like fiish... This offering is Build to suit by contracting us to finish, that is including parts & labor to set up to ROCK star status tone.. I have some of the greatest electronics available both vintage & new.. and can use our real 50's Bumblebees and or our 60's Black Beauties.. This example is a full solid AAAAA Eastern Maple top and Honduran Mahogany body & neck woods... we used old school Hide glue as well for ultimately same as late 50's construction. This will make a stunning LP to say the least... available today as a custom build... If you love what you see let me know and we can build it for you.