Click here to view full size image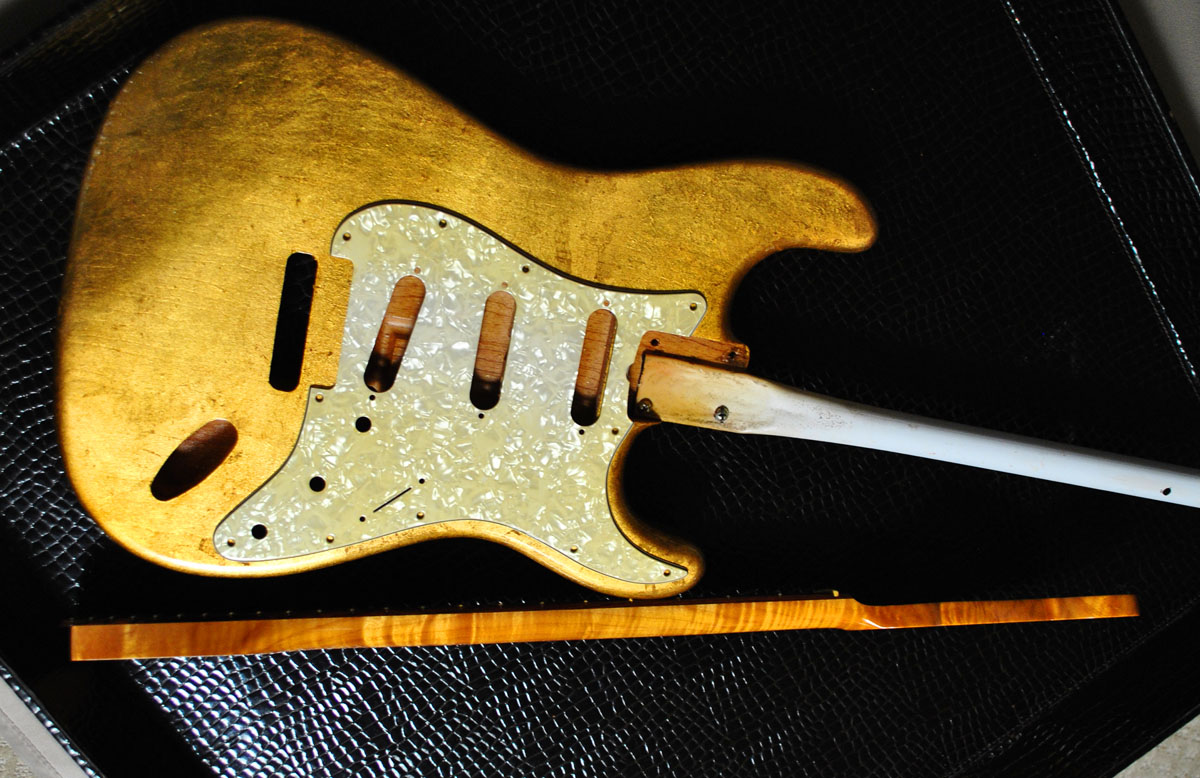 1969 24K Gold JVG-luthier built Strat Krazy Beautiful KOA neck aged Custom JVG Hand Built in the USA

UNDER CONSTRUCTION: Ready date = soon to come... This guitar is 100% custom hand built details: 1 piece 100 year old ash body light weight , 24K genuine Gold leaf applied,JVG burnished, nitrocellulose lacquer many coats .. Tone will be all us cts & switchkraft and Lace censor the Custom Shop Clapton set up... silent no noise and awesome vintage tone & bark ...even plastic is all custom guard & back plate aged white pearloid, neck is crazy out of this world beautiful medium profile classic Big Head stock ala 1969 specs only I never say anything like this offered by Leo back in 1969 my second year in High school Jimi was goin strong during this time frame I love my 69 strat and thought of something a little different with this one I'm building... everything every detail is going to be top notch... still working it out.. I have a gold trem from 69 w/ patent pending saddles so I'm thinking of that so I thing all gold hardware will look killer on this but we'll see.. I may silver leaf pickup covers & knobs & switch tip to contrast nicely with the gold.. those smaller cosmetic details are yet TBD... But just take a look at this amazing neck... Hawaiian Koa wood its a work of art with its Brazilian Rosewood fingerboard and mother of pearl inlays and frets are leveled - crowned and polished.. this is going to be set up to play like a great strat should... Complete custom 69 Strat style 24K Gold leaf body 100% hand built in our JVG Custom Shop. COMING SOON stay tuned!