Click here to view full size image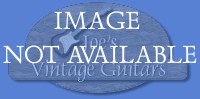 1971 Suzuki Classical model 700 Rare Cedar top beautiful Japanese made instrument from Suzuki Violin company over 42 years ago in top condition WoW...SOLD OUT!

Sorry Sold out: Here we have s wonderful sounding and playing Vintage Classical guitar that was made in Japan in Just in a wow what a deep rich sound its Japanese crafted in 1971, also with just 1- California owner and condition tells it has been well taken care of the past 42 years , that's right its really hard to tell that this beautiful Suzuki 700 Classical is over 42 years old but it is. Neck is 2" at the nut and weights in at a feather weight of just 3.0lbs that.s right its light as a feather! and its In top playing condition with wonderful EZ to play action sounding REALLY good and loud when plucked or strummed so rich and dynamic soft & sweet just as well it can be loud with excellent bass response its a stand out in the tone department this is why I chose it besides its beauty and condition. This instrument is worthy of recording it sounds that is so nice its over 40 years old and is complex and articulate for the discerning vintage prefered player. The top is wonderfully grained Cedar and is rare for Suzuki... this guitar has not one crack its in very good vintage condition considered very - good - excellent and is better than average this age..You will be pleased with its beauty and its performance, and if your not familiar with Suzuki Guitars of this era you are in for quite a suprise this is a very high quality guitar and sounds better than 95% of what you find today at 3 times this price made anywhere. I can compare the sound of this Suzuki to one of my Yairi's a Cy116 it had very exotic woods and it too was loud like this one and this Suzuki sounds like it di but that Yairi sold for 3 xs time what this one costs. I also have a Suzuki SSS High end Martin copy Dreadnought.. This I is a very good classical by Suzuki. This is a whole lot of guitar for this kind of money... check this baby out closely you will be very pleased... Pics soon to come!