Click here to view full size image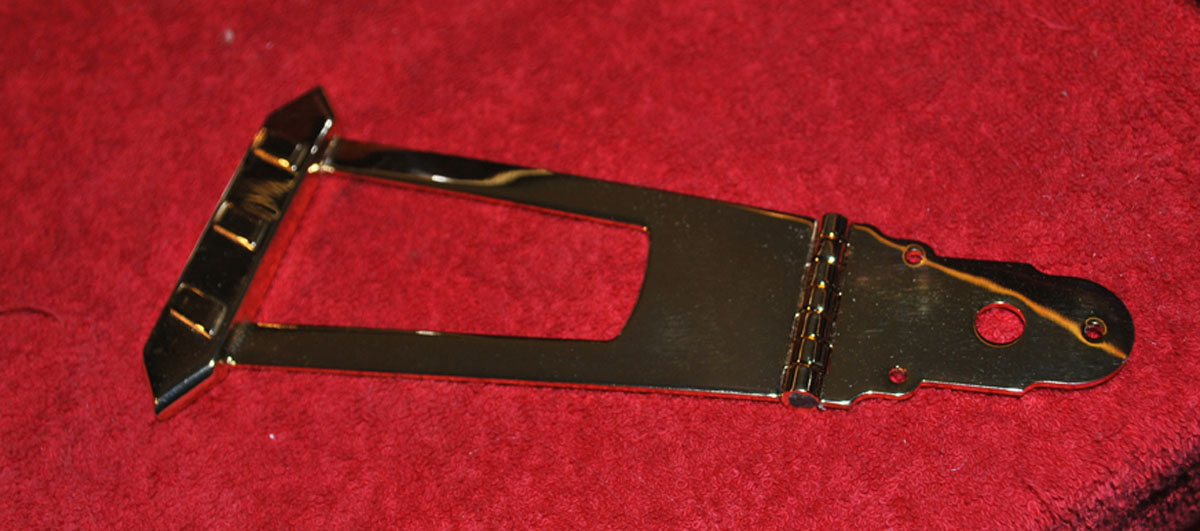 Es175 Vintage type Trapeze Tailpiece offered in choice pf GOLD or CHROME excellent for your restoration project $ 119.00 chrome $129 gold

Vintage correct in the style of the 1960's threw 1970's Gibson es175 as well as other classic ES models. Suitable for any fine fine archtop guitar. I have seen these used on Barney Kessel & Trini Lopes models as well. Well made old school cast bronze yet not to heavy and finished plated in gold or chrome. We can also pre-age this piece to match the vintage hardware on a 60 year old guitar and it will not stand out. $25.00 each additional to age / relic it You can send me a pic of your guitar showing me the wear on other parts and I can age to that same degree for a good match. SEE THE TOBACCO BURST ES175 ITS TAILPIECE IS AN EXAMPLE OF AGED.