Click here to view full size image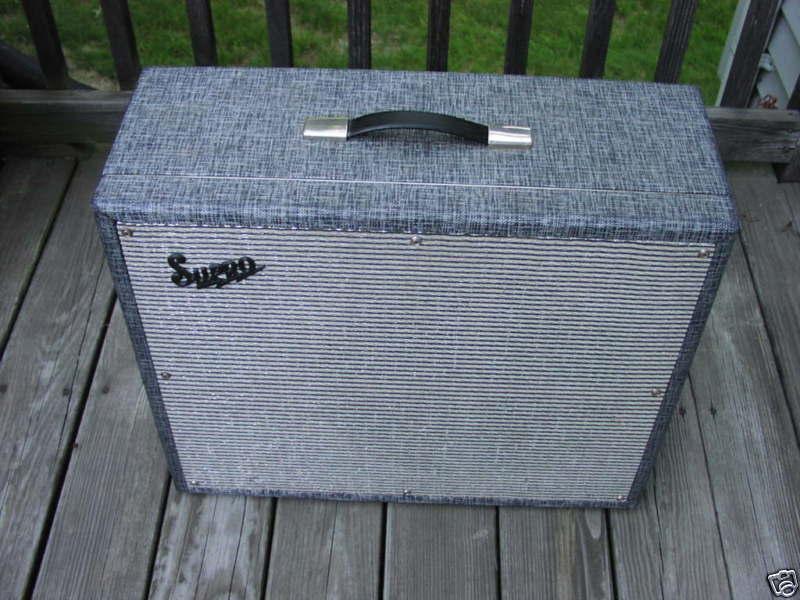 1966 SUPRO Thunderbolt 1-15 .......Sorry this one SOLD OUT! we have another STBolt

Excellent vintage condition Made to be a Bass amp originally bass players just didn't like them that much for bass didn't sound better than the Fender Bassman but guitar players snapped them up because they R.O.C.K. in the USA!... for guitars as I'm sure you well know if your considering and looking at this Classic beautiful camp right now.. About 35 Watts of RAW BONED Vintage Dual 6L6 TUBE TONE here folks... commin at you via its Original 15" Speaker simple amp 1- Volume & 1- Tone Control the rest of the magic happens as you adjust volume and from Sparkling clean early Fender like tones to The Screamin sustain and grit nothing short of classic ROCK GOD late 1960's recordings... By Jimi, Jimmy, and many others. by the way ya know for large venues these amps miked blows away most of those powerhouse $3500 boutique compos out there...This thing KILLS...no very heavy either if that matters to you...I really like it. This is the real deal back to old school 1966 check this bad boy out.