Click here to view full size image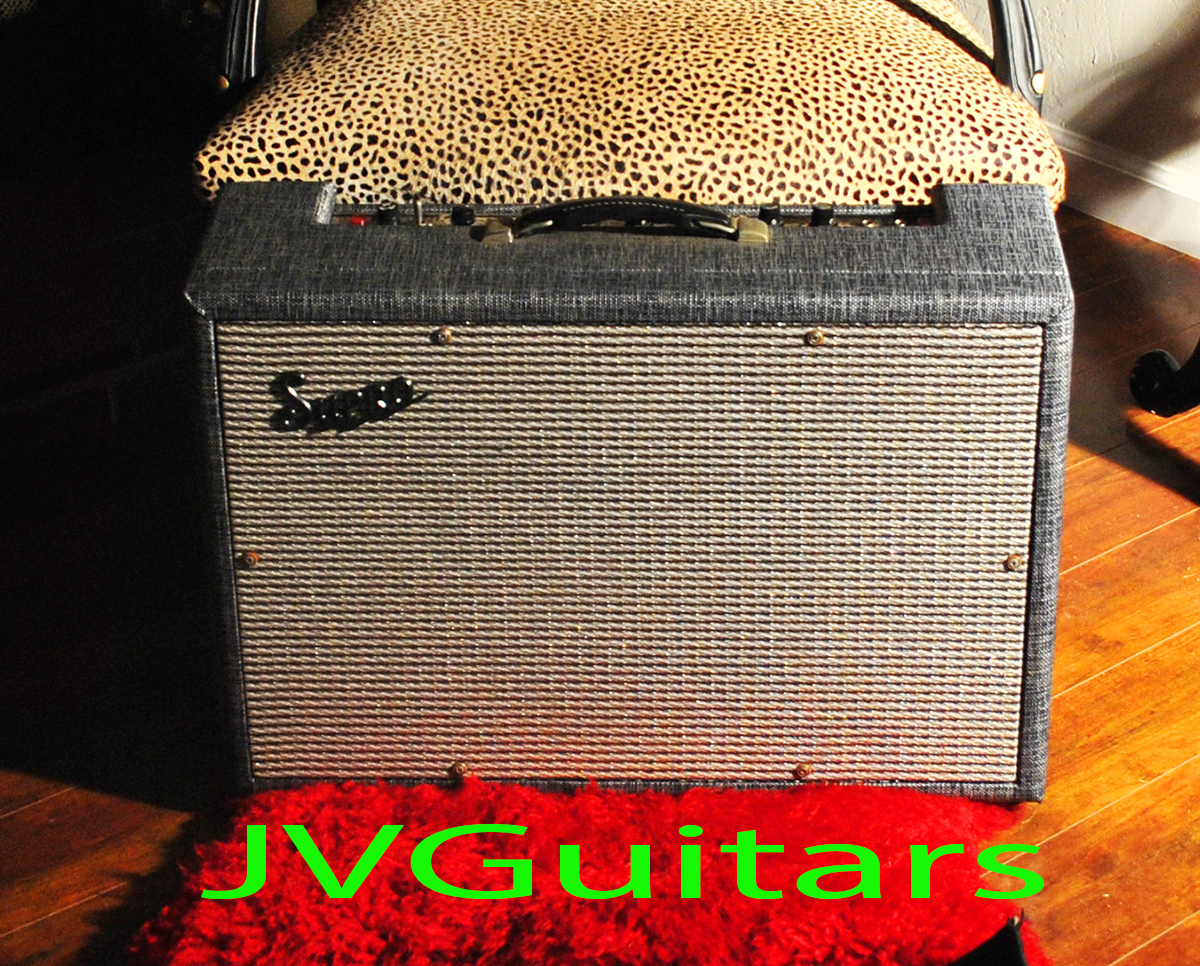 1964 SUPRO 1624T 1-12. SOLD OUT!

OUTSTANDING collector's condition and it sounds absolutely AMAZING..... here we are proud to present to you this Super Rare Supro model 1624T Dual Tone amp from 1965. OK I'm sure if you have been following this amp at all over the years many say that this is the model Supro Amp that Jimmy Page used for the first two Zeppelin albums. This amp is a raging tone freak of nature Cosmetically this amp is far superior to any I have ever had or seen in this model. The grill cloth is very clean and original and their,there no major scuffs to the tolex either, The control panel and the lettering is also excellent even thought it is 50 year old and shows some patina. The knobs are all there and all original.The speaker is also original and sounds excellent+++ this amp absolutely ROARS with vintage tone and when you clip or jump the 2 channels together your in VINTAGE TONE HEAVEN. its an original vintage Supro "Jensen" alnico speaker... its been kept in a climate controlled environmentits entire life and had a cover on it when not in use ALWAYS and that's what she's soooo clean today amazingly well preserved NO scratchy pots or intermittent jacks everything works just as it should. Both channels sound great,and very different from each other,and the tremolo sounds great,too. Tubes as follows:RCA 5Y3,RCA 6973(2), 12AX7(3) We got it with its original electrical cord its the old 2 prong we will upgrade this for safety to a properly grounded and rated more heavy duty for the future 50 years when it came in I plugged my main 59 DJ Les Paul into it and didnt put it down for an hour and a half it rocks and is so much fun and in playing it hard we noticed a filter cap leaking and looked closer and see none of the caps have been changed EVER this amp is ALL ORIGINAL ...so we are going to restore its caps they were only designed to have a 10 year life span and its 50 years old now so this rebuilding will do this amp wonders and make this amp go more than another decade before updating will be done again...