Click here to view full size image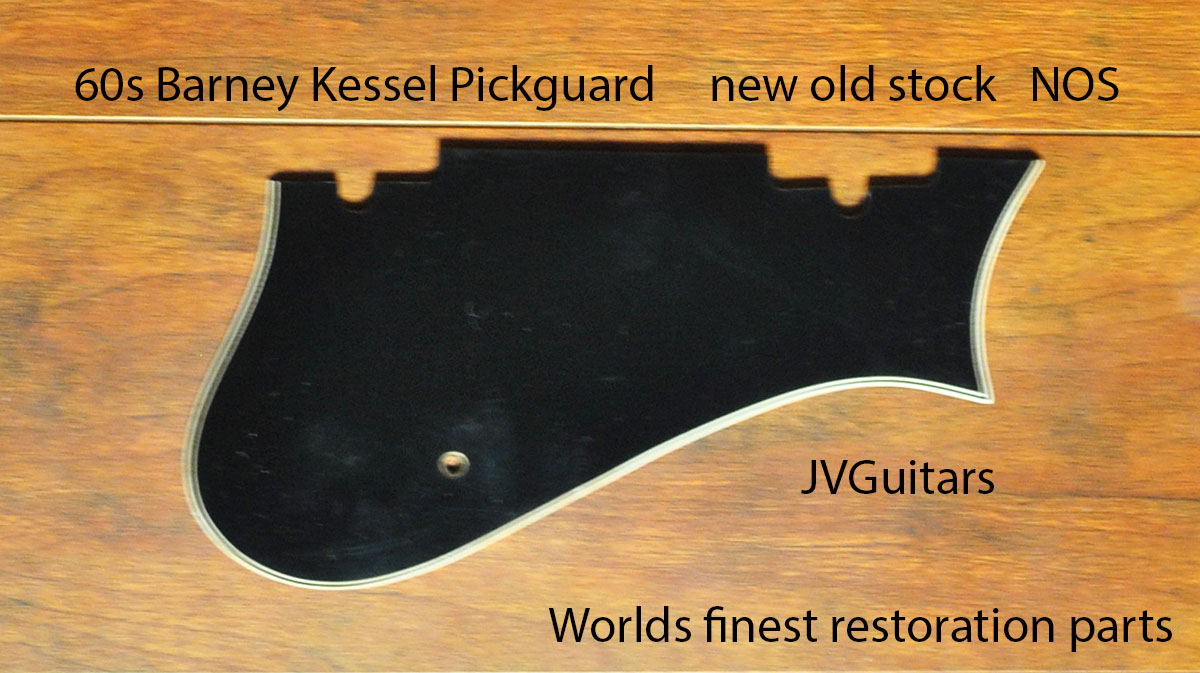 1960s Gibson Barney Kessel PICKGUARD nos slightly aged from time handling ...$129.00

Here we have something I completely had forgot about having and I just recently found in my warehouse while looking for something else. I purchased several of these came with a Lot I purchased from a retiring Luthier shop owner I met back in 2000 at a guitar show.. These came with a deal and so here they are offered to you. These turn out to fit the vintage 1960's Gibson Trini Lopez guitars... cool thing is these have not yet been installed so the upper hole has not been drilled yet ( before you say oh well then... this is a good thing because the luthiers that built these built them by hand for the most part and Eye-balled the approximation of that hold and some line up differently than others of the same model by other luthiers so if replacing yours you likely already have the hole and it would be nice if it fit yours exactly. well then here is your chance ...you control where the hole goes just line it up and mark it exactly where it should be ( I use white tape and mark my spot to assure accuracy and drill the hole in your pickguard in the correct location for your guitar and there you have it the perfect replacement pickguard for your 1960's Gibson or even others like the law suit guitars could use this one. Top quality made in USA the best! Let me know if you may need the correct mounting bracket and hardware I have that also available for just $35.00 additional with the purchase of the pickguard otherwise its $ 39.99 for the nickel bracket and $ 43.50 in gold.