Click here to view full size image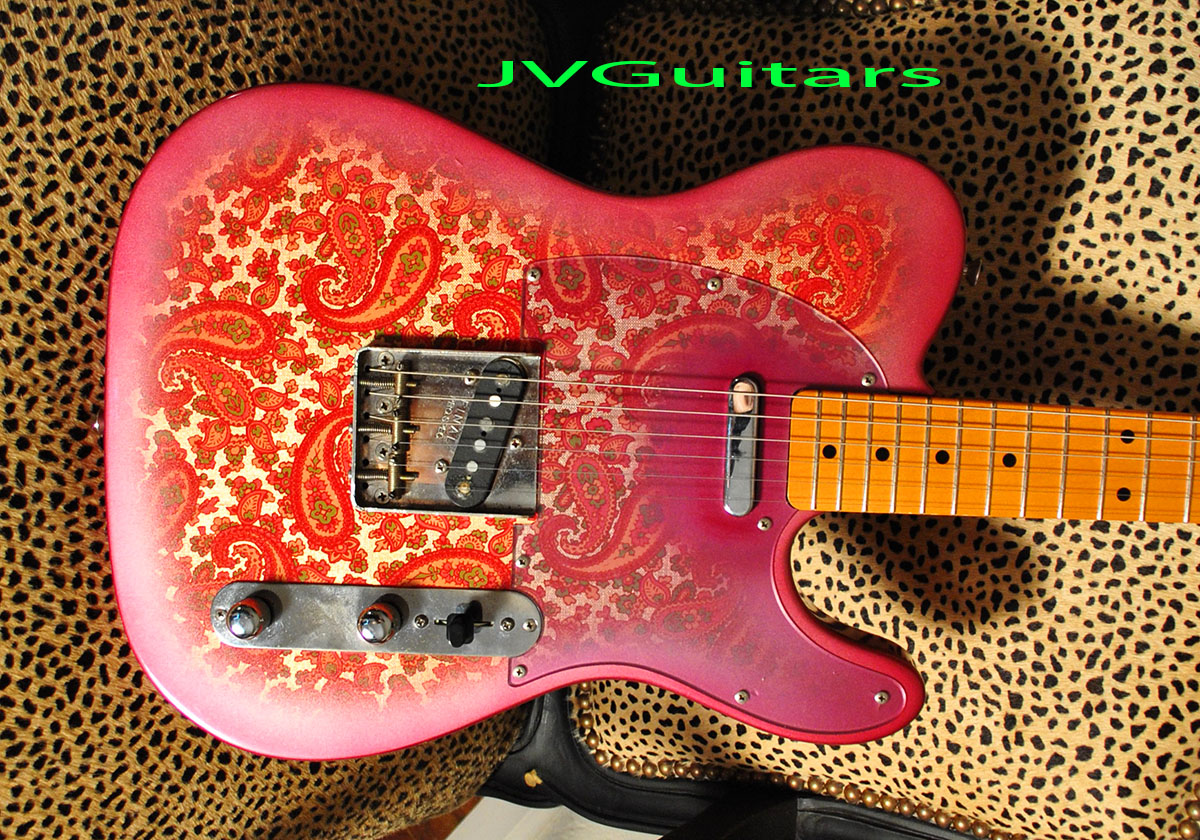 1985 TOKAI 1968 PAISLEY Telecaster the most accurate 1980's re-production Paisley WoW!...SUPER Rare..& Clean!.. SOLD OUT!

Here we had SORRY its been SOLD OUT! another RARE GREAT FIND this is the Highly Collectable Tokai Paisley Telecaster "Breezysound" The real deal folks Like Leo's 60's …. Tokai's L-plate era Version and is one of the very best ever re-creations of the Famous 1968 Paisley Telecaster many have fooled the so called knowledgeable. This fine example was manufactured in Japan in 1985 by Tokai Gakki in Japan. The body color and Paisley pattern is said to be exact and nearest to DEAD ON to the Original Fender Paisley Telecaster produced in Fullerton California by Leo Fender in 1968. This one is A REAL Collectors Dream! Yes this is the VERY RARE Tokai Paisley Tele... Tokai's version is so much more accurate in both Color and built to specs than the later 80's-90's and to date...released made in Japan Paisley teles versions from Fender Japan...This true Vintage Tele Plays so nicely it's action is so fast its really plays like a dream...your runs will just fly of the fretboard and the neck is a real nice Figured & Flamey AA Maple mid-sized SOFT V and this neck was freshly professionally re-fretted - excellent-like original like new condition ..The pickups and hardware to my knowledge are original and they have a nice patina natural aged look....just like the real 69' I love it! …The sound produced from this Tele is simply AWESOME+++::: The ash tray is included as well as what appears to be the original hard shell case...at this price. This guitar has spent many of the years since 1995 in a private collection not circulated and not played very much and has been adult owned and cared for and is in JVG rated excellent used –vintage condition 9/10 Highly Collectable This baby ROCKS!...no disappointments here. Get her before she's gone. We brought this one in directly from Japan collection. The only disappointment is missing out on his rare collectible vintage Tokai.