Click here to view full size image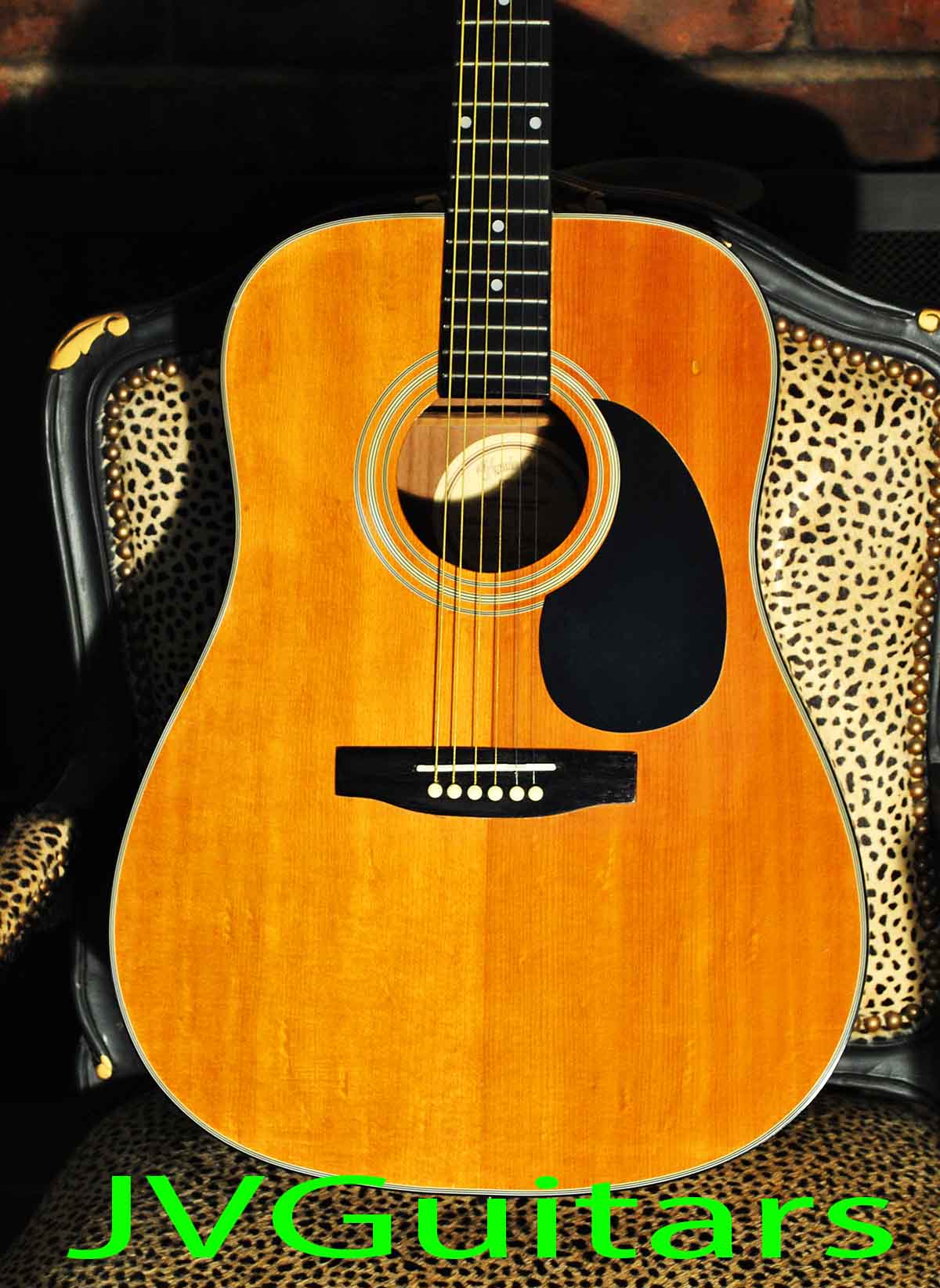 1983 HONDO D-18. Law suit style copy of the Martin D-18 great condition sounds great too! .... $ 259.00

Ok I know Hondo? .... But this is a good one folks its got a lot going for it really have a closer look, its actually built well it is a beautiful vintage guitar in its own right its condition and patina good looks good sound and easy playability make it an excellent entry or back up choice into vintage guitars, The Top appears to be solid 2 piece center seam spruce top you see grain going from top to bottom with really beautiful straight grain with flame type figuring that is surprising on a Hondo it's unique in that feature and it has that patina I love it caught my eye big time as I got close I couldn't believe it was a Hondo, it's logo has that same font as old Martin & Takamine used this one has the look and feel, but it's action was a little off spec , so I fixed all that it has great action now it's neck set and angle was excellent and I ended up changing its nut & saddle out for Martin born nut & saddle set and a new set of 80/20 strings, this guitar has good volume and sweet tone it rings clear and true with good intonation. It's in very good to excellent vintage condition, it's body & neck has no cracks , no finish checking and still shines like glass it's beautiful just have a look, it's not new or mint it has a couple drinks on its top and a couple on its back too but besides those it's exceptional vintage and plays easy with good low action with plenty of saddle left to lower more down the line of ever needed it's set up to meet or exceed Martin specs for playability. This is a lot of vintage guitar for this kind of price WOW!