Click here to view full size image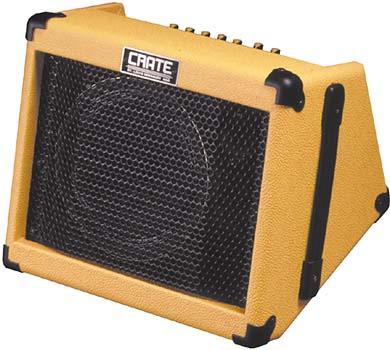 Crate Taxi Portable Battery amp $ 239.00

Here is the Low-down on this baby....Righteous tone for the road! List price of $299.00+ This compact amp is designed for players who need a vocal amp, acoustic amp, or electric guitar screamer that can easily go places. This one does all that...The Taxi knows no boundaries. Take it to the beach, camping, or off to work as a street player. It offers 2 channels (vocal or instrument), AND WOW!!!...30W RMS of HUGE power, and it also operates on DC power from an internal 12V rechargeable battery. For speakers it has an 8" woofer and a piezo tweeter. It cranks and it sounds Awesome. Includes wall charger-12V adapter. The Taxi's Features are: 2 channels (vocal or instrument) 30W RMS Operates 8 hours on internal 12V rechargeable battery 8" woofer and a piezo tweeter 3-band EQ Cranks and sounds great Order yours today, give up your day job, and become a musical gypsy! Used-Same as new condition!!!