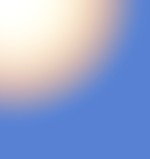 We ship worldwide !
1965 Fender Super Reverb amp $



One of the best sounding amps ever made... w/orig ft switch, very nice sounding at least 1 speaker is not original, all original transfomers etc.. pleanty of gutts and SRV tone available.. looking good! see the pics.. .



---
1988 Yamaha T-100 Soldano designed USA built $ 629



Yamaha contracted Mike Soldano to design this amp for Yamaha USA this was before Soldano's SLO.... very similar design with very little difference except the price is about 1/3rd .....This cool little barn stormer of an amp is a 1-12" Combo with 100 watts rms and is a very well built and dependable all tube combo amp Marshall meets Mesa this is a great sounding amp! A little secret, that's not much of a secret. Before the SLO, Mike Soldano designed an amplifier for Yamaha. This T-100. pretty much the Same amp you can call the guys at Soldano, they will tell you about that its true. There is a $50 mod you can have them do to the amp to perfectly match the amp, but the tech at Soldano said that no one in their shop can hear the difference. "Choke Mod." The T-100 is the prototype for the SLO. I had one for a long time. Absolutely was a great amp, and they can be found reasonably here at JVGuitars in combo form. Right on the back panel it says, "Designed by Mike Soldano." You know the best tone I ever had was with that little bandmaster cranked to 10. Edward Van Halen, 1980, Guitar Player Magazine. .



---
1966 Univox all tube bass combo amp $ 399



Vintage Tube amp...#5881 power tubes, nice clean tones at bedroom volume and kinda jazzy sounding then turn her up and get some serious vintage crunchy overdrive for guitar with a huge sound....w/ the Original old 15" Gold labled Jensen spkr....no were near mint but very cool vibe. .



---
---
B & K Pro TubeTester w/ Accessories $369.00



Here we have a Real Professional Tube Tester from the 60's and its in excellent working order and it comes with its original Accessories, tube charts, conversion -substitution cross over books...just about everything a TUBE AMP GUY COULD USE....its in very good to excellent condition .



---
Fender Amp Can Travel Amp $199.00



Here is what Fender USA has to say about this little powerhouse of an amp. The ultimate in battery powered portable amplifiers, this is the amp for musicians on the go. The Amp Can (pat. pending) was created for the player looking for a small, rugged, high quality amp for acoustic guitar, voice, electric guitar, keyboard, etc.... Specs: 15w RMS, battery or AC powered, one Fender Special Design 6" speaker. Features: two fully independent channels (guitar and line- with distortion/mic), line/mic channel has 1/4" input that will accept an assortment of microphones, synths, drum machines, etc.... battery charger included. Weight: 13 lbs. Sizes: 8.75" H x 7.75" W x 6.75" D We are sorry - this item is temporarily unavailable. Please check back later! This message is from Fender.... You are in luck WE HAVE just ONE.....YOURS if you act now. These amps will supprise you with its Big sound WoW!...in as new condition and comes with a power supply-charger unit so you can plug in if you like. .



---
Crate Taxi Portable Battery amp $ 239.00



Here is the Low-down on this baby....Righteous tone for the road! List price of $299.00+ This compact amp is designed for players who need a vocal amp, acoustic amp, or electric guitar screamer that can easily go places. This one does all that...The Taxi knows no boundaries. Take it to the beach, camping, or off to work as a street player. It offers 2 channels (vocal or instrument), AND WOW!!!...30W RMS of HUGE power, and it also operates on DC power from an internal 12V rechargeable battery. For speakers it has an 8" woofer and a piezo tweeter. It cranks and it sounds Awesome. Includes wall charger-12V adapter. The Taxi's Features are: 2 channels (vocal or instrument) 30W RMS Operates 8 hours on internal 12V rechargeable battery 8" woofer and a piezo tweeter 3-band EQ Cranks and sounds great Order yours today, give up your day job, and become a musical gypsy! Used-Same as new condition!!! .



---
1956 Fender Real Vintage Bassman Tweed 4-10 Rare Vintage Amp The ULTIMATE Harp & Bluse Raw Boned Killer Holley GrailTone Machine...ASK!



The Ulitmate Vintage Strat or Tele and HARP AMP.... The Holly Grail as they say..this is the one that started it all this is TRUE LEO FENDER History from back in the 50's WoW!!!...The 1956 Fender Bassman amplifier was manufactured from 1955 to 1960. The 5E-6A model was made from 55-57 The controls have a Ground Switch, Fuse (3A), Power Switch, Standby Switch, Pilot Lamp, Presence, Bass, Treble, Volume, Volume, Normal In and Bright In. It was equipped with 4 x 10"/2 ohms (8 ohms each in parallel)" Jensen P10Q speakers, are the originals we have them and comes with , currently loaded with Vintage Celestian Green Backs that simply kill... 2 x 12AY7 and ½ 12AX7 preamp, 2 x 6L6G power tubes, 2 x 5U4GA rectifier, a ½ 12AX7 (split-load) phase inverter and produced 45 Raw Boned Old School RMS Watts output of nothing but Sweet Vintage Tube Tone, This one is still ROCKIN its original solid pine cabinet with a bit of Hippy finish work from the late 60's. Its Tweed Tolex has been long gone at least 43 years of its 56 years of existance. Now rockin an old Nitro Lacquer Hippy Refinhed cabinet to raw wood...I love it WoW1.. thats true history & patina all over this vintage beauty it really looks very cool as is with all the years of bars & smoke of all kinds - Drinks & cig and or doobie burns a real well agged vintage look to it now that can not be denied. I had its check out back when I first got it some 10 years ago... by the Bay area great Amp guy from the 60's & 70's Dan Torres...he found some bad filter caps that were making some snap crackel popsounds and she was gon over found a few loose solder joints but all is original under the hood and working as it should be SOUNDING AWESOME ... the original power cord was also shot so wehad a new grounded one installedat the same time...It weights in at about 47 lbs. This Thing ROCKS the House!!!! Ok these are listed in the Vintage guitar price guide at between $7500 - $13,500 in 2018 price guide and they generally conservitively price items as with vintage strats & amps like this they can go up from that point depending on condition and rareity.. anyway this is priced right for what you see right now... I may fully restore this with correct tweed and laquuer finish it properly and then age it and keep its funk factor alive that will rais our price ..but as of yet I have had the chance to get to that... stay tuned!!!! if interested in it as is catch me quick...thanks for your interest This amp recently has been professionaly gone over completly threw by the famous Local Amp Guru Dan Torres and given a 100% clean bill of health a clean up & tune up...a few caps replaced, biased, replacement nos tubes... more info keep an eye out for this one or email your questions and get the jump on it. ** This is a true screamin tone machine! .



---
1960's Fender Vibratone



1960's Fender Vibratone. It is exceptionally clean and original, and complete with all cables and connectors. Other than a ding(depression) on the top/front edge (but not through the tolex) it is really clean.These Fender "Leslie effects" have always been tough to find...and you rarely find them in this condition with all the extras. Their unique sound was prominent on many recordings from the 1960's. They were produced from 1967 into 1972. The rotating horn provides a Doppler effect, as the spinning causes a rise and fall in pitch. It also provides a mild tremolo. The footswitch controls the two speeds. This sounds unbelievable when played through a Fender Twin or Super Reverb amp. And when plugged into a VOX AC30...provides some really unique choral sounds. Whether the instrument that is plugged into it is a guitar or an organ (Hammond B-3, Vox Continental)...the sound is really something else .



---
Traynor YSR-1 Amp Exotic Wood Combo Boutique Style Vintage Marshall-Plexi type amp KILLER TONE WoW!!...$829



This Killer Traynor YSR-1 Amp Exotic Cabinet is made of Gorgeous SOLID EXOTIC AFRICAN ROSEWOOD ( Bubinga ) on sides, top, and bottom. Amp face, back, The Speaker face and speaker grill are solid Canary Wood. Hand rubbed polymerized tung oil finish. Loaded with 2 - Celestian Vintage 10" speakers. YSR-1 Head modified with a Torres Dual Stage Master Volume and Pre-CBS Fender mods, Hand Hard wired Tube reverb, foot switchable tremolo (no footswitch) with rate & depth controls. All tube 60Watt, 2- Svetlana EL-34 power tubes. EL-34's rated at 4, 7 & 12 (on a 1-12 scale), so you can tailor the power amp response to your taste. With a Padded Mesa leather handle is a real nice touch. Dome Top chrome knobs . Cream colored custom made vinyl cover included. A really unique and Sweet Boutique Style Vintage Marshall-Plexi type amp . It was biased & built and has only seen living room conditions and little use. If your EL34 type of guy with fine taste in exotic woods as well as true love for KILLER VINTAGE TONE then this is defiantly the Amp for you. . It's a real gorgeous piece of art work and must be seen and heard to be appreciated, The word "Plexi" has been used in reference to this amp's history and tone generated , Here is a link below that can give you more info & reviews on the origin of the head that this cool killer players amp is built from.. http://www.informatik.uni-bremen.de/~dace/vb/models.html#customreverbysr-1 The Amp Weighs 61 pounds. .



---
Vintage Marshall 18 Watt 2-12 Combo High Quality Clone by GDS Amps SOLD



This is not The Vintage Marshall 18 Watt 2-12" Combo Amp it replicatse but IS a SUPER CLONE!! I just recently became acquainted with these Killer amplifiers, made by GDS Amplification and amplifier designer, Graydon D. Stuckey. We feel that the sound and craftsmanship of this amp has gotta be seen & heard & played to truly be apreciated. Amazing dripping -lush vintage tone WoW! For all those who already know the full on guttsy sound of a couple Marshall stacks or Vintage Fender black faced amps-favorites when they're really cookin'—-its nice to hear that these amps can deliver the very same satiation of tone and gut, yet allow the player and others to converse while the playing takes place. Especially appealing is that one can transfer this scenario to actual club playing circumstances and recording studio environments and still get the sound desired. Further, stage mix and audience PA mix can be better controlled by micing the amp, yet allowing the player feel they're getting what they want, the band sounds as it intends, and the sound guy isn't sweating bullets between the club owner and the band. Pictured below are text descriptions and images of the GDS product line. Custom speaker and tone requests are available as well. This examle is a 2004-5 and came to us with the Marshall logo on it and the original GDS logo is long gone..Its very clean at least 9.25%/10 rated in very good-excellent used condition. .



---
Mesa Boogie DC3 Combo Amp Wow Great TONE!..$



One Screamin Little 1-12" combo Powerhouse here folks you can get just about any style tone you like out of this great amp. This example is just like new and is ready to tour today...Great Direct Recording amp too. Its light & Loud if / when needed, Great BF sort of Fender Reverb Tone's Clean and at your fingertips or foot switchable if you will + Killer Lush Crunch Marshall biting leads INCREDABLE! I Gave this a romp with a 4 - 12 extension box and ran our ts808 threw it and this amp is HUGE... No Disapointments ...Here is a link to Mesa Bogie's DC3 Manual for oporational information you may be interested in. http://www.mesaboogie.com/manuals/Dual%20Cal%20DC-3.pdf Here is a couple HC reviews on this great ombo amp... Product: Mesa/Boogie DC-3 Combo Price Paid: $800 (Canadian) Submitted 02/11/2004 at 03:03pm by Anonymous Features : 8 I bought this after my beloved Carvin X-100 combo exploded onstage in a shower of flame and smoke after 10 years of amazing sound and rugged service. Sure that looked like a cool onstage but I wanted to cry!!! So it's off to the store I go to find a replacement (on my limited limited limited budget). I took this amp out on rental to get through some gigs until I found something to buy - and fell in love so I just kept it and bought it outright. It's features have been listed to death elsewhere so I wont bother listing them - suffice to say they are numerous for such a small all tube amp. This amp is used just about weekly onstage in large size clubs (and occasionally even in stadiums)in an 80's hard rock/metal band. Sound Quality : 9 I uses it with my trusty '83 Strat with Fury ZP-20 humbucker in the bridge, Seymour Duncan HB in the neck and stock single coil in the middle. My current setup is simply the guitar into Korg Tuner pedal into the amp. Live, I front mic the amp with a Shure SM57 into the P.A. For a little 30 watter, this thing howls - what a great sound for hard rock. The tone is hot and thick and cuts right through the mix. My only gripe is I might wish for just a bit more presence - however I'm planning on picking up a 2x12 cabinet to give it what i'm looking for. Overall a solid 9. Reliability : 9 After a year with it, the only trouble I've had was when Channel 2 crapped out for the last song of the night at a gig. However on inspection insed afterwards, it was found that the tubes sort of wiggled themselves loose (must have been a particularily thumping set). So the tubes were reseated and the amp was back in business. This thing has stood up to tons of use at stage volumes and still screams. Customer Support : No Opinion Have had no need to deal with Boogie (besides I bought it used) Overall Rating : 9 I've been playing for 28 years, 17 of them in professional touring bands and have owned a JCM800 fullstack, Marshall MOSFET (yech) fullstack, and my aforementioned beloved Carvin x-series combo. I miss the sound of my JCM800 stack - but I dont miss lugging it around. That's why I downsized to combos - and as combos go - for the price this one kicks ass. If it were lost or stolen I would probably try to track down another one. Of course if I won the lottery- I'd pick up a Road King Stack or TSL100 stack instead lol. But until then - this is my amp and I love it! .



---
Yamaha Synthesizer Pro Psr500 ....$459



OUR Yamaha HAS SEEN LITTLE USE AND IS IN 9/10 CONDITION NEAR MINT MUST SEE AND HEAR! ANY QUESTIONS? PLEASE ASK Yamaha PSR-500 Synthesizer Specifications Type: Synth/ keyboard/ Synthesis Type: Digital Accoustic simulation Polyphony: Max: 28 Typical in use: 16 Multi-timbral (number of parts): 28 Controllers : Sustain Pedal Effects : Number of FX units : not sure Number of different effects : not sure Drum Section : Number of Drum Kits : 1 Number of Drum sounds : 61 Keyboard : Number of Keys : 61 Can send on can recieve 16 simultaneous MIDI channels Responds to : velocity, Sounds can be split by : keyboard Memory : Patches : 100 Performances : 4 Inputs and Outputs : Number of Audio Outs (excluding Phones) : Just Phones Number of Audio Ins : 0 Number of MIDI Outs (excluding Thru) : 1 Number of MIDI Ins : 1 Sequencer Memory : Number of Notes : No sure, but a lot Number of Patterns : 4 Number of songs : 4 Cool features : 4 Multi pads, one-touch memory playback slots Here are a few reviews of this Keyboard. Yamaha PSR-500 Summary Similar Products Yamaha DTXplorer Electronic Drum Set @ Musician's Friend Yamaha MM6 Music Synthesizer Workstation @ Musician's Friend Yamaha YDP213 88-Key Digital Piano with Bench @ Musician's Friend Manufacturer URL http://www.yamaha.com/ Ease of Use 8.9 (10 responses) Features 7.5 (11 responses) Expressiveness/Sounds 6.9 (11 responses) Reliability 9.1 (10 responses) Customer Support 7.0 (3 responses) Overall Rating 8.8 (10 responses) Submit a review for this product! Page: 1 2 (Show 10 | 25 | 50 | 100 reviews per page) Showing 1 - 10 of 11 reviews Advertisement Product: Yamaha PSR-500 Price Paid: 430 (#) Submitted 10/07/2005 at 06:05am by Tim Constable Email: timothytitus

gmail dot com Ease of Use : 10 I've used one semi-professionally since 1993. I still rate it as one of the best ergonomically, particularly the accomp.control section. I think more recently Yamaha have tried too far to 'improve' on the controls and layout. The PSR-500 manual set a standard I try to emulate whenever writing instructions. Features : 9 The keyboard has always had a good feel, but with heavy use I've had to replace some of the rubber contact mats (the machine is as well designed inside, as out!). For its time, the range of facilities was breath-taking. I'm a songwriter, and worked out how to use the user programmable (99) accomp. as a 33-bar 16-track sequencer! Careful use of the sections can give some quite sophisticated arrangements - I even managed a song with 'verse' time sig. 21/16 and 'chorus' time sig. 18/16!! The only downside is that they don't transmit over MIDI. Expressiveness/Sounds : 8 Any keyboard has some sounds regarded unuseable - personal taste determines which! Most of PSR500 sounds can be used for something. My current main keyboard is an S2turbo, and combining the S2 strings with the PSR 'stereo' strings is great! The PSR percussion doesn't sound out of place along side the more contemporary k'board. I use a Doepfer 88 note piano controller; some months ago when the PSR500 keys started playing up, I experimented, and ending up literally chopping off the keyboard part!! I now have a module with all the electronics, controls and speakers, which I play with 88 notes for small 'gigs', yet fits between the Doepfer and the S2 so I can use all the sounds and rhythms! A Sawn-off PSR!! Reliability : 10 My PSRs have been VERY heavily used (I replaced my original about 6 years ago as it was cheap and save a maintenance job). The keyboard rubbers are the only parts to have worn out (I'm fairly heavy handed).As well as much songwriting, I played in 2 electric ceildh bands, praise and worship music all over UK, and I took it to the Caribbean for three months. Backup, what's that?!? Customer Support : 8 Through a local dealer I ordered the keyboard rubbers to fit myself. They arrived in days, no problem. Overall Rating : 10 I have much songwriting work in PSR500 dump file format. I know of no easy way to convert it, so I would have to replace it - all the MIDI data is in there somewhere, surely there's a way? I shopped around very carefully before getting my first PSR500. It well exceeded my expectations. I've never seen or played another k'board and wished I'd bought it instead. I regard the PSR500 with great fondness (despite taking a saw to it!!) and still rate it as one of the great keyboards! .



---
Yamaha Portable Grand DGX505 powerhouse 88 Full Sized Keys beautiful sound!...$529.00



Impressive live sounding full rich grand sound from its self contained powerful and High Quality dynamic stereo speaker system WoW.... Great for recording ....this unit is much more than a great sounding grand piano .. jazz organ is unbelievable think B-3 type sounds ...so much more ...more than I can explain .....its in 100% Excellent Condition , it sound is like new...I'm so impressed I think its AWESOME Ours does not come with wooden stand ( SEE the last picture below file picture )it shows this unit with its original optional & available stand installed OURS DOES NOT COME WITH THE WOODEN STAND:...Ours is the free standing unit you see in the pictures.. I have it with a more portable use type collapsible x braced tublar black powder coated satin black stand and is more storage flexible and able to be stored in an upright position for less space because she is a fairly large full 88 keyboard. Here is information from Yamaha corp press release: The DGX-505 is the top of the line in the Portable Grand series and is destined to be one of the most popular portable keyboards we've ever made, based on sales of the model it replaces – the DGX-500. It comes with everything shown; wooden side panels, matching wooden stand and sustain pedal. It has an attractive, easy to use panel and a wealth of features including 88 lightly weighted piano-style keys, high resolution stereo piano sample, SmartMedia storage, USB computer connectivity, a large bitmapped LCD screen capable of displaying notation and lyrics for songs, pitch bend wheel for more expressive playing of string and brass instruments, and a six-track sequencer that is designed for the utmost in simplicity; two button pushes and you're recording. For those interested in learning to play, we've beefed up the "Yamaha Education Suite" (Y.E.S.) found on previous models with a new interactive version, Version IV, which includes "Your Tempo" and "Repeat & Learn" modes. Finally, the new performance assistant technology allows you to play along with songs and not make a mistake – guaranteeing even a complete beginner a rewarding musical experience! SmartMedia storage offers high-capacity storage For the utmost in simplicity, compatibility and portability, the DGX-505 features SmartMedia storage (card optional), offering up to 128MB of high-speed access to songs and styles. Unlike audio files, MIDI songs and styles are small files, allowing you to store literally hundreds and hundreds of your favorite tunes on a card that is not much bigger than a postage stamp. For convenience, there are a couple of ways to get data to the card. You can connect the keyboard directly to your computer, using the USB jack on the back, and transfer songs and styles directly from your computer to the card (PC only). Or, if you don't plan on having the keyboard in the same room as your computer, simply pick up a memory card reader for your computer from your favorite electronic supply store and transfer data that way. PC Button & USB: This keyboard loves your computer The DGX-505 has many state of the art features to make connecting to your PC as quick and easy as possible. These features include the PC Button, which takes a snapshot of your MIDI settings so that you can instantly return to them with just the press of a single button, and a USB port for transferring song data from your computer. In addition, the USB port acts as a MIDI interface, freeing you from having to purchase other MIDI peripherals like cables and adapters to play music. Simply connect to your computer, open your favorite music software program and hit PLAY. That's it. Large bitmapped screen is your window into the world of music Have you ever played a song and wondered what it would look like as sheet music? The DGX-505 can display the score to a song whether it comes from the Internet, the internal selections or ones that you record yourself, and the pages scroll automatically when a song is played back – no more page turning! And for singers, the screen also displays chords and lyrics to XF compatible songs. For examples, please visit www.yamahamusicsoft.com. And for those that want to learn to play, notation adds a new dimension to the Yamaha Education Suite, allowing you to hear a song while you follow the notes in the display Learn to play with the Yamaha Education Suite IV LCD screen displays notation to the song you want to learn Keyboard lessons/songs are designed for learning one hand at a time Your Tempo learning mode – progress at your own pace Repeat and Learn – repeat difficult to learn sections Lesson Grading – monitors your progress as you practice each lesson Lessons work with internal as well as downloaded song files Chord Dictionary – shows you how to play chords and tells you which chords you are playing by displaying the notes and chord name on the LCD screen Learning to play songs moves to a new level of simplicity with the new "Your Tempo" learning mode. Call up a song, press the notation button so that you can see the music, press left hand or right hand or both at once for two-handed learning, and the keyboard and notation will speed up and slow down as you do, literally following you through the song. If you find one section of the song a little difficult, simply engage the "Repeat and Learn" button and the DGX-505 will stay on that section, repeating it until you feel comfortable. Then move on to the next section. The Yamaha Education Suite also works with Standard MIDI Files (SMF), allowing you to learn songs of your choosing – and the keyboard will show the music notation to those selections as well! Portable Grand™ Playing piano is fast and easy with Yamaha's Portable Grand function. One dedicated button brings up a great sounding piano, stunningly rich and authentic in its sound and exceptionally responsive to your playing touch, as well as setting up the keyboard to play as a piano in full keyboard mode. On top of all this, a wealth of special piano-only "Pianist" styles, like Slow Rock and Stride, provide professional sounding piano accompaniment that change chords automatically as you do, while you play a piano melody on top! General MIDI and Yamaha XGlite makes for great sound The DGX-505 comes equipped with 494 voices that include a high resolution stereo-sampled Piano, a selection of Sweet! Voices including Trumpet, Flute, Pan Flute, Soprano & Tenor Saxes, Cool! Voices including Galaxy Electric Piano, Suitcase Electric Piano, Electric Piano & Organ, Live! Voices including Piano, Warm Grand & Orchestra and 10 Drum Kits and 2 Sound Effects Kits. Sweet! Voices are special voices from Yamaha that reproduce all the natural expression and vibrato of their respective acoustic instruments. Cool! Voices feature long samples of electronically amplified instruments. Live! Voices use stereo samples to ensure the most accurate reproduction of each instrument's natural presence, resonance and vibrato. It all adds up to great sound. And for the utmost in compatibility, the DGX-505 is both General MIDI (GM) and XGlite capable. The Internet has thousands of MIDI song files available and you can rest assured that your DGX-505 will be able to competently reproduce these files. Mix and match You are also able to create sound mixes of your own using Layer and Split modes. Split mode allows you to have two different sounds on the keyboard at the same time, like piano on the right and bass on the left. Layer mode allows you to combine two sounds across the keyboard range. For example, you could play Piano and Strings at the same time. You're only limited by your imagination. Performance Assistant Technology – Now anyone (yes, anyone!) can play Performance assistant technology is a new feature from Yamaha that guarantees that you can't play a wrong melody note or chord. Here's how it works. Select a song, press the Performance Assistant button and select from either chord or melody mode. In chord mode, play the keyboard – any notes you like. Every note you play will fit the music! If you move up the keyboard, the pitch goes up. If you move down, the pitch goes down. Play a perfect arpeggio, or play chords in time with the music, or really "go for it" and play a solo. In melody mode, simply play any note in time with the melody and the keyboard will play the correct pitch. For example, you can play the melody simply by tapping one key. Even if you can't play piano and can't read a note of music, you can still have some musical fun. Sound Quality 2-Way Speaker System Separate woofers and tweeters deliver sounds with clarity and precision for more lifelike instrument voices. Bass Boost System A special port on each speaker adds a powerful impact to bass sound reproduction. Stereo (Not just 2 Speakers) We all know that stereo sound adds realistic character and spatial depth. But how can you tell if the portable keyboard you're looking to purchase is stereo or not? With Yamaha, the answer is simple. All Yamaha Portable Keyboards are true stereo. Digital Signal Processing (DSP) Enhances sound quality with sophisticated digital effects like Harmony, Reverb & Chorus. Advanced Wave Memory (AWM) Yamaha Advanced Wave Memory technology delivers amazingly realistic sound. 32-note Polyphony What's polyphony, you ask? Simply put, polyphony is how many notes a keyboard can reproduce simultaneously. The DGX-505 has 32-note polyphony allowing you to play intricate arrangements and dense musical passages. Keyboard Styles and the One Touch Setting The DGX-505 comes with 135 built-in styles, waiting for you to play along with. It's just like having a built-in band. Call up your favorite style of music like Rock, Big Band or Country, press a chord or play Single Finger mode, and the DGX-505 will follow you through a piece of music, providing all of the drums, bass, piano, guitar, horn and string parts for you. And to make it easy and fun, when you select one of the styles, the One Touch Setting function will automatically configure keyboard parameters, such as voice selection and digital effects, to match that selected music style. .



---
1977 SANSUI 8080 Vintage Audio Receiver Powerhouse FULLY RESTORED WoW!...SOLD



SOLD / Here we have a beautiful restored freshly completely professionally serviced on 2-18-2011 classic POWERHOUSE RECEIVER by Sansui made in Japan in the mid 70's this is a very warm rich dynamic sounding receiver that carries a lot of punch this receiver rivals the tube received with its dynamic and 3-dimensional sound and warmth but with an added plus blows tube amps away in the power output.. with the right set of Old School speakers these old school Sansui's are very very hard to beat..be it Marantz , Pioneer, Mackintosh, Bose, Sansui to my ears is one of if not THE best for a live sound.... WOW ....get that truly "LIVE BAND" sound in your living room easily with this clean unit... This one has just been restored & fully serviced and is 100% clean functioning as it was wne new back in the mid 70's WoW!... and is ready for many many more years of faithful powerful rich sounding service ...You will love this Receiver... of that I have no doubt Here are the specs... Sansui 8080DB Specifications: High Power Output: 85 Watts per channel RMS into 8 ohms. Dolby section added. Controls: Bass Midrange Treble Volume Balance Dolby Play Level Dolby Record Level Mic Level Switches: Power Low Filter High Filter Audio Muting: -20dB Loudness: On/Off Mono FM Muting Off Tape Monitor 1 Tape Monitor 2 Meter Selector: Power Level, Dolby Level Speakers: A, B, C, A+B, A+C Dolby NR: Dolby FM, Play, Off, Rec 1, Rec 2 Selector: Phono 2, Phono 1, FM Auto, AM, Aux Indicators: Signal Strength Meter Tuning Meter Left Channel Power Meter Right Channel Power Meter FM STEREO PHONO FM AM AUX POWER/PROTECT Jacks: Phones Miccl Rear Panel: AC Outlet Unswitched AC Outlet Switched Antenna Inputs: FM 75 ohm, FM 300 ohm, AM AM Ferrite Bar Antenna Pre-Out (L, R) Main-In (L, R) Phono 1 (L, R) Phono 2 (L, R) Aux (L, R) Tape 1 Rec (L, R) Tape 1 Play (L, R) Tape 2 Rec (L, R) Tape 2 Play (L, R) Tape 2 Rec/Play (DIN) Speaker System A (L, R) Speaker System B (L, R) Speaker System C (L, R) .



---
Marshall Micro Double Stack 15 watts Cool Retro Rocker!...$329.00



Here we have a reall cool little Livingroom amp that actually ROCKS!!! Have a look at this badd boy...you will not be disappointed with its sound either a real tone monster in a small package with the coolest looks possible... Description The MGM15MSII Microstack is a complete Marshall stack that will fit into any room. The amplifier is based around the MG15CDR and features two channels, Spring Reverb and Marshall's proprietary FDD (frequenct dependent damping) technology. Supplied with two 1x10" speaker cabinets, it looks and sounds great. The dream of owning a Marshall stack has now become a reality! Features: - 15W head - 2 - 10" speaker cabinets - 2 channels - Bass, treble, and contour EQ controls - CD input - Emulated line out - Headphone jack with speaker muting.



---
1964 Supro Thunderbolt 1-15 Vintage Mojo at its best!...SOLD see our other cleaner TB in stock!



This was an early one for Supro this is the one I always liked best of the line and I feel its much better sounding than the later TB 67-68': h88 Doublet 1964 Supro Thunderbolt, model S6420 Made by Valco in Chicago, USA. This is an absolutely beautiful Supro Thunderbolt tube amp ALL ORIGINAL with original Jensen C15PS speaker just Killer sounding. This is the most desirable early version with 5U4GB tube rectifier for a much smoother response. This is a GREAT ONE!! Some say the best they've ever heard. , I had one of these great amps when I was 20 ( now I'm 55 ) and rockin hard and I really kicked the S! out of it dragging it round jamming etc...it can really take a lot its damn near indestructible! Yes in deed these are great old amps ... this is one of Jimmy Pages Favorites he Played & recorded with Supro's one of the best sounding most cult classic sought after amps of all time...Jimi Hendrix also was know to play a Supro Thunderbolt.. This is the best one of the lot.. THE 1964 Supro Thunderbolt. She's incredible the gutsiest little amp on the planet the one all the Boutique amps try to copy and she's in 100% perfect working order !!! and the only non original thing about it is a needed upgrade of a heavy duty modern new properly installed and grounded 3 pong plug. This example is a classic and has roaring tone and truly is nothing short of "epic" it is very silent, no hum or buzz at all!!!! simplistic in its design its controls are one volume and one tone that controls both treble & bass that's it!. The Original 15inch Jensen is on board and it breaks up so amazingly and has not been reconed , even the tubes are the originals from 1964 and still sounds amazing. See pics soon to come for cosmetics detail ..very good - excellent vintage condition... SORRY FOLKS this one has sold! But good news folks we have another excellent vintage Supro Thunderbolt 115 amp on the way!... if interested let us know that go. Thank you for looking.



---
1962-63 Supro 1624T Valco USA Amplifier Historically know to be what Jimmy Page of Led Zepland himself used k in the day to get his tone to record album.... WoW classic ROCK tone be it Strat -Tele o



Supro mode 1624T Dual Tone amp. This one has black and white tolex and no panel in the front so that dates this amp to the 1962-63 year which is a very good year. Many say that this is the model Supro Amp that Jimmy Page used for the first two Zeppelin albums. I have read that Jimmy had buy passed the amps tremolo circuit and this modd in fact adds that additional circuits power and tone to the other making this model amp the raging tone freak of nature they can truly be. I under its a non permanent mod that's EZ to do and EZ to reverse... I am seriously thinking it over and may have it done.. not by just anyone but we have used Dan Torres for years to do our amp maintenance work.. he in the day use to also work on Jimi Hendrix's amp here in the bay area for one... he's getting up there in age now but as I understand it he's still got it! Anyway hat is just a thought at this point. Cosmetically not to bad at all actually beautiful in a very vintage cool real relic vibe if you will. The grill cloth is a little wear hear and their,there are some minor scuffs on the tolex, but absolutely no wood showing,some very minor pitting on the control panel and the lettering as most any 50 year old amps that are plaid would have. The knobs are all there and all original.The speaker has been replaced with a nice sounding Gurian alnico. ( I will likely be buying an original correct vintage Supro "Jensen" alnico speaker in time... The power cord has been upgraded to a three prong for safety's sake. A cap job was performed about 10 years ago,so no nasty hum,just great tone!No scratchy pots or intermittent jacks.Everything works just as it should. Both channels sound great,and very different from each other,and the tremolo sounds great,too. Tubes as follows:RCA 5Y3,RCA 6973(2),and Sovtek 12AX7(3) for which I will soon replace with 3 matched NOS USA 12ax7's SORRY this old girl has SOLD! BUT NO WORRIES ...WE have another Supro 1624T its identical ONLY its SUPER CLEAN!!!! it was kept in closet 30 years here in California with its original Amp Cover on it keeping it in top Vintage Supro Amp collector's condition all these years!.... its BADD to the bone... we also have a few other Vintage 1960s Supro's in stock, a Thunderbolt, Corsica & vobraverb all in top condition... SO YES WE HAVE A Supro 1624T available for purchase today..



---
Fender Blues Junior Retro 1950s Two-Tone 1-12 Combo Amp with a Blue frame Webber Speaker.... $669 order yours today!



These are a great little old powerhouse of a 15 watt wonder... the Fender Blues Junior Amp. These Reborn Old Custom order amps are special as you can see.. not only that but it is really a great sounding one too. Besides its obvious 50's retro beauty, This is one of our "in house" @ JVGuitars.com Fender "vintage recreations".... REBORN OLD right here in our custom shop.. I love this "set up" its very reminiscent of the sound & tone I remember hearing from my childhood playing days which was threw my old black faced 66 Princeton reverb amp, I loved that tone ..Played a Harmony Rocket threw that set up playing Beatles music back then...anyway this Blues Jr captures that quality vintage tone for a fraction of what that old P-Reverb will set you back now days...These Blues Jr Amps are a Retro Dynamo its a great compact cool TONE MACHINE in a very cool Retro 2 tone Cream & black motif vintage package.. its portable, its reverb is all 100% vintage Fender lush Tube amp and sweet.. it really makes no difference playing with single coil or humbucking type pickups Strat - Tele or Les Paul this one sounds gutsy or sweet now with the addition of the Killer Webber Blue Frame speaker, it sounds is quite powerful too for its rating of just 15 watts RMS.. Specs & Features: • 15 watts into 8 Ohms • Two EL-84 Fender Tube output tubes • Three 12AX7 preamp tubes • 1 x 12" 8 Ohm Webber Blue Frame speaker • Master, Preamp Volume, Bass, Middle and Treble • FAT switch • Fender Reverb • Footswitch jack for remote FAT on/off • Chrome panel • Cream Vintage pointer knobs. Knobs CONTROLS: Reverb, Master, Middle, Bass, Treble, "Fat" Switch, Volume COVERING: Black / Cream White Textured Vinyl Tolex with Biege Grille Cloth WEIGHT: 31 lbs. (14.06 kg) DIMENSIONS: Height: 16" (40.64 cm), Width: 18" (45.72 cm), Depth: 9.18" (23.31 cm) TUBE COMPLEMENT: 3 X 12AX7, 2 X EL84, Solid State Rectifier and is quiet & dependable...no worries with these baby's sounds amazing! Now with much more focused clarity its excellent for recording ... and miked the tones seem endless, just sounds flat out rock star god with my Les Paul with the early pat# humbuckers unbelievable....and with a good strat it sounds so gutsy and soulful... Ok it even sounds clean good at lower volume ..this is a great vintage combo amp NOTE: The unbelievable Custom Luthier Built 59' Flame top Les Paul DUANE BURST with Korina body & the Brazilian Rosewood fretboard loaded with genuine VINTAGE 1963 Gibson Patent sticker humbucking pickups are exactly the same pickups as real PAF's & the real 50's bumble bee caps with t!he unbelievable ROCK STAR Tone!!! is not included with this amp sorry This add is for you to order your own Reborn Old Blues Jr Amp and the order will take us from 14-21 work days to complete the customizing - transformation of the Amp ready to ship. Any questions?... please do email Joe at gr8bids@comcast.net to ORDER YOURS TODAY! Thank you for your interest in our Reborn Old Blues Jr. Amp .



---
1967 Supro Thunderbolt 1-15 Vintage Tone Monster ... SOLD OUT!



SOLD OUT : Here we had ( its sold ) a wonderful classic example of the legendary 1967 SUPRO Thunderbolt Amp...this is the first year with the new looking Blue Faced front panel..quite the cool looking amp... This amp is in original condition and is quiet at idle and has that legendary Raw Supro tone these amps are know for...originally made for the bass guitar its set up with a strong 15" speaker, these amps were soon adopted as one of the greatest sounding guitar amplifiers ever built. Notably played by & recorded by Jimi Hendrix as well as Jimmy Page , Robin Trower and many many more... this is a great survivor from the 60's and it BRINGS THE TONE. This one is in very nice condition its not new or mint of course but is beautiful. This is a rare version Thunderbolt and is truly great sounding and a great recording amp...when low volume is sweet & jangly jazz tone capable and when cranked think Jimmy Page compressed and gain tones bounding this one is a huge tone machine...and is a bargain in today's new boutique Amp world of $3k ++ amps...this thing amp kills.



---
1974 Kenwood KR9400 Stereo Receiver 120 Watts RMS Per Ch. MONSTER sound machine EX Cond WoW.... SOLD OUT!



Sorry just sold .This unit is in stock and is in above average condition in all respects is very clean and in 100% condition, recently fully serviced and is superb sounding with BIG power & equal and clean in both sides, Thunderous bass response at this power level is turn down the middle and you get a compression tone I think is one of the best sounding units of this Monster Japanese Receiver era... treble response is also very clean ..you here the highs clear and crisp...this unit has one of the lowest harmonic distortion ratings in this power range of any brand of high power Japanese vintage Receivers....This one is a winner... very clean cosmetically too, nothing missing, nothing broken ever... a very clean vintage survivor that has been well taken care of, adult owned, right here in California and is ready to serve another 35 years. Here are the amazing specs. The Kenwood KR-9400 is a two-channel stereo receiver that was manufactured in the late 1970s. Today it is considered a vintage receiver by audiophiles and is sought after for its high music quality and power output. It also has a classic look with a steel face, large frequency display and wooden sides, making it visually appealing to collectors as well. Power The power output of the KR-9400 is 120 watts per channel when connected to speakers that are rated at 8 ohms with dynamic or peak output power at 310 watts. As for power consumption, the unit uses 415 watts at full power and 60 watts at no signal. Frequency Response The frequency response of this unit is 5 to 40,000 Hz. This is a large frequency range, which will give a deep bass at the low frequencies and sharp treble at the high end. The total harmonic distortion over this frequency range is 0.02%. General The KR-9400 is 21-15/16 inches wide, 6-9/16 inches high and 15-9/16 inches deep. The total weight of the unit is 45.4 pounds. Switches on the receiver include a speaker selector which can be set to Off, A, B, A+B or C, an input selector that can be set to AM, FM, Phono 1, Phono 2, Mic and a tape monitor switch that can be set to monitor (A, B), dubbing (A > B) and (B > A). I will post the pics of this one very soon its near perfect no worries she's BEAUTIFUL.... Enjoy your music like its meant to be heard..this unit will provide you the power & fidelity needed to have that " Live Sound " ...just provide good speakers and your in business.



---
1977 Pioneer SX1010 Stereo receiver 110 WPC Monster Vintage Powerhouse WoW!...$



Here we have a classic monster vintage receiver by Pioneer made in Japan. This 1977 Pioneer sx1010 is a large & heavy classic stereo receiver with a HUGE 110 Watts Per Channel of RMS power with exceptional high sound quality with extremely low harmonic distortion. This Pioneer SX-1010 was the top model receiver at the time and is still considered among the best sounding of the vintage Pioneer receivers. The receiver is in very good - excellent vintage condition and excellent working condition. The cabinetry woodwork as you may guess from its age has been lovingly restored by sanding off old finish and refinishing the wood with a Brazilian Rosewood finish topped by 12 coats of nitrocellulose lacquer instrument lacquer... she's ready to grace your living room now with vintage style... She's a real beauty just have a good look at all the pics to decide for yourself. This receiver has been serviced it the past 3 years, calibrated, also had the controls and switches cleaned and lubricated. The receiver has been fully tested and all functions & lights are in excellent working order. The output has also been balanced and biased. This receiver has the classic looking silver brushed aluminum faceplate with metal knobs & levers , large blue lighted tuning scale, color source indicators, and nice great looking walnut wood veneer cabinet now looks like Brazilian Rosewood finish. All dial lamp indicators are in working condition. Power output is a booming 110 Watts RMS per Channel @ 8 Ohms which is actually underrated. This is a great receiver to connect a Phono turntable or CD player and even an IPOD or listen to the AM/FM stereo radio. The is the receiver that has a high quality very sensitive AM-FM tuning radio section and this units radio section is in excellent working condition. This receiver can handle down to 4 Ohm speakers so a wide variety of speakers can be used and 3 pairs of speakers can be connected. The receiver has excellent tonal control with stepped Treble & Bass controls and a Loudness switch to boost frequency range at low volume. There are inputs for Phono 1&2, Tape 1, Tape 2, and AUX and the Tape and AUX inputs can be used for CD or DVD analog. There are Main Amp IN and Preamp Out connects so these sections can be used separately if desired. The receiver has been thoroughly cleaned and the faceplate & knobs were hand polished. The faceplate is in good condition with only a few small nicks and some light use wear. The black top grill is in very good original condition. The rear panel is very good as well and all connects and the AM antenna are in excellent condition. overall rating is WoW!...Great booming bass & articulate clear highs this is one amazing sounding powerhouse. Get that live band sound with true fidelity... we recommend you use a great set of speakers for this amp to drive to get that live sound. OK JUST THE STATS: Pioneer SX-1010 Specifications: Power Output: 110 watts per channel RMS into 8 ohms, 110 watts into 4 ohms. Harmonic Distortion: Less than 0.1% Intermodulation Distortion: Less than 0.1% Damping Factor: >30classicaudio.com Hum and Noise: >-110dB Frequency Response: 7Hz to 100kHz FM Sensitivity: 1.7uV FM Signal to Noise Ratio: 72dB IF Rejection: 110dB Spurious Rejection: 110dB Harmonic Distortion Mono: <0.2% Harmonic Distortion Stereo: <0.3% Stereo Separation: 40dB Controls: Bass 50Hz +/-5dB Bass 100Hz +/-10dB Treble 10kHz +/-10dB Treble 20kHz+/-5dB Balance Volume Switches (Toggle): Power Tone Off Tape Duplicate Tape Monitor 1 Tape Monitor 2 Adaptor 4-CH Adaptor Dolby NR Switches (Push): Spkr-A Spkr-B Spkr-C Low Cut High Cut -20dB AM FM Phono 1 Phono 2 Mic Aux Mono Loudness Dimmer: Bright FM Muting Off Jacks: Mic-L Mic-R Headphones 1 Headphones 2 Indicators: Signal Strength Meter Tuning Meter STEREO SP-A SP-B SP-C LOW HIGH -20dB AM FM PH-1 PH-2 MIC AUX MONO LOUD Rear Panel: AC Outlet Unswitched (2) AC Outlet Switchedched Phono 1 (L, R) Phono 2 (L, R) Aux Input (L, R) Tape Monitor 1 Rec (L, R) Tape Monitor 1 PB (L, R) Tape Monitor 2 Rec (L, R,) Tape Monitor 2 PB (L, R, DIN) Pre-Out (L, R) Power-In (L, R) 4-CH MPX Output Adapter 4-CH Out (L, R) Adapter 4-CH In (L, R) Adapter Dolby NR Out (L, R) Adapter Dolby NR In (L, R) Speaker System A (L, R) Speaker System B (L, R) Speaker System C (L, R) HERE is a link to more pictures.... https://picasaweb.google.com/gr8bids/PioneerSX1010MonsterReceiver?authkey=Gv1sRgCMnDoear1tnDOg#slideshow/5618598640146836146.



---
1974 Sansui 771 Stereo Receiver 40-45 watts RMS Per channel warm tube like sound MIJ NicE!......$199.00



OK... this is not exactly one of our most powerful in your face 120 watt receivers I agree but what this unit does it does VERY WELL..... its fidelity is beautifully well balanced and its tone is warm with rich bass & highs .. I play threw my 1975 Sansui 3000's and this amp sounds wonderful and high quality I do not hear in today's plastic component world... I do believe that their rating of 40 watts RMS per Chanel may be a bit low because this baby has excellent power and is tone wise articulate and complex with very little discernible distortion is very low... I have a fond place for this unit as the 771 is my first receiver I had of quality... back in 1972 the year I graduated high school at 16 I bought one of these used then for about $150 from a friend that came back from Viet Nam war with a few receivers... this was one..... The SANSUI 771 Stereo Receiver 89,900yen(around the 1972 time) Description   FM / AM-stereo receiver which summarized the pre-main and the tuner to one taking advantage of the technology of an SANSUI, and experience. This unit was previously serviced and is in very good condition... all functions worling as it should be with no issues and ready to serve another 35+ years... here is some tech info on this particular 771 design you may want to know other than this thing has good power, great bass & high response , tuner pulls in stations easily and has been calibrated, both channels are equal in power and full wattage with no known issues. SPECS>>>>>>>>>>>>>>>>>>........... Each part is examined and it has composition collected to the printed circuit board, a main-amplifier part, a tone control part, and a tuner part, of three sheets. Especially the control part that is an operation fraction has banished poor contact's etc. malfunction by the solid construction as for which picking attached volumes and switchpoints to the printed circuit board directly. Moreover, also in each circuitry, IC-ization is measured as much as possible, and the robustness is improved. The power amplifier part has adopted the whole page hardwired-connection pure complimentary scheme. The coupling capacitor of interstage was removed, by supplying ±2 power source, a distortion harmful from super-low-pass one to a super-high region was suppressed, and the stable operation has been obtained. The equalizer amplifier has adopted the two-step hardwired-connection NF type with which a gentle property is acquired. Moreover, a maximum permissible input is given greatly enough and the large record of a dynamic range is also supported. RIAA deflection also selects a high-precision element carefully and rectifies it correctly. The mic circuitry is carried and a high-impedance type microphone can be used. If a mic plug is inserted in a jack, the mic amplifier will operate automatically and it will orientate in the center of a speaker. The tone control has adopted NF type which uses low-noise FET. A high region and low-pass one can carry out variable to ten steps by a click stop formula, respectively. What combined the relay and the electronic circuitry is adopted as a protection network, and it serves also as the pop noise preventing at the time of power activation. Aluminum die-casting is adopted as the frame of a tuning organization. A large-sized fly wheel, a back-tension spring scheme, FM tick mark of 250kHz regular intervals which gave tension to dial thread, etc. can be tuned in to a smooth much more. The dual gate MOS FET and a precision 4-unit variable condenser are adopted as FM front end. Moreover, a double-tuned circuit etc. is combined and little distorted stable reception is enabled. In the FM IF section, few good distorted properties have been acquired with the stream composition of a six-element ceramics filter or 2 steps of differential-amplifications 2ICs. And the customer specific IC with high stability is adopted as the MPX section which separates and restores to FM signal at right and left. AM tuner part carries a two-element ceramics filter in the IF section. Two circuitries of tapes monitor circuitries other than a mic are carried, and the tapes monitor 2 can use it also with four channel adapters. Moreover, the DIN termination is also carried. Three speaker outputs are carried and the using by A/B/C/A+B/A+C is possible for them. a motor -- the low filter which cuts the run bull generated on super-low-pass one, such as a grounder, and the high filter which cuts the tape hiss of the jarring record and tapes which happen in a high region are carried. The audio muting switch is carried, and if it turns ON, -20dB will be decreased. Low loud sound is reinforced at the time of a small sound volume, and the loudness switchpoint which adjusts the balance of sound is carried. The Stereo-Mono changeover switch is carried. FM muting switch is built in and an inter-office noise peculiar to jarring FM is intercepted. Moreover, it is also possible to select the weak office of a radio wave by switching of a switchpoint. The standby-power-supply-system plug socket of AC is carried two circuitries. Two large-sized grounding terminals are carried. .



---
1977 Pioneer SX850 Stereo Receiver 65 Watts RMS Per Chanel ....great warm tube like Powerhouse Made in Japan WoW!...$379.00



Here we have a Beautiful silver faced work of ART... this one was created in 1977 by Pioneer crafted in Japan... This is the SX850 stereo receiver and is in beautiful form and is EZ on the eyes and is ready to serve another 35 years.... Rich Warm high power tone ..nice deep rich bass response & brilliant highs... this is a great sounding unit with VERY GOOD Power...conservatively rated at 85 watts RMS per Chanel @ 8 Olms conservatively rated... sounds so good!! Description: In 1977 this was one of Pioneer's top of the line receivers and listed for $500 US..this would translate to about $2900 today, as a matter of fact one of the higher quality vintage receivers you will find all & all still today. Besides the obvious above average craftsmanship quality the components are all considered quite high end by todays standards, a rich array of features and great a sound, this unit offers a large reserve of output power and is an excellent unit for powerful listening.... that "live sound" I call it. Examining the features among many we find: 2 x 85 W RMS @ 4 Ohms, sufficient input capacity, a 4 section tuning capacitor, and all in all - a great piece of quality gear! This unit was serviced Switches and controls are cleaned, as needed. All burned out indicator or dial illumination lamps are replaced. All inputs, outputs and functions are tested. The FM section is aligned for maximum sensitivity, maximum separation, minimum distortion and correct dial calibration. Amplifiers, including receivers and integrateds, are tested for rated power output, distortion and noise. The DC offset and bias are checked and adjusted. Any necessary repairs or modifications are performed. This particular unit is in great shape to perform well for years to come! Features ( Physical, Detailed): FRONT PANEL: (Left to right then top to bottom): Indicator lights for: Speaker A, Speaker B, FM Stereo; Tuner Signal strength Indicator Meter and tuning center meter; Indicator lights for the selected inputs/functions: AM, FM, Phoni1, Phono, 2, Aux; Tuning knob (full aluminum with internal flywheel), Tuning dial with dial pointer, Headphone Jack; push button switches: Speakers A, B, FM: MPX noise filter, FM muting off; Input selectors: AM, FM, Phono1, Phono 2/Microphone; Microphone input jack; bottom row switches / controls: Power on/off, Bass +/- 5 (dial marks not dB), Bass turnover frequencies: 400 / 200 Hz, Tone control: On/Off, Treble turn over frequencies: 2K5 Hz / 5 K Hz, Treble control: +/- 5 (dial maks not dB); Low filter 30 Hz on/off, high Filter 6 Khz on/off, Tape function switches: Duplicate on/off, Tape monitor 1 on/off, tape monitor 2 on/off, Adapter on/off, Balance control, Mode switch: stereo/mono, Loudness switch on/off, volume, muting switch: -20 db; REAR PANEL: 2 Phono ground connectors, Inputs (RAC jacks - listed in pairs): Phono1, Phono 2, Aux, Tape 1: REC + PB, Tape 2 REC and PB + 5 pin DIN (European connector), FM detector output for 4 channel, switch: FM deemphisis: 25 uS / 75 uS, 4 speaker outputs for 2 pairs of speakers, AM ferrite antenna - movable!, Antenna input terminals: AM, Ground, 2 fo FM 300 Ohm balanced, 1 for a 75 Ohm coax cable, Pre-amplifier outputs / main amp inputs - connected with bridges that can be removed. 1 un-switched 110V AC outlet 100W max, 2 switched 110V AC outlets - 200W max, power chord inlet Technical Specifications / Features: Tuner: FM 4 section variable tuning capacitor, dual gated FETs in the front end, AM 3 section variable tuning capacitor, RF Sensitivity 1.8 uV - Stereo: 44 uV, FM Harmonic Distortion Mono: 0.15%, Stereo 0.3 %, 50 dB muting sensitivity. Preamplifier: Tone Control Defeat function, Tone controls: Bass +/- 7 dB, or +/- 10 dB @ 100 Hz. Bass Turnover frequency options: 200 Hz or 400 Hz. Treble Adjustment +/- 7 dB, or +/- 10 dB @ 10 kHz. Treble Turnover frequency options: 5 kHz or 2.5 kHz. High Filter 6 kHz, 6 dB/octave, Low Filter 30 Hz, 6 dB/octave. Gain Control: Muting 20 dB. Loudness Contour, Stereo Mono Switch. Amplifier: 85W @ 4 ohms, 65W @ 8 ohms - per Chanel! Total Harmonic Distortion / Intermodulation Distortion (THD / IM ) 0.1%, Input Impedance 50 k-Ohms, Input Sensitivity: 1 volt for Full Output, Output Impedance(s) 8 to 4 Ohms Condition: Electronically: completely serviced / cleaned / passed. Physical condition: very good-excellent. .



---
Harmon Kardon Stereo Receiver TWIN - POWER Model 630 vintage Japanese Crafted Blackface NICE ONE warm Tube like sounding ...$239



HK- 630 Twin Power wow this one has a classic Beautiful display black panel front that is simply put ...its striking. This example is clean and was in excellent working condition when we got her and is 100% functioning to like new levels both channels are very strong and the amp has great strong bass & articulate high's and is quite responsive and is a sensitive tuner section like Sansui this one sounds incredible with a tube like warmth of tone very pleasurable to listen too...all lights are working bright & cleas as new and has that classic look at night VERY COOL...This HK Twin Power 630 Receiver is perfect for a live performance realistic high fidelity quality type of sound sound at a reasonable volume then this is your baby , and did I say she's gorgeous!... You will love this vintage Japanese high quality receiver. pics soon to come no worries like old Marantz ... This Harmon Kardon she's a real beauty and is above average condition. Specifications: #630 Twin Power Series 1: 1973-75 Price: $350 AM-FM stereo tuner-amplifier. RMS power 30 watts per channel into 8 ohms(both channels driven) with 0.5% harmonic distortion at any frequency 20-20k Hz. Overall frequency response 4-70k Hz +/-0.5dB(aux input), IHF power bandwidth 10-40k Hz. Hum and noise -85dB(aux input). IM distortion 0.15%. FM sensitivity 1.9uV(IHF), S/N ratio 68dB. Stereo separation 32dB@ 1k Hz with 0.7% harmonic distortion. IHF capture ratio 2.5dB. Independent power supplies for each channel. Defeatable interstation muting and loudness circuit. High frequency filter. Illuminated function indicators. Connections for Dolby B(FM) processor. External preamp-power amp junction. Remote speaker outputs. Front headphone jack. Phones/main/remote/both speaker switches. HERE IS A LINK TO AN ON-LINE PDF SERVICE MANUAL: http://manuals.harman.com/hk/Service%20Manual/hk630%20sm.pdf.



---
INFO: Vintage amp speaker correct replacement



Model & Year Amp Wattage Original Speaker Current Jensen Replacement Ampeg Gemini l '64-71 20 watt Jensen C12Q, C12N C12Q, P12N, C12N Ampeg Gemini l '65-'71 30 watt Jensen C15N or JBL D130F C15N, P15N Ampeg Super Echo Twin '63-'64 30 watt Jensen C12Q or EM 1201 C12Q Ampeg B15N '61-'67 25 watt Jensen C15N or JBL D130F C15N, P15N Ampeg B15N '67-'79 30 watt Jensen C15N or JBL D130F C15N, P15N Ampeg Jet '57-'63 12 watt Jensen P12R, P12S P12R, C12R Ampeg Jet '63-'69 15 watt Jensen C12R P12R, C12R Ampeg Reverbojet '67-'69 18 watt Jensen C12Q C12Q Ampeg Reverberocket '61-'63 15 watt Jensen C12R P12R, C12R Ampeg Reverberocket '63-'68 15 watt Jensen C12R P12R, C12R Bandmaster Tweed '53-'60 25 watt Jensen P15N C15N, P15N Bandmaster Tweed & Brown '55-'60 30 watt Jensen P10R, C10Q P10R, C10R, C10Q Bandmaster Blonde '60-'63 40 watt Jensen C12N or Oxford 12M6-4 P12N, C12Q, C12N Bandmaster White '62 30 watt Oxford 12K5R-1 P12N, C12N, C12Q Bandmaster Black & Silver "63-'74 40 watt Jensen C12N or Oxford 12T6 P12N, C12N, C12Q Bassman '52-'54 26 watt Jensen P15N P15N, C15N Bassman Tweed '55-'58 30 watt Jensen P10R P10R, C10R Bassman Tweed '58-'60 40 watt Jensen P10R, P10Q P10R, C10R, C10Q Bassman Brown & Blonde '61-'62 40 watt Jensen C12N or Oxford 12M5-6 P12N, C12N Bassman Black '63-'67 40 watt Jensen C12N P12N, C12N Bassman Silver '67-'68 40 watt Oxford or Utah 12" P12N, C12N Bassman Silver '67-'68 40 watt 15" P15N, C15N Champion 800 '48 4 watt Jensen P8T P8R, C8R Champ Tweed '55-'64 05 watt Jensen C8R or Oxford 8" C8R Champ Black '64-'67 05 watt Oxford 8EV P8R, C8R Champ II "82-'83 17 watt 10" C10Q Champ Super "82-'85 17 watt 10" C10Q Champ 12 '87-'92 10 watt 12" P12R, C12R Champ 25SE '92-'94 25 watt 12" P12N, C12N Concert Brown ? Oxford 10K5 C10R, P10R Deluxe Tweed '48 -'60 12 watt Jensen P12R, P12Q P12R, C12R, C12Q Deluxe Brown '61-'63 20 watt Oxford 12K5-3 P12R, C12R, C12Q Deluxe Black '63-'66 23 watt Oxford 12K5-6 P12R, C12R, C12Q Princeton Tweed '48-'54 05 watt Jensen 8" 3.2 ohm P8T P8R, C8R Princeton Tweed '54-'60 05 watt Jensen P8T, Oxford 8EV-29 P8R, C8R Princeton Brown '61-'63 15 watt Oxford 10J4-2 P10R, C10R Princeton Black '64-'67 17 watt Jensen C10R P10R, C10R Princeton Silver '68-'81 17 watt Oxford 10J4-3 P10R, C10R Pro Tweed '47-'53 15 watt Jensen P15R P15N, C15N Pro Tweed '53-'55 15 watt Jensen P15R P15N, C15N Pro Tweed '55-'60 30 watt Oxford 15M6-4 P15N, C15N Pro Brown '61-'63 30 watt JBL D130F P15N, C15N Pro Black '63-'66 40 watt CTS 15" P15N, C15N, C15K Pro, Black Reverb '65-'67 40 watt Jensen C12N, Oxford 12L6 P12N, C12N Pro Silver Reverb '68-'81 40 watt Oxford 12L6, Utah 12" P12N, C12N Showman Blonde '61-'63 80 watt JBL D130F P15N, C15N, C15K Showman Black '63-'67 80 watt JBL D130F P15N, C15N, C15K Super Tweed '47-'53 15 watt Jensen P10R P10R, C10R Super Tweed '53-'55 15 watt Jensen P10R P10R, C10R Super Tweed '55-'60 30 watt Jensen P10Q, P10R P10R, C10R, C10Q Super Brown '61-'63 30 watt Jensen P10Q P10R, C10R, C10Q Super Black Reverb '63-'67 40 watt CTS or Oxford 10L6 P10R, C10R, C10Q Super Silver Reverb '68-'82 40 watt CTS or Oxford 10L6 P10R, C10R, C10Q Super 60 '88-'93 40 watt 12" P12R, C12R, C12Q Super 112 '90-'93 40 watt 12" P12R, C12R, C12Q Super 210 '90-'93 40 watt 2 x 10" P10R, C10R, C10Q Super Amp '93-'96 50 watt 4 x 10" P10R, C10R, C10Q Tremolux Tweed '55-'60 15 watt Jensen P12R, P12Q P12R, C12R Tremolux Blonde '61 20 watt Oxford 10K5 P10R, C10R, C10Q Tremolux Blonde '62-'63 35 watt Oxford P10R, C10R, C10Q Tremolux Black '63-'66 35 watt Oxford 10K5, CTS P10R, C10R, C10Q Twin Tweed '52-'54 25 watt Jensen P12N P12N, C12N Twin Tweed '55-'57 50 watt Jensen P12N P12N, C12N Twin Tweed '58-'60 80 watt Jensen P12N P12N, C12N Twin Blonde '60-'63 80 watt Jensen P12N P12N, C12N Twin Rev Black '63-'67 80 watt Jensen C12N, Oxford 12T6 P12N, C12N Twin Rev Silver '67-'81 80 watt Jensen C12N P12N, C12N Quad Rev Silver '72-'79 80 watt Oxford 12T6, Utah P12N, C12N Super Six Silver '72-'79 80 watt Oxford 10L6, Utah C10Q Vibrolux Tweed '56-'61 10 watt Jensen P10R P10R, C10R Vibrolux Brown '61-'63 35 watt Jensen P12N P12N, C12N Vibrolux Black '63-'64 35 watt Jensen P12N P12N, C12N Vibrolux Rev Black '64-'67 40 watt Jensen C10Q, Oxford 10L5 P10R, C10Q, C10N Vibrolux Rev, Silver '67-'82 40 watt Oxford 10L5 P10R, C10R, C10Q Vibrasonic Brown '59-'63 50 watt JBL D130F P15N, C15N Vibrolux Rev, Silver ''72-'81 80 watt JBL D130F P15N, C15N, C15K Vibroverb Brown '63 40 watt Jensen C10q, Oxford 10K5-3 P10R, C10R, C10Q Gibson GA-20 '52 12 watt Jensen P12R P12R, C12R Marshall Lead '58 18 watt Celestion 10" P10R, C10R Marshall Lead '61 50 watt Celestion 10" P10R, C10R Marshall Bass/Lead '62 50 watt Celestion 12" P12N, C12N Marshall JTM45 50 watt Celestion G12 Bulldog P12N, C12N Vox AC 15 15 watt Celestion G12 Bulldog P12R, C12R Vox AC30 30 watt Celestion G12 Bulldog P12R, C12R, P12N, C12N .



---
1970s Pioneer SX1010 Stereo Receiver 110 watts RMP Per Channel Black Faced series ... Beautiful Monster with a Refinished Cabinet ...$OLD



Just in and we are very proud to make available for your listening pleasure is yet another Vintage Japanese Great ... Stereo Monster Receiver..... its the great & mighty Pioneer model SX-1010 AM/FM receiver in excellent condition. I must say this this series is a very classic & beautiful combination of lights face plate and wood...... This one the cabinet was refinished because of wear over time so its been fully refreshed with a breand new look.... must see & hear this one is Beautiful & sounds amazing ...Rated very conservatively at 100 watts RMS per channel into 8 ohms. This unit was absolutely Top of the line for the "black out dial" series, has every bell and whistle available at the time. This unit needs to be heard and should be someone's primary unit and these love to be turned up a bit the thunderous tone really comes alive with a great pair or quad of speakers...vintage preferred... monster speakers from this era are what these units are born for.. This ...has been serviced in its past just a general cleaning & a few caps at the time that was several years ago we use it here but with little use since in our work out room and low power use only really since ..and just fully tested and She's working good Pics soon to come! Controls: Bass 50Hz +/-5dB Bass 100Hz +/-10dB Treble 10kHz +/-10dB Treble 20kHz+/-5dB Balance Volume Switches (Toggle): Power Tone Off Tape Duplicate Tape Monitor 1 Tape Monitor 2 Adaptor 4-CH Adaptor Dolby NR Switches (Push): Spkr-A Spkr-B Spkr-C Low Cut High Cut -20dB AM FM Phono 1 Phono 2 Mic Aux Mono Loudness Dimmer: Bright/Dimm FM Muting Off Jacks: Mic-L Mic-R Headphones 1 Headphones 2 Indicators: Signal Strength Meter Tuning Meter STEREO SP-A SP-B SP-C LOW HIGH -20dB AM FM PH-1 PH-2 MIC AUX MONO LOUD Rear Panel: AC Outlet Unswitched (2) AC Outlet Switched Phono 1 (L, R) Phono 2 (L, Aux Input (L, R) Tape Monitor 1 Rec (L, R) Tape Monitor 1 PB (L, Tape Monitor 2 Rec (L, R,) Tape Monitor 2 PB (L, R, Pre-Out (L, R) Power-In (L, 4-CH MPX Output Adapter 4-CH Out (L, Adapter 4-CH In (L, R) Adapter Dolby NR Out (L, Adapter Dolby NR In (L, R) Speaker System A (L, Speaker System B (L, R) Speaker System C (L, Shipping Weight 56 lbs. $499.95.



---
1969 Fender Super Reverb Amp first of the silver faced panels released and is the same as black face AB763 ..... WoW This is the TONE!...$1,899.00



Here we are very please to release from the JVG Vintage vault a great piece of Fender history from back in 1969....summer of love, flower children were all over the SF bay and so was this amp..this amp has its original transformers and all, 2 of the speakers in it are the originals and the 2 bottom speakers are from a few years later the mid-70's and they are fully broken in that's for sure and this amp has had a top of the line cap job replacement a couple years ago with very little play since and is a loud clear 40 watts RMS with a great sounding original reverb and this baby breaks up so sweetly around 5 or so to give some amazing tones...ready to play very dependable. Don't let the faceplate fool you..this is the last of the AB763 designed by Leo same one goes back to 1963...by 1970 or 71 they are changed ..this one was not put back to black face specs it always was to black faced specs... This is is sure to please with its classic Fender looks with real age & patina not a fake relic. Big SRV tone this is the real deal folks... get her before she's gone.. .



---
1964 Fender Deluxe Reverb Amp WOW ! Classic Point to Point a Vintage Tome Machine made dependable and ia 100% ready to RECORD or TOUR Tonight! ....... SOLD



WoW SOLD FAST!!!! but we have other great vintage Tube Amps available just look or ask JVGuitars .....The greatest tone possible from a beautiful 64' Fender Deluxe Reverb amp ...OK before you go crazy this is a JVG Reborn Old AMP this amp is our modern Recreation of a Fender 1964 Deluxe Reverb amp... This started life as a newer FENDER Deluxe Reverb amp a reissue amp from Fender this was made from a Genuine Fender product... Then it was gutted!..all that PC board transister stuff thrown into the garbage perod. Then we installed the complete PRO High End REVOLVER upgrade kit to 100% hand wired point to point top old school workmenship with very colose attention to detail in this recration. All transformers were also replaced with all new Mercury Magnetics top of the line vintage reproduction transformers all built to meet or exceed original performance... This amp is the cosest thing to the real vintage deal as I have ever heard! we are in awe of this great little 22+ watt -12" inch combo amp...as you can see in some of our pics we had an original speaker from another 66 Deluxe Amp we previously upgraded and it sounded great for a couple months then jaming with it hard it was sounding its best then she just blew!!! it proved to be unrealistic to expect the old speaker to perform that hard it was old so we replaced it with the AWESOME SOUNDING WEBER blue framed 12" this baby can take all you can dish out and the amp now sounds even more creamy and lush and it takes pedals now like never before this is basically a very dependable " because its all new " vintage amp... ok it sounded the part afterall thats what I was after a modern true classic that won't break down on you and then looking at it, well you see what I have done to its looks.... now its READY to RECORD or TOUR TONIGHT!!!... the real deal thats been gone threw to make dependable like this will set you back $2500-3,750 but we have great news..you will not have to pay that much to have such a great amp that also looks the part now as well... This is the REAL DEAL this one sounds AMAZING like a 47 year old amp only this one is low miles... You will not be disapointed with this great Recording amp... more detailed internal modification pics .



---
Marshall Valvestate VS65 Reverb 1-12" Combo Amp Tube assist great sounding amp and excellent for Jazz as well.... $ 299.00



2006 Marshall Valvestate VS65R This is a great sounding professional level combo amplifier. This Marshall Amp delivers a stout 65 watts RMS into a 12 "Gold Back" Marshall speaker.This amp was quality built in England. Valvestate VS65R Combo Amp general specifications: • 65 Watt RMS Valvestate power stage into 1x12" speaker • ECC83 [12AX7] preamp tube active on both channels. • Two separate channels: 'Clean'is great for Jazz tone and 'Overdrive'.for crushing Rock and great sounding Blues • Treble, Middle and Bass controls plus Tone Shift switch for tonal options on the Clean channel. • Gain, Volume, Treble, Bass and dramatic Contour control on the Overdrive channel. • Built-in spring Reverb. • Headphone jack (mutes the internal speaker). • Line Out jack for connection to external equipment. This is an absolutely great sounding 1-12" Combo Amp!!! Just in pics soon to come, Its clean and like new/ no damage used and well taken care of , adult owned. .



---
1977 SANSUI 890 Stereo Receiver this is the very Rare BLACK FACE High Powered Monster that is Strikingly Beautiful .... fully serviced and is a warm tube-like sound that is simply AMAZING ... SOLD OU



***JUST SOLD : Here we have a truly RARE Black Faced Beauty... similar to the 8080 & 9090 this is the lesser known and much more rare Sansui 890 its equipped with world wide power machine runs on 110 / or 220. Its hard to believe that this Monster Receiver was Crafted in Japan over 30 years ago in the prime " Golden Era" of these SUPER impressive Power House Receivers were being made during this time frame these 890's are seldom seen in the US on the market because they are kept... These are very clean sounding with crystal clear highs and full mid-range with absolutely thundering rich bass output with a rated no more than 0.2 harmonic distortion which is virtually indistinguishable to the ear very high fidelity is achieved... I recommend Monster cable for best power delivery to the speaker and its amazing sounding threw our Sansui 9000 speaker set... These Receivers are factor conservatively rated at 80 Watts per channel at 8 olms however are actually more ours is well over 90+ per.... This unit has been fully reconditioned serviced and fm-re-calibrated and is working at peak performance once again ready to serve another 30 years. You will never really need as much power as this possesses but its nice to know you have it should you have an out door demand and when you turn it up this unit is not stressing at all so it has less harmonic distortion then pushing a less powerful unit to these higher volume this makes for a more robust vivid clean true high fidelity sound... Its Weight is heavy just over 50lbs 55 + packed and is built like a tank and that explains how it still looks like a newer unit yet has that vintage style & beauty. This received can deliver that " Live Performance " sound to bring high fidelity to life in your home. Someone is going to be very pleased .



---
1975 Vintage Pioneer Receiver QX 8000 Quadraphonic Stereo crafted in Japan ....... this unit is a TIME CAPSULE in Near Mint! ...serviced High Fedility WoW still like new!.....$319.00



Fresh release from the JVG Vault: Here we have a beautiful Vintage 37 year old NOS looking Pioneer AM/FM stereo receiver model QX-8000 Vintage brush Aluminum finish with Black Face what a beauty she is still today some 37 years later its hard to believe it from looking. These were made from 1974 - 1976. These are not the huge $1500-2000 vintage powerhouse like the sPioneer x 1250 or the like but let me tell you somthing this baby has is Warm tube like tone yet. This is a solid state unit of course and is obviously very reliable and delivers full fedility. This receiver is to be reconed with in its own right one of the greats.... I was impressed with its sound this unit is really clean sounding and at a good multi room filling medium volume you get a good and clean undistorted sound with very low hormonic destortion levels this unit is very Conservitively Rated at 24 Watts RMS per channel and it seems likely its more like 30-35 watts and thats x 4 speakers into 8 ohms times 4 channels. Features, two phono inputs, two tape in/outputs, low and high filters, loudness on/off, FM muting on/off, speakers front on/off rear on/off, front, two bass/treble controls, phones outputs front and rear, tuning meter and many more features. Very Rich sounding fedility , with a tryly warm tube like tone... very good sounding Pioneer receiver pulls in FM strong and is know for its great sound this is a great example and has seen very little use here in California its clean and almost like buying a new 37 year old vintage Receiver... You will be very pleased. Let me know if interested, Thanks for looking Joe, info now: gr8bids@comcast.net .



---
1967 Supro Corsica 1-12 sweet 6v6 TONE Reverb / Tremolo GREAT vintage Amp...SOLD OUT!



Here we have a Killer Recording - Performing little screemer of an amp..... this is the vintage SUPRO CORSICA AMPLIFIER FROM 1967. IT IS A SINGLE ENDED point to point AMP and its amazing vintage tone is from its 1 6V6 A 5Y3 RECTIFIER AND 12AX7s FOR THE PREAMP SECTION. THIS BEAUTY HAS REVERB AND TREMELO!...LOVE IT... AND HAS 1-12'' JENSEN SPEAKER....LIKE JIMMY PAGE USED BACK IN THE DAY THIS BABY BRINGS HOME THE TONE... THE AMP IS IN EXCELLENT ORIGINAL SOUNDING AND LOOKING CONDITION. HARD TO FIND RARE MODEL THESE ARE KEEPERS I HAVE USED THE AMP WITH DIFFERENT SPEAKERS..I USED A CELESTION GREEN BACK FOR RECORDING AND AN OLD JBL D SERIES FOR LIVE USE..THE JBL GAVE SUPRISING VOLUME AND THE AMP WORKED GREAT IN SMALL TO MEDIUM SIZE ROOMS. THE ORIGINAL SPEAKER IS ( IN IT NOW) IS A JENSEN AND IS INCLUDED WITH THE AMP. Tubes: 5V3CT rectifier 1 6V6 power tube 2 12AX7 for preamp 1 12AX7 each for vern and trem. THIS IS REALLY AN INCREDIBLE SOUNDING SINGLE ENDED AMP.. YOU WILL NOT BE DISAPOINTED... SHE REALLY BRINGS HOME THE VINTAGE TONE! .



---
1973 TRAYNOR YBA-4 Bassmaster 1-15 Combo Amp All TUBE Point 2 Point Hand wired Vintage 60s PLEXI - 50s Bassman TONE MACHINE! SOLD OUT!



Vintage 1973 TRAYNOR Bassmaster YBA-4 Vintage 60s Plexi - 50s Bassman TONE Machine nice & clean ...$ 849.00 This near 40 year old Traynor YBA-4 is the famous awesome sounding All tube combo amp its tone is much like the vintage Marshall Plexi and the old 50's Fender Bassman amps. This Traynor is all TUBE and all point to point hand wired old school construction that truly is built like a tank and as a result is 100% ready for tonal warfair yo may be facing. This unit is all original and it is in TOP operating condition a true classic vintage tube amp 15" speaker combo ith another 40 years at least left on her. BIG TONE here folks reminds me of the big sound you get from the Old 64 Fender Vibroverb ( I have one of those in stock ) in your face 15" combo Cosmetics are pretty darn good too she's still a good looking amp today ... Brief Traynor History: Founded in 1963 in downtown Toronto, Yorkville Sound was formed out of the back room of the first Long & McQuade music store. The repairman at that time was Peter Traynor, and his first development was a Bass Guitar amplifier, the Traynor Dyna-Bass. From there the Traynor line of Bass Amps have had a very successful and dynamic growth, attracting attention not only in Canada, but the USA and worldwide. It should also be mentioned that many guitarists back in those days ( and still today ) were and are plugging into Bass Amps to atain their TONE. as there was a fine blurry line between whats strictly a bass amp, and what makes a great guitar amp YBA-4 amp: Features Dual pairs of inputs, dual volume controls, bass, treble, high and low (mid) range expanders, also GREAT for guitar - tubes are 2 6CA7 outputs and three 12AX7A's in the preamp (early models had 7027A o/ps and a 5AR4 rectifier). Years Made 1973-1979 Approximate Serial Number 310#### to 911#### Amp Type Tube combo (1x15") Power 45 Watts Sine Wave @ 8 Ohms 80 Watts by what Traynor calls CLIPPING this is simply bridging the bass & guitar channels together by a dual plug wire and you plug in and then you have al the controlls available on both channels cleaverly allowing the player to adjust bass - treble & volumes to your personal taste... this is an awesome feature and will allow you to get great gain & sustain to atain amazing plexi tones... Much Like the old 50's Fender Bassman & the 60's Marshal Plexi this Trayner can get you where you need to go tone wise... so its 45 watts RMS pre clipping is dead on to the 50's Bassman & the Marshall 45 Plexi.. then you clip and WoW tone becomes alive... I have a late 50's Bassman as well as a Marshall 45 Plexi and this amp stands toe to toe with either of them and this tRAYNOR is a raw boned powerhouse of TONE. This is one of the all time greatest amps for Old School Rock & Roll and is an awesome Blues amp even at 45 watts its very loud... play a large venue and clip it & your in business. Weight is 75 lbs .



---
1965 Supro 6422TR Tremo-Verb Amp too cool real vintage tone what a way cool vintage tone machine ........GREAT AMP ... $ SOLD OUT!



Here we have for your playing pleasure is a SUPER RARE 1965 Supro/Vaco Tremo-Verb its a Guitar amp and also make a hell of a great sounding Harp Amplifier as well. It has a freshish re-cap job, also at that time a 3 prong properly grounded plug was upgraded from the warn tattered original that was unsafe..thats all done now, and some replaced tubes, but everything else appears to be original. The speaker is the original 10inch Jensen. The amp sounds great, think early JImmy Page!! This amp has essentially the same preamp as the Jimmy Page Thunderbolt amp as well as the 1624 T that Jimmy also used. This amp has a very chimey tone to it, and has that compressed rock and roll tone you want to find in a real vintage Supro amp. This is no clone this is the real deal. It really does scream!! The chassis has some pitting on the top display but that just adds to its mojo. The tremolo works great as well as the reverb it is all working, but not very well its original spring unit is in the original cardboard surround box!!). and in good shape too when it came in it had no back pannel so we made a proper back panel for this deserving vintage piece of Supro Amp history the panel is made of solid poplar wood properly color matched on the outside and black inside like the originals looks alazing all round now....this is RARE...This amp is just screaming with Mojo!! Pick this rare amp up today! Thanks for looking Joe gr8bids@comcast.net -------------------------------------------------------------------------------- On Aug-27-12 at 14:11:59 PDT, seller added the following information: Tubes: (4)12AX7, (1)6V6, and (1) 5Y3 .



---
70s KENWOOD 11 III Monster Receiver 40+ years old excllent vintage condition fully professionally serviced ....$OLD OUT



This is the MONSTER 1970's Flagship for the great KENWOOD this is the ELEVEN III receiver.. This one came in all original in good sound condition all channels working well and speaker connections are x 3 sets of speakers all good, antenna, all good all face plate is nice and its lights did not function and it was sounding scratchy in the pots when changing volume - tone and so on ..just typical clean up issues from sitting un-played for some years.. so I took it to my pro Tek's shop to have it "tuned up" he calibrates the tuner, and cleans all contacts, changes caps if bad, and replaced with factory correct bulbs and it looks beautiful now all lit up at night quite an impressive looking unit. The cabinet has not been restored and does not look too bad at all really.. We can restore it if buyer wants that service at additional or choose to easily touch it up your self but either now it sounds so clean and crisp and is MEGA Powerful it sounded like The Doobie Brothers were jamming in my living room when I crank it up.. I'm not kidding it sounds absolutely thunderous now the back so loud and clear this thing rocks the house literally... Why you would need such power I don't know ...ah yes I do because you love the way it sounds... very little harmonic distortion with the unit as well...so your amplifying a cleaner signal and as a result it sounds killer... OK I will get the specs posted asap but its like 125 watts RMS Per Channel if I remember correctly... .



---
1966 SUPRO Thunderbolt 1-15 .......Sorry this one SOLD OUT! we have another STBolt



Excellent vintage condition Made to be a Bass amp originally bass players just didn't like them that much for bass didn't sound better than the Fender Bassman but guitar players snapped them up because they R.O.C.K. in the USA!... for guitars as I'm sure you well know if your considering and looking at this Classic beautiful camp right now.. About 35 Watts of RAW BONED Vintage Dual 6L6 TUBE TONE here folks... commin at you via its Original 15" Speaker simple amp 1- Volume & 1- Tone Control the rest of the magic happens as you adjust volume and from Sparkling clean early Fender like tones to The Screamin sustain and grit nothing short of classic ROCK GOD late 1960's recordings... By Jimi, Jimmy, and many others. by the way ya know for large venues these amps miked blows away most of those powerhouse $3500 boutique compos out there...This thing KILLS...no very heavy either if that matters to you...I really like it. This is the real deal back to old school 1966 check this bad boy out..



---
Vintage Gibson Amp GA20



On the way is an awesome Vintage early 1950's Gibson Tube amp the GA20 what a great sounding amp these awesome sounding amps this example is pretty clean to with its original 12" speaker and it has 2 channels 1-micraphone and 3-instrument what makes these amps so awesome sounding is you "clip" the more gain sounding Mic channel into the instrument and use both volumes and dial in some AWESOME TONES. This is a great and Classic Gibson amp and a wonderful piece of Gibson history as well... Know as the DELUXE eater. You will be surprised just how great this compact powerhous really is....



---
1964 SUPRO 1624T 1-12. SOLD OUT!



OUTSTANDING collector's condition and it sounds absolutely AMAZING..... here we are proud to present to you this Super Rare Supro model 1624T Dual Tone amp from 1965. OK I'm sure if you have been following this amp at all over the years many say that this is the model Supro Amp that Jimmy Page used for the first two Zeppelin albums. This amp is a raging tone freak of nature Cosmetically this amp is far superior to any I have ever had or seen in this model. The grill cloth is very clean and original and their,there no major scuffs to the tolex either, The control panel and the lettering is also excellent even thought it is 50 year old and shows some patina. The knobs are all there and all original.The speaker is also original and sounds excellent+++ this amp absolutely ROARS with vintage tone and when you clip or jump the 2 channels together your in VINTAGE TONE HEAVEN. its an original vintage Supro "Jensen" alnico speaker... its been kept in a climate controlled environmentits entire life and had a cover on it when not in use ALWAYS and that's what she's soooo clean today amazingly well preserved NO scratchy pots or intermittent jacks everything works just as it should. Both channels sound great,and very different from each other,and the tremolo sounds great,too. Tubes as follows:RCA 5Y3,RCA 6973(2), 12AX7(3) We got it with its original electrical cord its the old 2 prong we will upgrade this for safety to a properly grounded and rated more heavy duty for the future 50 years when it came in I plugged my main 59 DJ Les Paul into it and didnt put it down for an hour and a half it rocks and is so much fun and in playing it hard we noticed a filter cap leaking and looked closer and see none of the caps have been changed EVER this amp is ALL ORIGINAL ...so we are going to restore its caps they were only designed to have a 10 year life span and its 50 years old now so this rebuilding will do this amp wonders and make this amp go more than another decade before updating will be done again....



---
1959 Supro Spectator 1614 B. Vintage TUBE AMP this is the little brother to the famous 1624T this is the 1614b 10 SOLD OUT Check our other Vintage Supros



Sorry SOLD OUT: WoW... just in check this cool amp out. Here we have a very cool vintage Supro Spectator 1614 B Electric Guitar Tube Amp This little gem works absolutely great, it has nice clean sound at lower volumes and gets very late 1950's authentic rock tones along with some nice compression big time lead crunch at higher volume room to dial in exactly the tone you want it sounds absolutely amazing with a Delay I used my our( 3 ) Echoplex units this time was our green box tube echoplex ... and a Strat wow really talk about some kinda fun, No noise at all really quiet other than when you strike the string, she checks out strong no loose tube sockets. It's sound is classic SUPRO very formidable Think early Zep tone late 50's with its 10" speaker it is a surprisingly big sound from its speaker but these amps really comes alive when its miked This classic combo is made in USA by VALCO and has basically the same tube compliment as the comparable aged tweed champ at a fraction of what they run you now this is a bargain, 12ax7/6V6/5Y3. All true Point to point wiring, basically Supro's take on the tweed Princeton. This is an AWESOME sounding Amp and its excellent for recording and can be micked for a huge sustaining tone it gets that classic rock sound. These are sleepers that are an insiders secrete to true vintage tone at a fraction of its big brother the 1624t. This is a 55 year old vintage amp. Oh ya I forgot to mention it's very cool looking too. Great little amp! Just in.......Pics soon to come! Vintage amps are fragile, many dealers will not even ship them any more. We do our best to super pack our amps for the journey ahead of course once the amp is out of our hands and in the hands of the shipper the liability responsibility shifts to the shipping carrier and this is why we super pack our amps and fully insure them so should the unlikely happen the amp is insured and the your fully covered should something negligible happen perusing a claim with the shipper is the responsibility of the buyer. .



---
1966 Fender Champ Original Black Face Amp .............Just in SWEET! SOLD OUT!



OUT! You know what this is... Here is a real nice USA Vintage Black Face Fender amp she's ALL TUBE and is hand wired point to point Leo Fenders work from long ago.... 47 years old and she sounds soooooo sweet just have a look she's ALL ORIGINAL folks great sounding amp and a piece OF US Fender History very cool. Electronics Circuit Number AA764 Speaker 4 Ohm 1×8″ Oxford 8EV Wattage 5 Watts Circuit Type All Tube, Single-Ended Tube Compliment 6V6GT (1) 12AX7 (2) 5Y3GT (1) Bias Cathode Bias Wiring Cloth-covered (1964-1970) Internal Construction Hand-wired on fiber board Power Cable Ungrounded 2-prong Accessories included its black vinyl cover. This is a great little amp! jvguitars@gmail.com.



---
1966 Supro THUNDERBOLT 6420 Amp this one is the Rare Black Tolex configuration ALL Original USAmade just 1 year like this RARE and sounds KILLER!



This is one of the RARE 1966 Supro Thunderbolt amps in Black tolex. This amplifier has a legendary status among guitarists worldwide. Driven much by the Jimmy Page connection and mystery surrounding the means to achieve the tone captured on the first two Led Zepplin albums. Jimi Hendrix was also known to us the Supro Thunderbolt amp from this time period. These great amps were made by the Chicago based contact manufacturing house Valco. Valco also made other consumer electronics goods along with their offering of instrument amplifiers. Valco made their own line of amplifiers as well as private labeled offerings for Wards/Airline, Gretsch, National, Oahu, Harmony, Penncrest and Supro. Introduced in late 1964, the Thunderbolt was intended as a bass amplifier for the Jazz player. As such, it was not a good design. The baffleboard was thin and allowed too much speaker movement softening the sound. The tube rectified model also suffered power supply sage which contributed to a lack of punch. As the music of the day was moving toward a more percussive bass sound, the Thunderbolt was panned by bass players. The Thunderbolt featured a simplistic two knob control layout, (one volume and one tone) two 12AX7'S and a pair of 6L6 output tubes. The 1964 and 1965 models were covered in the gray colored "Rhino Hide" materal shown on the example to the right. This covering was listed as "Midnight Blue Vinyl" in the advertising literature. These grey models are typically fitted with a 5U4 rectifier. In 1966, Supro introduced the black tolex-like covering along with other changes. Both the tube rectified and solid state models featured the sporty white stripe that went around the outside of the cabinet. Thunderbolts began shipping with a solid state (diode bridge) rectifier sometime in mid 1966. The solid state rectifier was likely added to reduce power supply sag and crispen up the amp. The move to a solid state rectifier was accompanied with changes to the baffle board design. These changes were added to address complaints from Bass players who never really liked the amp. The power transformers used in the tube rectified and solid state models are not interchangeable. The power transformer of the solid state rectified model cannot be used as a replacement for the vacuum rectified model. The solid state model transformer lacks the 5.0 Vac winding for the vacuum rectifier heater and the high voltage winding does not have a center tap. Both model types use the same output transformer. All S6420's were fitted with a 15" Jensen Special Design speaker. The speaker was driven by a pair of 6L6GB or 6L6GC power tubes in a cathode biased arrangement. The 5881 power tube can also be used. In late 1966 or early 1967 the S6420 model was discontinued. Pics soon to come stay tuned ask!.



---
1962 SUPRO Supreme 1600R amp runs 6973 same near identical to the 1624T , this example is VERY RARE and a killer sounding amp! ....SOLD OUT



SOLD OUT we are very proud to present to you a wonderful classic early 1962 ROCK amp with a great history the Valco made Supro Model 1600R "Supreme" electric guitar amplifier. This particular example is in excellent cosmetic condition, and was made to be the companion to the much more common Supro "Reverberation" separate reverb/amp unit with an identically facia aesthetic, aside from the smaller control panel situated near the left side of the handle on the top. In fact, this amp is incredibly rare,with a center located output access to the optional Supro Reverb unit when wanted and for every 100 Reverberation units built, only 1 1600R was made. Interestingly enough, this rare amp shares a schematic and tube lay-out nearly identical to that of a 1624T, which is widely considered to be one of the best-sounding Supro amp designs ever made. Whether you're looking for an amazing-sounding Jimmy Page-style Supro amp, or an über rare Valco-made specimen, this is certainly a very cool amp to seriously consider, so Speaker Date Code:(Jensen, early '62) This amp Tube compliment like the 1624 is : (1) 5Y3 rectifier tube, (2) 6973 power tubes, and (2) 12AX7 preamp tubes through a 1 x 10" Jensen C10R Special Design speaker. The power tubes are US and look to be original, (1) pre-amp tube, though the amp still retains the original Philco rectifier and one RCA pre-amp tube. The cosmetic condition of this amp is quite impressive, with no evidence of significant flaws or damage. There is really nothing to mention other than the white tube stripes having faded to a creamy brown color, although both of which are still very structurally intact and nice. The grill cloth is in perfect structural condition with a warm patina, and the tolex is in correspondingly excellent shape and patina. Of course this amp sounds incredible. It produces fantastic overdriven crunch which seems to compliment any guitar. This particular amp sounds great with both a Tele and a Les Paul. The original speaker (with original cone) is in perfect structural condition and does not seem to exhibit any signs of fatigue.This is the one to own folks.... I love its crunch when cranked and man does this amp take pedals well tooooooo much fun. any questions ask Joe: JVGuitars@gmail.com .



---
1960 SANO 30 Watt Hand Wired point to point all TUBE AMP 15 spkr Combo



Here we are very proud to present to you Is a classic USA made Tone Machine its the very well built 1960 SANO 30 Watt rms Stereophonic High Fidelity Amplifier With Tremolo frequency & gain controls, Volume control + Master Volume –Bass –Treble She has 2 channels 1-instrument, 2nd is a Stereophonic input This one has been thoroughly gone over and has a clean bill of health from " The Amp Lab " She.s in great "Ready to Record Tonight condition. This is our latest arrival fresh out of the Amp Lab's restoration shop with repair documentation. It just needed routine repair maintenance – cap replacement as needed and 2 6l6 power tubes replaced All of its original vintage USA tubes are still very good and replacement tubes we upgraded to are also US Genuine vintage correct Sylvania Black plate vintage 6L6 matched set , all other tubes are the originals! This example has the stylish vintage cabinetry art deco influenced curved lines and cool tolex and beautiful grill cloth all in amazing and beautiful genuine vintage condition its been kept in this condition Well protected in California weather since new in a HEAVY DUTY canvas cover it has done an excellent job of keeping it beautiful all these years…. Sano corp. is out of Irvington New Jersey was . Very well made even over built and was all hand wired point to point first class components of the era. Even the Cabinets were proudly overbuilt as if fine furniture to this day this 54 year old vintage US 30 watt Tube amp is solid as a rock…. Its good to go for another 54 years and it sounds absolutely amazing! I just got it back from my Tech and he just replaced a few caps and cleaned her contacts up a bit Change to my 2 black plate Sylvania 6L6's And she's quiet at idle and has good head room… It sort of reminded me of the TONE of my 65 SUPRO Thunderbolt … the thunderbolt is said to be 35 watts and the Sano is 30 watts but the Sano seems almost just as loud to me…. Now I have had at least 6 Thunderbolts over the years ( I still actually have one as a matter of fact ) but I think this Sano sounds Just as good as the Thunderbolt …. With more control of tone at the amp I may even give this SANO the edge. The Sano absolutely Kills with my Strat it sounds clean and articulate at lower range volumes and then you get great break up when dimed out you get a great Jimi tone and even SRV tone …. And the creamy gutsy Les Paul tones-are nothing short of Jimmy Page in your Face! This amp takes pedals great..I ran a TS808 & a delay pedal and played for hours…TOOOOO much Fun! The amp looks mid-sized its smaller than the Thunderbolt but its just more compact it's a killer Alnico 15" speaker inside that substantial cabinet and it projects quite nicely again pretty good volume for A 30 watt rating….. they I have read compare these with Ampeg's of the same era… also highly respected American classic tube amps I don't have an Ampeg from this era to compare it too so I cant say first hand…. But I can first hand compare it to what sounds very familiar to my ears and I have been into old Black faced Fenders I have the old Super Reverbs, a Vibroverb black face and Marshall Plexi, and they all have their own attributes for sure, Tone is hard to verbalize no doubt but this SANO is a winner in the Tone department and it has many amps beat in the cool vintage esthetics department…. Its RARE… when have you seen one exactly like this? OK you baby boomers may recognize the handle its the same as you may remember on your old ice box refrig and some stoves used these handles too in the 50's-60s... a little memorabilia for ya. This ole girl has been thoroughly gone over and has a clean bill of health from " The Amp Lab " She.s in great "Ready to Record Tonight condition. Damn good old amp you will not be disappointed in. any questions please ask Joe at jvguitars@gmail.com .



---
1966 Fender Super Reverb amp modified by Cesar Diaz for pro blues group touring 1980s well maintained and is a genuine REAL RELIC that KILLS! ...SOLD OUT!



Here we just SOLD OUT: a wonderful genuine vintage 1966 Black Faced SUPER Reverb amp. This amp as an interesting history besides the Cesar Diaz master gain mods done back in the early 1980's if you haven't heard of Cesar he was famously known to be Stevie Ray Vaughn's amp tech during this time frame. This amp had toured back in the 1980s with the professional Robert Cray group. It's toured and.been around the world and then some modded back in the 80s by amp guru Cesar Diaz and has been my main all round amp since I acquired it in 1995. It's something special as it has the heavenly classic tone with an edge it has the great England made Celestian Speakers in a 2 -12" configuration that changes the voice in a way and it truly sounds so great like this I never given a thought to put this back to its original 4-10 speaker config I have a couple other BF Supers with the std config and I really love this Diaz amp. It does the smaller venues great with that master volume you can really dial in your tone at lower volumes very nicely. I used it at home to it can do the Princeton Reverb sound at lower volumes pretty well and was quite nice for recording as well. This has been my amp for the past 20 years I hate to see her go but I have not played it that much at all the past several years it's just collecting dust her and that's a shame so it's time to let her go to some pro that wants this awesome cool blues machine. It's overall condition is pretty darn good it's sounding good right now but it honestly has been sitting unused and has collected a bit of dust so electronics could use a bit of cleaning I just ran her for an hour early she starts right up and is pretty quiet but when turning pots I get some. Low volume scratchy sounds then it settles down when not touching the knobs I turned the knows vigorously back and forth and that quieted it down and that's a clear sign of needing deox type of pot cleaning probably could use a tune up but it's tubes are good it's sounding good and strong and awesome and reverb is lush as can be. It's in very good shape overall. Not new or mint of course this amp is 49 years old and by the sound of it good to go another 49 with proper maintainable and care. Woodwork is very solid and 100% tolex is 8/10 pretty darn good for a 49 year old with a history. I was just luck and at the right place at the right time when acquired this amp from a family member back in 1995 outside of another music store that low balled the seller I gave him what he wanted and never regretted it. Neither will you it's a very cool amp and she's also EZ on the eyes! contact Joe to buy this amp: Jvguitars@gmail.com.



---
1968 Fender Vintage Deluxe Reverb Amp AB763 Real Vintage Wow! Drip edge .............



Talk about RARE they only made them like this back in the day for 2 years.... THIS is NOT a Reissue amp this is a VINTAGE Original from 1969 she's an Oldie but goodie here she is folks the real deal one of the if not THE most revered vintage Deluxe Reverbs of all time... This is my favorite era Fender amps they are the exact same circuit as the previous 63-67 Black face which is AB763 The 22-watt 1968 Fender Deluxe Reverb amp is the perfect accompaniment for rock, country or blues players who want a moderately powered amp they can crank up at the gig or in the studio. The full, snappy guitar tones heard on many famous recordings from Memphis to Abbey Road to Clapton and many others were made using a vintage = Deluxe Reverb™ amp. In fact its one of Nashville busiest session amps of all time for good reason that are Soooooooo SWEET It is rated at just 22 watts or so (with two 6V6 power tubes), interestingly the overall circuitry other amp is virtually the same as the Vibrolux Reverb. It has two channels, which drive a single 12" speaker. The unique features include include dual 6V6 output tubes, one 5AR4 rectifier tube, four 12AX7 preamp tubes, two 12AT7 tubes, one 12" speaker, dual channels (normal and vibrato), tube-driven Fender® reverb, tube vibrato, two-button footswitch for reverb and vibrato on-off, black textured vinyl covering and silver grille cloth. You can pay $4500-5000 now days for a correct 1964 Deluxe Reverb and this amp is the same amp exactly AB763 Circuit with the very cool Drip edge time stamp of prime time Hippy Era 1968 - 1969 check this amp out seriously one of the finest amps ever made in very good original condition general maintenance Just in!........more pics soon to come.



---
1969 Fender Princeton Reverb Amp Genuine Vintage all original ...outstanding sounds AMAZING ! ....



Reverb MY FEED BLOG SELL SIGN UP LOG IN Search for gear Fender Princeton Reverb AA764 1969 image Sorry, this Fender Princeton Reverb AA764 listing has sold. Maybe you'd like one of these: Fender Dumble Bassman mod 1971 Silverface image Fender Dumble Bassman mod 1971 Silverface $1,990 Fender Drip Edge Vibrolux Reverb 1969 Silverface image Fender Drip Edge Vibrolux Reverb 1969 Silverface $2,299 Vintage 1968 Fender Amplifier Owner's Manual, Warranty Card! Twin, Deluxe Reverb, Showman! image Vintage 1968 Fender Amplifier Owner's Manual, Warranty Card! Twin, Deluxe Reverb, Showman! $149.99 Fender Vibrosonic 1978 Silverface Amplifier image Fender Vibrosonic 1978 Silverface Amplifier $1,350 1976 Fender Champ Amplifier Silverface Blackface Spec image 1976 Fender Champ Amplifier Silverface Blackface Spec $599 Fender Twin Reverb 1969/70 Silverface image Fender Twin Reverb 1969/70 Silverface $1,299.99 Fender Princeton Reverb AA764 1969 Listed about 1 month ago by More Music Condition: Good 263 Views Sold! Description Shop Policies Fender Princeton Reverb 1969, Model AA746 Blackline, Dripedge. The Princeton Reverb is the smallest of the Silverface Fender amp with both tremolo and reverb. With a 10 inch speaker run by a 12-15W dual 6V6 amp, This model is the original prefered AA764 pre-CBS circuitry exactly the same as some of those $ 4,500 Black faced amps you may have seen out there today .....it delivers a true "American" Fender tone with a sweet punchy, responsive lows together with chimey highs. When it is cranked it tends to sound a bit "browner" than the bigger two-channel amps, meaning more breakup in the lower frequencies and mid-focused tone. A true collectors must and a players must have dream. These are the originals the best! She has its Original speaker. Original trem/rev foot switch. Power cord has been replaced with 3-prong cord. Product Specs Built in 1969 Condition:VERY Good Vintage Amazing sounding Rich and pur lush Vintage Fender Tone machine ready to serve .



---
1977 FENDER Deluxe Reverb Amp in top playsres condition ALL Original and comes with foot switches and cover $OLD OUT!



SOLD OUT: Hey Folks this is one greatest sounding real vintage 70's Deluxe Reverb Amp surely is one of Fenders BEST and all time GREATEST SOUNDING AMPS ever produced and this late 1970s 1977 version is no different with its ALL TUBE design all point to point wireing makes these a great find for the classic 60s Fender sound and this baby has it. Very good+++ Original condition pretty quiet at idle and clean sounding and classic break up and fenders llush Reverb will not disappoint no monkey business here build like a tank too! More about this example soon but here is a summery of the history of this great Vintage Fender Tube Amp... read on Silverface Deluxe Reverb Front Schematic(s) deluxe_reverb_boost.pdf Brand: Fender Era: Silverface Line: Deluxe Configuration: Combo Production: 1968, 1969, 1970, 1971, 1972, 1973, 1974, 1975, 1976, 1977, 1978, 1979, 1980, 1981, 1982 5 Model/Circuit Number: Years of Production: 1968 – 1982 Era: Silverface Configuration: Combo Controls: Silver, forward facing w/ blue labels Knobs: Black skirted w/ chrome center, numbered 1 – 10 Faceplate: Front: Normal: In, In, Vol, Treb, Bass – Vibrato: In, In, Vol, Treb, Bass, Rev, Speed, Intensity – Pilot Lamp Rear: AC Outlet, Ground Sw, Fuse, Power Sw, Standby Sw, Speaker, Ex. Speaker, Vibrato Sw, Reverb Sw, Reverb Out, Reverb In Cabinet: Dimensions: 17″ x 24½" x 9½" Hardware: Medium Chassis Straps 4 5/8″ Handle: Black Strap Feet: Glides Corners: Corner Protectors Tolex/Black / original Grill Cloth: Original Vintage Fender Logo: Grille mounted, raised, chrome & black script Weight: about 40 lbs. Speaker: Original As Seen Also includes: Killer WGS 12" 65 watt ET-65 ceramic rated as one of the best sounding speakers for this amp yes as good or better than the Webber Size: 1 x 12 Impedance: 8 ohms Effects: Reverb, Tremolo Watts: 22 watts Tubes: Pre amp: 4 x 7025, 2x 12AT7 Power: 2 x 6V6GT Bias: Fixed with Bias Pot Rectifier: 5U4GB (and sometimes GZ34/5AR4) Comments: The original speaker still sounds GREAT and sweet and responsive and is great for recording at lower volume up to about "3" on this amp is pretty loud and fine for living room and recording at lower volume but when pushed much above 3 it gets flabby and will distort more as you increase volume up so it will need a redone in its future but really still performing pretty good to this day but I have used this WGS speaker in it now for months and it just kills in this amp I love the PUSH PULL gain control on this amp it really sounds Great and allows to stress the tubs at lower volumes for in living room or office ,,, your going to want this feature if you want to crank this baby up with its big head room for a deluxe Reverb this is the speaker your going to keep in the amp... You get both with this purchase the original speaker and the WGS 12" ceramic speaker. The Original is currently in it as the WGS was used for another recording project with an old Supro and was put back into its original WGS box. Shipping will include both the amp and the WGS speaker. Your going to love this amp! Contact Joe to buy at: JVGuitars@gmail.com.



---
1966-67 Fender Pro Reverb Amp One of Fenders all time greatest SOUNDING amps ever AA165 circuit Old School point to point vintage tube amp ...SOLD OUT!



1967 Fender Pro Reverb amp These old Black faced AA165 Pro Reverb Amps are know as some of the greatest sounding amps Leo Fender ever came up with and that's saying a lot. This example comes with its original footswitch and its original cover which explains why it is super clean just a beautiful example of Fender 60's history. A California amp most all it's life and did recording work in studio by professional in the early 1990's it was put away and not circulated for over 20 years! Low miles here folks. Tube Chard code PB suggests likely 1966 production other components date to 1967 so its either late 1966 or earlier 1967. Vintage Guitar Price guide suggests price for this condition is $2700 , The cover is plus $200-250, original foots witch is plus $150-200 . This ampe is JVGuitars valued at $2996-3300. Here are the specs on her: Model/Circuit Number: AA165 Years of Production: 1965-1967 Era: Blackface Configuration: Combo Controls: Black, forward facing w/ white labels Knobs: Black skirted w/ chrome center, numbered 1 – 10 Black Faceplate Front: Normal: In, In, Bright Sw, Vol, Treb, Bass – Vibrato: In, In, Bright Sw, Vol, Treb, Bass, Reverb, Speed, Intensity – Pilot Lamp Rear: AC Outlet, Polarity Sw, Fuse (2A), Power Sw, Stby Sw, Speaker, Ex. Speaker, Vibrato Jack, Reverb Jack, Reverb Out, Reverb In Cabinet Dimensions: 19½" x 26½" x 9½" Hardware: Black strap handle, Large Chassis Straps 5 5/8", 16″ Tilt-Back Legs Handle: Black Strap Feet: Glides Corners: Chrome Corners with Lip Covering Material Tolex/Tweed: Black Tolex Grill Cloth: Black White Silver Logo: Grille mounted, raised, chrome & black script Weight: 53 lbs. (24 Kg) Speaker Size: 2 x 12 Impedance: 4 ohms Model: Jensen C12N or Oxford 12L6(For more info, check out the Jensen Replacement Speakers) Effects: Reverb, Tremolo ~Watts: 40 watts Tubes Pre amp: Normal: 7025 Vibrato: 7025, ½ 7025, Phase Inverter: 12AT7 (long tailed), Other: Reverb Driver: 12AT7 Reverb Recovery: ½ 7025 Tremolo: 12AX7 (photoresistor) Power: 2 x 6L6GC Bias: Fixed w/ bias adjustment pot. Rectifier: GZ34 / 5AR4 This is a fresh release from the JVGuitars vintage VAULT and is available any questions you can contact Joe at jvguitars.



---
1965 National Glenwood model 90 2-12 Combo All TUBE Amp with Spring Reverb ALL Original tube hand wired point to point classic mid 60's Valco made in USA WoW SOLD OUT!



Sorry this amp is SOLD OUT: JVGuitars is proud to present to you a GREAT Vintage mid 1960's Classic National Tube Amp. This beauty is the Glenwood model 90 amplifier. Supro was also one of Valco's amplifier brands you may have heard of. The Valco company also made amplifiers for several other brands such as Danelectro, Montgomery Ward's Airline, National and Harmony. Similar to the other Valco amplifiers the National's are know to be the top shelf build amongst the Supro and Gretsch so on other lines. Highly collectable today and are coveted for the excellent true classic sounding tube break up tone these amps possess these Great amps were used by so many of the great recording artists from the ROCK gods of the 1960's and 1970's threw to today's recording artists, This AMP is a great example of the Glenwood 90 amp is in really very good overall condition very minimal considering age of this vintage genuine point to point hand wired amplifier. Internally this amplifier is all original and in in absolute excellent shape previously owned by an AMP Tech and has been very nicely taken care of all these 52 years. It has its two original and great sounding Jensen C12ps 12" speakers with the original cones that are in superb shape! This amplifier is a truly great sounding amplifier that reminds me of a vintage Fender amp with a nice sounding TUBE spring reverb and yet uniquely Valco era crunch that is sooooo…. KILLER!!! National Glenwood Model 90 Made in the mid 1960's this has 2-12" C-12-PS speakers, 2-6L6's, 5U4, 12AU7, 3-6EU7's and 12AX7. Two channels, tremolo and reverb and a 3-way switch for hi-bass, lo-bass and guitar for each channel's inputs. Another great sounding scarce amp and a very fine for clean Jazzy tones to country and great "bluesy" amp to play. Features a very nice transformer driven large pan reverb, rich deep tremolo these are known for, and a SWEET SOPT 25-30 watts of output – gutsy - great amp for medium sized clubs and this amp loves pedals to just dial in your sound, She's well suited for a variety of styles of music. Very good tone response and again that wonderful sweet spring reverb – just a fine all around vintage old school hand wired amp. And is soooo easy on the Eyes too just beautiful... Check this baby out! ask Joe at JVGuitars@gmail.com . .



---
---
80s Fender Princeton Reverb II Blackface RIVERA era Excellent Vintage Point to Point made in USA just in folks ! SOLD OUT



SOLD OUT: 1984 Fender Princeton Reverb II amp. This is the RARE 22 watts Black face Princeton Reverb This beauty is ALL point to point Hand Wired by RIVERA. THIS is a Rare 1 owner California super clean amp. This is the last ot the true hand wired amps for Fender until the recent "custom shop" lines. Service history = recent clean bill of health superior sounding like a vintage Deluxe Reverb and then it can snarl like a Mesa Boogie beast as well WoW the ultimate recording amp it does it all FOLKS highly capible of classic Fender vintage tones as well as modern and does them both quite well. The amp runs ABSOLUTELY quiet at idle and its volume seems like its more than 22 watts.. just one of the greatest amps FENDER USA ever produced here in California. This one has been babied in a home studio with Low miles as they say all these years and has been serviced a year ago and is in perfect vintage used condition. Cosmetics also excellent... They just don't get any better than this baby she is 100% ready to Tour or Record tonight! some more info about the Rivera Era amps. Due to the steep decline in amplifier sales in the late '70s and early '80s, Fender restructured their amplifier design team in 1982 and decided to bring aboard a well known heavy hitter Paul Rivera—of Rivera Amplification fame—this elite team moved forward quickly in creating the II Series of great again Fender Amps, which were produced from 1982 until 1986. Often called "Rivera-era amps," this short run line included recognizable model names like the Princeton Reverb Showman, Deluxe Reverb, and Twin Reverb, as well as new models, like the Studio Lead, London Reverb, and Montreux. Each model sported its own unique features one or more modern upgrades, including master volume controls, channel switching, active tone controls,, among others. The featured here is one of the greats with its circuitry upgrades and is housed in a more traditional cabinetry with an obvious nod to the early days of Fender black faced amplifiers, Model/Circuit Number: 19329 Years of Production: 1982 – 1986 Era: Rivera Blackface Configuration: Combo Controls: Black, forward facing w/ white labels Knobs: Black skirted w/ chrome center, numbered 1 – 10 Faceplate Front: In, Vol (Pull for Lead), Treb (Pull for Bright), Mid (Pull for Boost), Bass, Reverb, Lead Level, Master Vol, Presense – Power Sw, Pilot Lamp Rear: Fuse (1A), Outlet (grounded, polarized), Ground Sw (A/Off/B), Speaker (1/4"), Line/Recording (1/4"), Pedal (1/4"), Pedal Red (1/4") Reverb Out (RCA), Reverb In (RCA), Hum Balance Cabinet Dimensions: 20 5/8" x 16 7/8" x 10 7/8" Hardware: Medium Chassis Straps 4 5/8", glides Handle: Black strap handle Feet: Glides Corners: Chrome Corners with Lip Covering Material Tolex/Tweed: Black Fender Tolex Grill Cloth: Black White Silver Logo: Grille mounted, raised, chrome & black script Weight: 32 lbs. Speaker Size: 1 x 12" Impedance: 8 ohms Model: Fender Blue Label(For more info, check out the Jensen Replacement Speakers) Effects: Reverb, Channel Switching ~Watts: 22 watts Tubes Pre amp: 3 x 7025 ; 1 x 12AT7 Power: 2 x 6V6GT Bias: Fixed Rectifier: Solid State Comments: Export models have a 1 1/2A fuse. Optional footswitch Fender p/n 017007 – 2 button (lead and reverb), 2 LED, ends in 2 TRS (stereo) 1/4″ jacks. Just in its here - pics soon to come stay tuned! To reserve this RARE amp contact Joe at: JVGuitars@gmail.com .



---
1992 Fender 59 Tweed Bassman RI 4-10 alnico speakers COMBO AMP built in USA Naturally aged True Relic Tube Amp



Here is an Amazing sounding amp and she's just broken in BETTER THAN NEW oldie but a goodie folks one of the greatest USA design and built amps ever! this design Is based on the late 1959 which is the same design borrowed by jim Marshall jtm-45 they went with the same circuit and a 2-12 speakers with their Bluesbreaker amp made most famous by Eric Clapton in the late 60's signature Beano sound with his Cherry Gibson es335td or Sg this is the lineage of this historically significant amp. Ultimate cool looking real worn in aged tweed this amp has the Mojo big time your really going to dig. It sounds just as good as she looks and don't worry she's broken in and is ready to rock! Specs: Fender '59 Bassman LTD 45-watt 4x10" Tube Combo Amp A Reissue of the the infamous '59 Bassman! Everyone knows the Fender Bassman is one of the most legendary guitar amps of all time. And with the '59 Bassman LTD, you'll think you've jumped into a time machine and snagged one right out of 1959 - and added a few minor tweaks for dependability and good measure. This vintage reissue is an all-tube 4 x 10" beauty that offers up 45 watts for your gigging and recording pleasure. It's got 2-6L6 output , and improved 12AX7 preamp tubes - all in the name of tone, tone, and more tone. The true Aged Vintage look you love is right here, courtesy of a serious playing history gigging and recording this one's genuine lacquered-tweed covering aged from time and play as well as it's time aged oxblood grille cloth this amp looks like the REAL DEAL. So we are proud to offer this killer old 90's USA 59' Tweed Bassman Reissue Amp Here at JVGuitars , we also have a killer Fender 1957 real Vintage Bassman 4-10 amp it's available for $7,995.00 if. You prefer however you can get a big chunk of that Mojo with the look and feel close to that here with this Fender 59' Bassman Reissue for a mere fraction of that pretty cool right! Fender '59 Bassman LTD 45-watt Guitar Amplifier Features at a Glance: 45-watt tube guitar amplifier 4 x 10" (Jensen P-10R) 2 channels - normal and bright - jumper across channels for the Beano tone! Chromed - silk screened control panel Solid finger-jointed pine cabinet 2/6L6-output tubes, improved 12AX7 preamp tubes, Standby switch Controls include presence, middle, bass, treble, volume (bright channel), and volume (normal channel) More info and better pics soon to come stay tuned! Contact Joe to buy this great classic fender 59 Bassman Relic amp: JVGuitars@gmail.com.



---