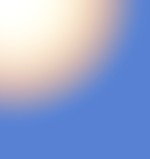 We ship worldwide !
1964 Pre CBS Fender Stratocaster $ 27,500



Here we have THE REAL DEAL! This is A Rare Custom Color "Sonic Blue". body with a sweet Brazilian Rosewood fretboard and the old clay dot position markers and is in very nice shape for being 40+ years old. This baby still has the Original Spaghetti logo intact and YES it still has its very nice Original GREEN GUARD and looks amazing on the blue body,no plastic back-tremolo cover plate on this one. The Original hardware is still there and is still working well, The orig Kluson tuners are here,all 3-staggered pole black bottomed yellow stamped original pickups are here and sounding better than ever, ..upon inspection just 2# pots were changed at that time and those reflect "1966" orig cts... Original Tone cap even the 3-way switch is still there, the old pat-pending saddles show some age rust but are still nice & the tremolo block is also its original. This guitar does come with its 1964 Vintage Hard Shell Case as well and is in prety nice shape too... This guitar is Rated "very good+ cond" and is at least a solid 8.5+ As this guitar does show some play wear, minimal dings ect...not all so visable in these pics and some checking, slight fade to color, some white prime show threw etc. ..This strat plays like butta with the greatest of ease and sounds just about as good as it gets. SORRY NO CREDIT CARDS OR PAYPAL ON THIS PIECE: Payments accepted are...WIRE BANK TRANSFER, CASHIERS CHECK, POSTAL MONEY ORDER.** Please do ask any and all questions needed to satisfy any thing you wish to know about this fine example. .



---
1967 Fender Telecaster $



A rare original: "natural ash" body lots of great Vintage checking vibe rare original tremolo model with NONE of the usual extra routing found on many tele's of this vintage. This baby really Plays & sounds awesome! This one comes with its ohsc Vintage White Guard... and or a 67 ...Tortoiseshell guard pictured is optionally available. This guitar Fender Tele plays like only a real good vintage tele can very impressive ...its fast & has a biting and deeply gutsy twang! ...and ahhh just look at it...its simply gorgeous This is one of our favorites! Its been and will continue to be a great investment and truly is a joy and wonder to play...These Great mid 60's Fenders are climbing in value every year and have never gone down...Own your genuine piece of Vintage Fender History before these reach $10,000 and they soon will.... .



---
---
1957 USA Fender Stratocaster Sunburst Vintage Reissue SOLD OUT



SOLD OUT - All the best! This is a Faithful USA Fender Reissue of a 1957 Vintage Stratocaster! When I say all the best I mean great resonant and nicely figured and well chosen wood's. The Alder 2 piece body is nicely gain matched with the classic accurate contour of the 1957 with its perfect sunburst in Ole School Nitrocellulose Lacquer and that single-ply guard its very realistic to a real 57. This one has a beautiful choice nicely figured Maple "B" sized neck with a C-shaped profile with black position fret markers. 100% original and made here in the good old US of A. Fender factory V-model ( Vintage series ) Finish = Ole school Fender thin coat nitrocellulose Lacquer gorgeous Classic Sunburst. Plays wonderfully really like butta, good frets 90%, Tone? Ya! = Gutsy this thing sounds realistic vintage classic bell tone, compares very nicely to a late 50's early 60's Old vintage strat +++...its nice and is 100% original... This guitar comes with its original Hard Shell Fender Vintage Tweed Case... All Round in darn near mint condition to at least a solid 9+/out of 10..just a few very minor minute nicks I think they can polish out with this nitro most likely I'll leave that to the next owner...that it! **This guitar Looks Like the real deal under the bed find & when you have this one in your hands & hear this strong classic strats toone it will bring a grin to your face that will last for hours you will not want to put it down ...This is a players strat and has excellent touch response from steady chunky rhythm to soloing runs ...I can't fall in love & keep them all so this one is up for your serious consideration.. it WEIGHS IN AT 8.2 lbs PLATE SERIAL # V0767** .



---
1958 Korina flying V replica 50+ year Old groth Limba Hand built guitar SOLD



We are very pleased to present this cool one of a kind find its from a Collector of Korina V guitars built in the late 80's. Premium Old growth African Limba " KORINA " 100% 50 year old old-stock Vintage wood. ...And the best V around for a REAL Custom Hand Built ALL_Vintage Korina V 1958 Style Replica. We have just the this one in stock now and the white guard Relic one has sold THESE ARE VERY RARE!!!. This example is 100% CUSTOM HAND BUILT REPLICA Using "50 YEAR OLD" GORGEOUS NATURAL OLD-STOCK GENUINE SOLID KORINA WOOD BODY & NECK. BUILT BY A FORMER GIBSON EMPLOYEE LUTHIER GUITAR BUILDER. HAND CRAFTED true to the actual 1958 Korina V blue prints and along side of the luthiers own Genuine 1958 Korina V each one is unique no 2 are exactly the same. Built to standards-specs from His 1958 V.. This example is 100% NITRO-CELLULOSE LACQUER FINISHED just as the finishing was done on the originals! This guitar's finish lacquer has nicely aged now to a golden amber which adds to its vintage vibe. This one is the closest thing I have ever seen to the real thing. This one Came to us with a 1958 Style Gibson LOGO installed.. This is not a Gibson made 58 flying V guitar with a price tag of $$$$$$$$. This guitar has been Pro set up to perfection. This Korina V is an unbelievable ROCK MACHINE's!!!!! Action is effortless and the tone is the absolute BEST, you like me will not want to put this baby down. This guitar IS NOT A Gibson or a REAL 1958 GIBSON or A GIBSON HISTORIC REISSUE! That being said just have a look...set neck construction and its 58 CORRECT NECK JOINT please see pics of those details. PAF Humbuckers by. All Gold Hardware. This V realy does look just like the $ 55,000 real deal. The Gibson Historic Reissue from the Blue Book for guitars 4th edition page #405 (older book of about 4 years now ) lists Manufacturers list price at $10,199.00 for a Historic reissue...and they can be found for about 50% of that. excl+++condition New pic of this Black guard is here! ** place your order now for a 100% correct USA luthier hand built using 50 year old Korina wood.... this choice old stock Korina wood is about to run out, Look at the recent Historic Gibson's being sold...the wood is not nearly as nicely figured or Birdseye or as interesting as this Vintage Old stock Korina... once this one is gone...thats it. Price seen here is for the guitar seen in the pics only. A good used Std Brown Gibson Flying V HSC is from $99-155 depending on availability currently in stock. Note the elusive and rarely even seen Historic 1958 V CASE ... Our's has a real 50's logo on it and is an This case was an available option with the V Guitar purchase only at $429.00...sorry this case was sold: Just like the Originals came with...a real nice touch! SOLD! .



---
90s Gibson Les Paul Flame-Top



Here we have a VERY COOL Gibson Les Paul that looks JUST LIKE a Gibson Heritage 80 Elite 59 BURST or an Authentic 58 burst just AWESOME+++WoW Just have a look at that top....DEEP AUTHENTIC looking dark cherry burst top with all Natural AA Mahogany Nitro finished Body & Neck...upgraded to Gibson's genuine vintage "BURSTBUCKERS" paf humbucking pickups for TRUE VINTAGE TONE available at your finger tips....This is a custom order guitar and it is a TONE CHAMBERED Mahogany BODY and is much lighter than a stock Les Paul Standard about 7.75 LBS...100% of the Gibson Les Paul FEEL AND SOUND without all the weight...You Pros who gig all night or you folks that have a trick back or anyone who just wants a REAL NICE Gibson Les Paul without all the unnessasary weight well this may just be the guitar you are looking for! This guitar has THE TONE!..I gave this baby a romp on our Marshall and this Baby is BADDDDDD....This is a custom order guitar and it has an Ebony Fretboard just like the first Gibson 59 Reissues...The Heritage Standard 80 Elite w/the Standard MOP Trapazoid fretmarkers..unlike the "LP classic model" les paul w/GREENTEETH" inlay this one has just the Classic MOP inlay and on the ebony fretboard and it looks very Elegant.This guitar has been professionally set up and is in Excellent Condition and is JVG Rated a solid 9 a Hard Shell Case atis optionally available. A HAND BUILT GIBSON Les Paul lite CUSTOM ORDER guitar under $1500.00 PICTURES TO COME SOON.... if interested NOW ask.. Thanks .



---
1999 Gibson Les Paul Classic PP Flame top WoW! 58 Authentic style...$SOLD



WoW!! Picture's simply can not do this guitar justice. This Guitar is in Absolutely Gorgeous and its Condition is rated as close to MINT as I have ever seen! No Dents, No Scratches . This one is Loaded with Classic Gibson 500 T pickups 496 R. Upgraded most plastic guard & selector switch plate & pickup rings & togle switch tip, Truss Cover, and Knobs to historic reissue's....Note the back of headstock is NOT impressed/stamped made in USA or modern serial number stamped into wood but IS truly "OLD-SCHOOL" INK-stamped " 9 2029" just like the R-9's or the original 1959 Pauls!...Nice touch especially if you want to recreate a vintage Flame top 58 or 59 this Guitar has it all! Extremly DEEP 3-D it looks like its a 1/2" deep while looking at it from above wow unbelievable this is one of THE BEST wide ribbon top to bottom left to right full on heavy 3-D flame tops bar non! better than most R-8's & even R-9's out there compare for yourself. Its true that 1999 was a steller year for Gibson recreating the Vintage Vibe again and this Killer Paul is an example of that period and is again like MINT....If your really looking for one of the great one's..."you just found it" This baby comes with its original Brown w/ cape Gibson Factory Hard Shell Case. You will not be disappointed with this great guitar it plays fantastically w/ its 59' neck shape & profile & angle...the Trapezoid inlays are nicely aged to perfection and the sound is very soulful & gutsy as you would expect a 58 or 59 to sound classic Gibson. This is the one! .



---
---
---
1974 Univox Les Paul Jr. TV Special Vintage Quality Japanese RARE...SOLD



THIS ON HAS SOLD to the famous blues Artis Junior Watson: Here we have a near 40 year old Vintage very realistic law suite type Univox Les Paul TV Special....Correct all Mahogany Body and set neck construction. The 2 Vintage p-90's sound strong and get the classic Killer Mississippi Queen tone. This is a Relic guitar and the condition is very good with a real vintage vibe relic style slightly beat and color has also aged with patina. 100% ready to Rock = update this example has sold... if looking for a Vintage Japanese Guitar Les Paul Junior type let me know..I have others Thanks for looking. .



---
82 ESP 61 Vintage Ash Sunburst Stratocaster w/Orig Tweed HSC...SOLD OUT



SOLD OUT: Just in purchased from a Collector a RARE Vintage ESP Stratocaster and is a pre "Law-Suit" model not many of these arround. This beauty is 100% Custom Shop Quality and was Hand Crafted in Japan in the early 80's and looks like new WoW! This one has not seen any abuse ever its quite clean and its HUGE TONE is simply AMAZING! This Vintage Strat has been upgraded to the famous Australian custom made Kinmin HX Vintage Pickups and these Pickups sound Great!!! super clairity & gutts all at the same time.... HUGE S R V TONE and then some. Just Crank it up and your going for an exciting ride...This is a Professional grade strat in all aspects and it weighes in at a perfict Vintage strat weight of 7.4 lbs. Note in pictures the Vintage Tone Cap from a Genuine vintage 63 Strat for some realistic tone...pots look to be demarzio's...Also note on front of headstock a black dot...that is not on the guitar and is a glitch in the picture only. The Figuered Maple Neck is fairly meaty " V " SHAPED w/large frets for great bends..this one is a true pleasure to play...Tuners are Original and are Authentic looking Vintage Fender replicas very high quality originals and stays perfictly in tune...Neck is arrow straight...fit and finish is the best!...Also RARE Ever seen a case like this?...Its an accurate looking repro Vintage style Tweed hard shell case thats aged looking and is what looks to be a "fotofinish" very cool & looks good. This one Come's complete with its ash tray & termolo arm in the case. This guitar was already upgraded with the Kinnmin Pickups so we decided to go all the way with this accurate 61 replica so we added our own $165 Custom NITRO GREEN GUARD Replica and the Backing Shield as on the old early 60's strats as well as our $43.00 the Relic Back Plate just for realism. This guitar has a Genuine NOS Vintage Fender logo installed. It's apearence is as if it were a real early 60's Vintage strat Closet Classic and is very clean looking no major cracks or dings only very minor hard to see stuff. Rated : A+ Great Tone, Great Player, Looks soooooo good! solid #9+ this is a 20+ year old guitar that looks almost new WoW! Get this befor its gone. .



---
58 Flame Top Les Paul Burst Replica USA Custom Luthier Built....SOLD



SOLD: This is a rare Quattlebaum Custom hand-built 58 Les Paul style Guitar This guitar is handmade in Florida USA by Luthier Harry Quattelbaum. This guitar is G!B$@n accurate in construction and WoW!....look at that top....plays absolutely terrific with a great action, solid feel with Great Tone and Sustain.Vintage accurate neck inlay mother of pearl.I've owned many Gibson les Pauls,Tokais, Heritage, Robins, We also have a few extremly high end " Max" type custom built pauls w/ real PAF's - bumblebees etc and this guitar ranks up there with some of the best of the best I've ever played. The premium AAAA Highly figured curley flame Maple top with vintage tobacco tea-burst finish and the dark burst back is absolutely beautiful. Pickups are Gibsons (490T or 490R's). Overall the guitar is in excellent used condition, ......WoW! .



---
1997 Gibson Custom Art Historic DC Les Paul AAAA Flame Maple Top WoW! ...SOLD



This guitar is a 1997 High End Gibson Les Paul DC Pro ……from Gibson's Custom Art Historic division: The home not only of famous, faithful reissues but also of new High End models that bend the rules of Gibson tradition in exchange for a higher level of performance like this baby!. It's a direction that players appreciate, as evidenced by the success of the ES-336 over the past year. The lastest creation from Custom, Art, Historic, melds features from two classic Gibson's of the '50s into one new, true players' ax of today – This is the Les Paul DC Pro. The DC Pro brings the Les Paul Standard's time-tested combination of highly flamed AAAA Carved Maple Top and Mahogany Body together with the total neck access of the double-cutaway Les Paul Jr. Limiting controls to one volume/one tone/one three-way switch keeps the DC Pro efficient to use on stage. The tapered headstock design allows for straight string pull, ensuring that strings stay in tune in any gig situation. To further cater to the demands of discriminating players, this DC Pro is available with Amazing PAF vintage style humbuckers . Perhaps most importantly, the DC Pro's compound radius fingerboard provides a no-compromise solution to those who demand comport and playability all the way up the neck. Players will find a perfect "fit" for their left hand. "The ongoing evolution of the Gibson Les Paul guitar has reached a new benchmark with the introduction of the Les Paul DC Pro," said Tom Spaulding, Product Sales Coordinator for Gibson's Custom, Art, Historic Division. "With roots that reach back to the world famous Les Paul and Les Paul Junior, the DC Pro is loaded with modern features aimed at today's players. Gibson's original list price on this CS Model was $3995.00 . This cross-pollination of old and new features breathes new life into the fabled Les Paul family tree." Read on for a list of the Les Paul DC Pro's specifications: • Straight-pull headstock profile • Pearl inlaid Gibson logo • 24-fret neck • 24.75" scale or 25.5" scale • Compound radius ebony fingerboard w/pearl dot inlay • 1 11/16th" nut width • Mahogany neck • Double-cutaway mahogany body with AAA Flamed Maple top • Single cream binding • Nickel-plated hardware and Schaller mini tuning keys • 2 humbucking (496R and 500T) pickups • Tune-o-matic/stopbar • Master Volume/Master Tone • 3-way toggle • SOLD!.



---
58-9 Reissue Greco Les Paul RARE EXAMPLE EG1000 WoW!...SOLD



That's Right your eyes are not playing tricks on you....Its here and is in stock. Here we have the Very RARE GRECO MINT COLLECTION SERIES This example is a SUPER "HIGH END" Example from Greco one of the best Sounding & Playing Les Pauls with THE absolute best Top I have ever seen on any Greco or Tokai or Gibson Historic for that matter WOW!!! Unbelievably beautiful Color done just right! THIS ONE looks like it is straight out of the Beauty of the burst book...With a super nice WIDE killer Curly Flame AAAA Maple Top. Made in Japan in the mid-late 80's This is an EG-1000 in the Rare Faded Cherry to Honey With an astounding Burst Top JUST LIKE THE Murphy aged R-9 HISTORICS WoW! This example was not a Japan export guitar this one was made for the Highest Quality minded and very picky Pro level Japanese Player back in the 1980's and was not made as a cheep knock off. The Manufacture Age of this Vintage Greco Les Paul is mid 1980's to late 80's and was CRAFTED in JAPAN. The Best Features available: The BODY: killer DEEP 3-D AAA+ Flame Maple Top / Solid high grade aged Mahogany. About The SET-Neck is a nice medium profile 1-11/16th at the nut & Finger Board rosewood is dark and looks to be Brazilian Rosewood: Straight 1 piece AAA Mahogany Neck. Vintage Dark Rosewood finger board-Rosewood has an actual Brazilian appearance and during this period was available and likely is Brazilian Rosewood. Really Nice Medium chunky neck.. KILLER 1950's correct Celluloid Trapezoid neck inlays like the Highest end Gibby Aged R-9 Historic's and the original 59's nice touch! This is a Very Authentic looking Les Paul: Fret Condition:Fret life 82.5+%. with No fret buzz.. About the Electronics: The Pickups are the Originals and are Highly praised and desirable Greco Vintage " DRY " PAF's Replica Humbuckers x2,standard 3 Way PU Selector, 2 Vol 2Tone. No Noise. Nice... From nice clean jazz style tones at lower volume to a Warm Woman Tone think early Clapton,Bloomfield, this one really dials in a great 70's Duane Allman tones ! This one is the best of the best and tons of fun. Nut width is : 1 11/16 " I have a case Rare CS 59 Reissue Gibson Lifton Brown Historic Case that well matches the quality of this guitar and is optional and is available at an additional cost....Ask! Or a good fitting sound used/80's possibly vintage generic case option of $85 .



---
Tokai Vintage Ric 325 Replica WoW!....



This RARE Tokai Vintage 60's 325 style , Mahogany solid body, electric guitar and has been customized with a genuine USA made Bigsby pro installed and a few other modifications & set up to ROCK . This Example has a Beautiful high gloss Cherry Sunburst finish that really shows of the grain of its Mahogany body see the pics WoW! This Guitar is a SET NECK, all chrome hardware, with 3 Tokai Authentic Vintage looking & Sounding Toaster Type pick-ups with a full rich Classic Ric Sound, Think Early John Lennon, Tom Petty, John Fogerty etc…This example has a full 24 inch scale neck, Rosewood Fingerboard, Dual volume and Tone controls plus Blend control same as the Originals, and 3 way selector switch. Comes with heavy padded gigbag as shown. Get that Super 60's RICKENBACKER sound and Styling at a Fraction of the Original's price. Better detailed pictures to come soon. email for more info .



---
1981 Gibson Les Paul Heritage 80 Standard Flame Top Pre Historic 1959 Reissue RARE



Here we have a Very Rare "NAMM SHOW PRESENTATION" This is a 1981 Gibson Les Paul Standard Heritage 80 Hand Built Example. This particular guitar was presented at the NAMM show by Gibson and was bought by the guitarist for the Kentucky Headhunters (unfortunately, no documentation of that can be provided). Nonetheless, These early 80's are known as the "PRE HISTORIC" 1959 Reissue guitars built by the best of the best Luthiers Gibson had to offer and This one is Amazing. Also rare because its one of the few in " FLAME MAPLE" with the meaty 58/9 AAA Mahogany Neck with a Brazilian Rosewood fretboard and with the Vintage correct Trapazoid MOP Inlays same as 50's Les Pauls used SEE THE PICS..most of these Heritage series guitars are Quilt tops I have had a few of those and they are nice too but this is a Very Nice Flame Top Example and is truly sure to please the true Player-Collector-Investor. This Guitar was presented to a famous celebrity musician who toured with this guitar and played it alot because it plays and SOUNDS AMAZING...this H-80 series has some early PAF recreations built by the now famous Tim Shaw who is known to be among the very best ever PAF recreations ever built bar non again we have had several all with Tim Buckers PAF's. This guitar gets THE TONE in Spades...RICH Harmonics jump off when attacked right its controllable and yet dangerous and when called for raw...It can do Bright real well too with the Bridge Pickup and The Neck Pickup has all the Deep Growl lows...you can ask for. This is a real true Relic naturally Aged looks like a Tom Murphy aged style with some Real Honest wear hear and there. No Fret Buzz or sound from the electronics its Absolutly Recording worthy. One of the nicest Pauls I have ever played it is set up to ROCK and NO funny business ..I may install NOS Vintage Sprague 50's Bumbel bee 22 x 400 Vintage Gibson Tone Caps for the heck of it if so add $175.00 not done yet.. this guitar sounds and plays unbelievable! Many of rock 'n' roll's classic albums were recorded with a 1959 Les Paul Standard (Allman Brothers, Led Zeppelin, etc). Hovland caps have been added to the tone pots (a standard upgrade for these guitars). In 1981, Gibson was still making their guitars in Kalamazoo, MI and this is a fine representation of their work. As you can see in the pictures, it has a BEAUTIFUL flamed maple top. It has some wear on the back, but that's to be expected from a touring guitarist's instrument. Fortunately, it also has the sound and playability that's to be expected from a touring guitarist's instrument! Comes with its Original hardshell case included. Please email me with any questions. .



---
85 Tokai 1968 Paisley Telecaster the most accurate production Paisley WoW!...SUPER Rare..& Clean!.. = ASK!



Here we have another RARE GREAT FIND this is the Highly Collectable Tokai Paisley Telecaster "Breezysound" Tokai's L-plate era Version and is one of the best ever re-creations of the Famous 1968 Paisley Telecaster. This fine example was manufactured in Japan in 1985 by Tokai Gakki in Japan. The body color and Paisley pattern is said to be exact and DEAD ON to the Original Fender Paisley Telecaster produced in Fullerton California by Leo Fender in 1968. This one is A REAL Collectors Dream! Yes this is the VERY RARE Tokai Paisley Tele... Tokai's version is so much more accurate in both Color and built to specs than the later 80's-90's and to date...released made in Japan Paisley teles versions from Fender Japan...This true Vintage Tele Plays so nicely it's action is so fast its really plays like a dream...runs just fly of the fretboard and the neck is a real nice Figured & Flamey AA Maple mid-sized and the frets are in very good - excellent-original ..The pickups and hardware are all original and they have a nice patina natural aged look....just like the real 69' The sound produced from this Tele is simply AWESOME+++::: The ash tray seen in the pictures is included as well as what apears to be the original hard shell case...at this price. This guitar has spent many of the years since 1981 in a private collection not circulated and not played very much and has been adult owned and cared for and is in excellent condition. Highly Collectable This baby ROCKS!...no disapointments here. Get her before she's gone. We brought this one in directly from Japan collection. The only disapointment is missing out on his rare collectable vintage Tokai. .



---
1973 Fender Telecaster Deluxe...SORRY SOLD! to a TOP Touring ROCK Band



Here we have SOLD! great playing & sounding Real Vintage 1973 USA Fender Telecsater Deluxe. This Tele Deluxe features 2 Original Vintage Seth Lover-designed known as "Wide Range" humbuckers with "Cunife" (Copper/Nickel/Ferrite) magnetised pole-pieces, each with an independent volume and tone control, and a 3-way toggle switch that activates the neck pickup in the up position, the bridge pickup in the down position, and both pickups in the middle position. This example is a "hard-tail" model with a fixed bridge,The volume/tone knobs used on the early Deluxes were very similar to those used on Fender's "Blackface" range of amplifiers, the Deluxe was only available with a maple neck. Electronically, the Tele Deluxe also resembles the Gibson Les Paul - they both have dual humbucking pickups, an upper-bout mounted 3-way pickup selector switch, and a volume/tone controller for each pickup. Players The last Several years have seen a large resurgence in popularity of the Telecaster Deluxe - notable players known to have used the Deluxe include: Thom Yorke (Radiohead) Lee Ranaldo (Sonic Youth) Scott "Spiral Stairs" Kannberg (Pavement/Preston School of Industry) Chris Martin (Coldplay) Alex Kapranos (Franz Ferdinand) Dave Grohl (Foo Fighters) Buddy Guy Jon Toogood (Shihad) Daniel Johns (Silverchair/The Dissociatives) Tex Perkins (The Cruel Sea) Darren Middleton (Powderfinger) Craig Ross (Lenny Kravitz) This guitar is ready to tour and has been professionally set up to ROCK!... This guitar also has its original hard shell case and is in prety good shape for its age, all latches still in tact and working see pics. This guitar is JVG condition rating of at least 8.5++ very good to excellent rating! It is a vintage piece and does have some light natural wear and its share of minor dings and the like but overall is still a gorgous vintage Telecaster Deluxe in above average very good-excellent condition. This guitar has wonderful playability and has vintage TONE! Get this one before she's gone. Thanks for looking .



---
1958 Korina Flying V REPLICA Luthier Hand Built from 50 yr Old Stock wood!!!...SOLD sorry but Check out our Vintage Tokai 58 V WoW!!! Another on the way! ask - order yours now!



This is an Amazing Replica and it was built the way they use to build these ...by hand! This fine example was built from 50+ year old aged stock NOS Solid Korina wood by a former G!b$@n Luthier built directly next to his own real 1958 V. Each because of being hand built are unique and slightly very from guitar to guitar maker to maker and have a real personality just as the originals do.This example as close as it gets to the real deal that I have ever seen. This one has an Old School Nitrocellulose Lacquer Finish and has been Relic-aged over the years with some relic and natural wear,including the dings, chips & checking associated with a well played 48 year old guitar all its plastic the old white guard and output jack cover even the screws are also realistic looking and have aged nicely as well, SEE the aged and checked headstock ...This one realy looks quite REAL Wow! It also has a Raised "G" Logo that is 50's correct style. See that great looking grain of this old Korina wood along with the nice deep Rosewood fretboard. The Historics do not have this nice of wood nor do they look like this one out of the box! The Humbucking pickups offer AMAZING sweet tones and that is due to the installation of REAL 50's Bumblebee tone caps installed for a true late 50's tone. This guitar is 100% READY TO ROCK! JVG Rated 8.5/10...Relic used & in very good-Excellent Conditon This is a rare find for us and we are luck to have just 2 available and when they are gone thats it. See the optional ane extremly rare NOS Hard shell case available for this one or the other 58V Replica only available with the purchase of one of these V's no discounts. .



---
1981 Les Paul Heritage Series Standard 80 Elite...WoW!...SOLD



Here we have an Ohooo so cool find its a 25+ year old Jimmy Page Relic looking REAL DEAL Players Gibson 59 Reissue This one was made in 1981 and is a Les Paul Heritage Series Standard 80 Elite. This is one of the earliest reissues by Gibson of the infamous 1959 Les Paul Standard this example is now some 25 years and is in the Vintage category in it's own right with its old vintage wood and real vibe & character that really only comes with real honest play over the years. Marked second. This is Gibson's upscale Elite model which differs from our other Standard 80 version in that this one has a premium quilted maple top with an ebony fret board. The color is a vintage aged sort of a faded cherry ice tea burst very Page like. This guitar comes with the famous Tim Shaw PAF' humbuckers that many folks say sound as good as the original PAF humbuckers... note pics do show some changed parts. This is one great playing and looking Les Paul with tons of vibe. The neck feels great, These PAF's sound just AWESOME and the looks ....WoW!.. soo cool, This Gibson Les Paul guitar is a ROCK Machine...these must be played get yours today@! sold as is all sales final... got questions? Please Email us... Thanks for looking Joe .



---
1982 Burny Firebird Japanese Crafted Exact Replica SUPER REAL SERIES....SOLD



Here it is WoW and its Ready to ROCK! THis is not a Gibson but a High Quality Vintage Japanese Replica Exact Copy...Now Real Vintage and is almost 25 of years ageing to perfection... This example is Premium Wood Super Real Series 100% early 80's Japanese Craftsmanship Vintage Firebird VII EXACT REPLICA this is in the peak years for Burny! Tour with this guitar Leave your $7500 Tom Murphy Aged Firebird at home... This one is All AA Choice Grade Mahogany body and AA Mahogany set neck. These are Great Sounding vintage correct pickups fully capable of some AWESOME Tones. Nice HQ Rich Dark Rosewood fretboard that looks to be Brazilian and is gorgous and also set the Rosewood off is with the Killer!!!..REAL DEAL aged Trapazoid inlays on this just have a look in my openion looks as good or better then the Gibby Historic's I have seen in person here locally...These are some of the best looking inlays I have seen period from any maker not the plain jane type even Gibson has used here and there these now have over the past 24 years truly aged to a sweet warm patina that really best with natural time passing-ageing ...This is the closest thing to the real deal at anywhere under $3000. This neck also has the correct vintage Banjo type tuners and completely nails the vibe. The vibrola works well on this type guitar and this totally ROCKs and is just a hole lotta fun to play. This one comes with 2 truss rod covers one Gibson and one Burny. In Vintage very good playing & looking condition...Questions email please @ gr8bids@sbcglobal.net Thanks for your interest! .



---
61 Strat JVG Old Wood Vintage Series Brazilian Rosewood + Clay dots aged ... $3,350



I have had this guitar arround in this configuration for well over 10 years as my take out personal vintage player. Old Parts make this guitar what it is AMAZING... a real sounding killer, some Old genuine Fender parts and some genine Old Tokai parts, this is a real natural relic , This is a Tremolo model with old school strat with Pat-Pending saddles and an old fender 60's Trem block. Its all over 35 years old or older. Electronics under the guard = Genuine vintage 60's parts = 3- Strat pickups + 3 - 66 pots & orig 66 tone cap, for real vintage fender tone custom made relic green guard, aged nickel parts, checked headstock, old looking vintage kluson style tuners all the best... Vintage Old School strat! Drop me an email .



---
TOKAI Talbo Blazing Fire! Japan Crafted Aircraft Aluminum Body just in WoW! ..$ SOLD



The Aluminum bodied Talbo by Tokai Gakki Crafted in Japan.. One of the most original unique and beautiful Japanese guitars available from Tokai Gakki. This is the famous TALBO Blazing Fire model guitars, an amazing example surely one of the best performing original design concept all "Aluminum bodied" guitars from one of the greatest Japanese Guitar builders Tokai Gakki of Japan. Its a pretty unique design all right sort of like a star ship they say in Japan if you look at it like I have with a John Lennon 325 in the same room you can see the similarity in the 2 and its also like a super strat with a fat PAF humbucker in the bridge... The sound it can produce is nothing short of amazing with respect to tonal quality and sustain these are considered very high end guitars in Japan and throughout the world very highly respected feared by some dare I say. The body is all 100% premium Aircraft Aluminum so that it has bright resonant clarity to its tone. Talbo`s known for its great natural sustain and is very Tokai - Strat like in tone many of you know what that is like yet it is also very unique unto it self, I wound say that it has a sort of Vintage Tokai stratocaster type sound with a Ric twist the Humbucker is gutsy and can get ZZ's pearly gates tones with harmonics and this monster tone machine is considered a strat / Junior players dream to play and hear. This is in great vintage condition = almost like New 9-9,5/10 wow clean!! I can not find any bad points to this guitar, BTW The aluminum price is rising up the price as you know, This Talbo price is also rocketing sky-high. The Great and powerful super Tokai strato Aluminum body Talbo a real players & collectors dream. More info & Pics soon to come.... Questions? Please ask Thank you for your interest Body: Aluminum Neck: Maple FingerBoard: Rosewood Nutwidth: 420mm Pegs: Original pegs Pickup: Original Pick ups Neck profile: Thin C Controler: 1V 2 T 5W Switch Frets type: Jumbo type Frets left: 90% Weight: 4.0kgs ***This one comes with its original hard shell case too! SOLD .



---
---
Austin Hatchet RARE Strat type SOLD



I had one of these myself in the late 80's it was black with 2 humbuckers and a neck like a Les Paul and brass parts and I LOVED IT it really rocked and I later sold it at a Guitar show in Marin to the Buffalo Brothers for $400 back then. Anyways I always like these Austin Hatchet guitar and when I came across this one I could not believe my eyes...The wood is outstanding AAA quality its a neck threw type design build with AAA Quality Mahogany with figured maple stripe threw the center it really looks beautiful to set that all off the fretboard is KILLER too it looks like Brazilian Rosewood. This guitar while it is set up like a Stratocaster with its 3 single coil strat pickups and 3 way switch tone wise this thing is a Strat threw and threw yet with its meaty neck it has a Les Paul feel to it and its the best of both worlds...Truly a joy to play and is a high quality guitar period. this guitar was made in the early 80's and is in very good to excellent condition JVG RATED at 9/10 WoW! Your going to love this rocker! .



---
77 Electra LES PAUL Violin Burst EMG loaded Upgrade made in Japan



Ohhhh Ya! Here we have for your serious consideration is real sweet find and a great deal....this is a Gorgeous Violin SunBurst finished Japanese High Quality Les Paul style guitar from the talented and highly skilled Luthiers at Matsumoku "ELECTRA" JAPAN this example was made back in 1977 WoW!...This is the Electra X350 MPC guitar, Serial # 18522 this 32 year old Vintage les Paul started out life as an X350 MPC guitar these were originally made with the capabilities to run Electra's MPC modules... forget about all that MPC business, thats has ALL been removed instead and NOW it has ALL been professionaly upgraded to PROFESSIONAL EMG specifications. Due to the EMG pickup upgrade the following modifications have been made to this guitar, Only two (2) knobs are now needed to function this guitar they are the knobs closest to the pickups/bridge/strings and they control: Knob #1:=Master Volume and, Knob #2:=Tone/EQ Pickup configuration is: EMG-85 = BRIDGE POSITION (Gold EMG logo) EMG-81 = NECK POSITION (Silver EMG logo) This SUPER EMG combination AMAZING for recording and is tried & true and is truly an amazing upgrade to this High Quality Les Paul guitar. This guitar is so close to the true vintage sound of the early Ole School Les Paul, that it's scary. But... it does have it's own voice. The neck is Sweet and versitle,great for jazzy style, its perfect! yet crank it and it will scream like Gary Moore's 57 Paul. The bridge can hurt you with it's crisp highs, and present mids, it too is really versital. (The sustain of this guitar is nothing short of a beast its INCREDIBLE!) Think early Santana! Through a Fender Deluxe Tube amp, Oh my...it's very warm, with a slight adjustment it becomes cutting, or bright, very ballsy blues & rock tones KILL really whatever you want and through a Digitech RP-3 we tested, it's all that, and a hole lot more!...This guitar has the correct 18 degree ofset to the neck headstock like a vintage Les Paul,this has the original Brass nut, frets are original in very good - excellent condition and have been recently dressed and are Gibson correct size the guitar plays very well all the way up the fretboard with good intonation, and stays in tune...Nicely aged Original Tuners & with gold hardware, The fretboard is particularly nice!!!.. with Premium dark Rosewood and is likely Brazilian Rosewood with top of the line abalony inlays to set this all off...All these apointments are a hugh upgrade price ticked at G!b$0n, This neck is a Nice & MEATY C shape profile and is thicker than most average Japanese Les Pauls.The body top is a Beautiful Premium Figured - Flame Maple with a masterfully applied Violin Finish and has aged to resemble a real 50's Les Paul with its natural ageing over the past 32 years and is a real vintage instrament in its own right. Body back is a nice 2-piece Mahogany. Bindings are really nice and are really beautiful tortishell = sweet! This guitar is JVG RATED in overall Very - good to excellent used vintage players condition a solid 8 /10...cosmetics top and front are prety clean and shows very well with minor dings or scuffs, the back of neck is prety clean, the body has many chips & dings that we have "touched up" using Gibson's correct color touch up pen "lacquer" to really make them blend and overall looks alot better now...ha its the back = don't worry its vintage and won't break the bank either...All and all this is one SUPER well built and Beautiful looking - sounding - playing Les Paul... This is for the intermediate to professional player you will be able to get amazing sounds from this player... Better pics soon to come. Any Questions? email us: gr8bids@comcast.net ELECTRA BRAND INFO: Electra guitars were imported from Japan by the Saint Louis Music (SLM) of Saint Louis, Missouri from 1971 to 1984 (most MPC models were made by Matsumoku of Matsumoku , Japan) . Matsumoku has made many popular guitar brands over the years including; Aria, Westbury, Westone, Epiphone, Vantage & Vox to name but a few. In the 70's young Peter Frampton was a very strong endorser of the Electra guitars along with notable Lesley West and other greats... these guitars are the real deal and are not toys... .



---
1983 - 85 Fender Paisley Telecaster Wow $OLD!



Original Fender 68 Paisley Reissue Telecaster some say these early 8o's Japanese Vintage Guitars are the best they made since 1968 period.. I have owned several Paisley Tele's over the years some 90's some Tokai 80's and this era the JV era is by far my favorite.. This one exibits pay wear associated with lots of wonderful play...The body has dings & checks & chips and tons of real players vintage vibe, see the neck how it has a well worn in comfortable playing neck and it surly has aged -ambered over the past 26+ years to a beautiful natural patina not found on most of the fake looking Relic work I see so much of passed off on the net these days...This is the real deal not a manufactured Relic but a real over time and earned by playing....this is one VINTAGE REAL PLAYERS PAISLEY TELE with tons of STAGE apeal, The body's paisley has also sustained the scars from bars & cigars and the like ...this baby really looks like the real deal...it to has now ambered with the past 25 years and is a vintage Tele players dream....Condition JVG Rated at 8.5 out of 10 = its All Original, frets very good still pleanty of life, Tuners work great,info & pics to come here is a link to alot of pictures of this guitar http://picasaweb.google.com/gr8bids/1985Fender68PaisleyTelecasterOrig?authkey=Gv1sRgCKjw87TFm6roIg#slideshow .



---
Tokai Love Rock LS CUSTOM SHOP VF HIGH END 59 Les Paul Standard Exotic SOLID Woods WoW!...



No way...I assure you this is not trick photography this is the real deal...Here we have what I believe to be the best Tokai Love Rock in the US at this time its also the best I have ever picked up and played Wow...and I have had dozens of Tokai Love Rocks over the years from early 1980's high end examples threw to today's latest Custom Shop HQ Tokai offerings. This example just NAILS!!! the Vintage 1959 Les Paul. Okay, all you High-End Tokai enthusiasts… here's the one you've been holding out for!!! This is a new guitar and was built in 2008 Tokai Love Rock Custom Shop LS-I VF 8974 Les Paul Guitar. This guitar has been seriously upgraded sonicly with a set of Motor City Black Belt vintage PAF replica Pickups, This baby is in 100% pristine condition! For those of you who know about the unbeatable quality of high-end Tokai instruments, you will need no explanation but for those of you who are tired of going through 10-15 Gibson Les Paul guitars, trying to find "THE ONE," here's where your journey can end the best of the best. I've played for over 38 years and have owned many guitars, for me the bulk of which have been Gibson USA and Custom Shop LPs and of course my Vintage 1965 Gibson es335. I'm not going to downgrade Gibson I love the good one's but you usually have to pay $4500-7500 to get one of them, they have made some marvelous guitars through their storied history, but I've had problems in the last few years with finding one that really "sings." I really like the looks and vibe of the R9 VOS guitars and the older R-9's & R-8's , but I was not interested in dropping $5,000 plus to get one this time round. Then I saw this one in a Custom Shop in Nagoya, Japan, and that was all it took. The look, the feel, the fit, the 59' vibe, the sound, the all nitrocellulose lacquer finish…so I spent $2,200 on this beauty and made one MAJOR upgrade to hand-wound, Motor City Black Belt Pickups ($320.00 upgrade). They were installed and wired by my guitar tech, who is the best in business, bar none. (The original Tokai MKII pickups were marginal at best not bad but sounded nothing like this! These Black Belts pickups are vintage PAF winds with bridge in the 8-9K range…the neck mid 7's. To learn more about these check http://www.motorcitypickups.com/products/blackbelt.htm Specs are as follows: · Exotic woods BODY: Top is AAAA Highly Flamed - Figured Eastern Maple top this is a real SOLID TOP and is not a thin veneer or photoflame, The High grade Mahogany Back – is solid, and is ONE-PIECE and is all 100% exotic African Mahogany · ENTIRE GUITAR FINISH: is ALL 100% Nitrocellulose instrument Lacquer and like glass · NECK JOINT: IS correct 1959 spec = Long-Tenon Deep Joint · NECK: One-piece African Mahogany vintage correct frets with perfectly detailed fret edge binding with a glass like feel, inlays are celluloid and correct old school and are aged like a high end Gibson CS Tom Murphy R-9 aged Replica.. · FINGERBOARD: is Exotic dark Rosewood and it looks like its Brazilian Rosewood with that grain seen on the Old Gibson's · RADIUS: Similar to VOS '59 Reissue,it has some girth, but probably not as much as a '58 Reissue. · SCALE: 24.75" · NUT: Bone (43.0 mm – 1.69") · NECK INLAY: Old school aged Amber Celluloid Trapezoid · PAF HUMBUCKING PICKUPS: Motor City Black Belt $320 total upgrade · CONTROLS: 2-Vol, 2-Tone, CTS Pots, 3-Way Switchcraft Toggle · BRIDGE: HLS-VB & HLS-VT Aluminum Stop Tailpiece feather weight · TUNERS: Gotoh SD90-SL · WEIGHT: 9 lbs, 11 oz. · Genuine Gibson Switchwasher ($10) · CASE: Optional & Available The tone of this guitar is exquisite… both clean and over-driven and will not disappoint. The guitar is as new and in mint condition, with maybe a total of an hour of play time…. no nicks, dings, scratches, checks, cracks, buckle-rash…heck, you'll be hard-pressed to find any finger-prints on it, for that matter! JVG RATED 100% !!! Guitar $2200, shipping from Japan Custom Shop $150, $320+ in upgrades, I also added a Historic Trussrod cover and will make this purchase complete with an optional RARE original Tokai 59 Reissue Hard Shell case a $300 value case is older in excellent condition...see pics Any questions feel free to ask up... email us gr8bids@comcast.net Ready to buy call 408-375-1364 Thank you for your interest Joe SOLD! .



---
84 Tokai Goldstar Sound 1964 Stratocaster Custom Color Sonic Blue Lacquer SOOO RARE! $OLD



Just in..Sorry already sold..this beautiful rare vintage Tokai 64 Strat, we had a another one similar to to this 6+ years ago and have only seen 2 others these are hard to find gems. This one is a very high end vintage 25 year old Crafted in Japan faithful Replica of the 1964 stratocaster for which we have 2 real 64's to compare it to..Dammmmm.. they nailed it better than any US reissue I ever saw..the sound of the original Tokai "E" stamped gray bottomed staggered - pole Pickups just are the best of the best..I love these old Tokai's and so will you, This one seems to be a Poly finished neck on a nitrocellulose lacquer finished body..the body looks so real I put one of our relic guards ( a $175 value ) on it to complete the vibe...the undercoat is white just like leo's 64 with and sports THE classic Sonic Blue nitro top coat that has now aged to perfection over that past 25+ years.. this piece is a highly collectible RARE & sought after L-SERIES Tokai again faithful to Leo's original...This guitar has a nice C shaped meaty neck just like our real Fender 64 with Brazilian Rosewood fretboard , Tuners are high quality too must see pics its an awesome example of a great playing strat ...the pickups are soulful! More info & picks soon to come... got questions? email gr8bids@comcast.net want to put on hold & reserve for you? email us Thanks for looking! Joe .



---
83 El Degas Ibanez made 72 Stratocaster Reissue Made in Japan DiMarzio WoW Nice! $539.00



Well built Vintage Reissue of the 1972 Stratocaster ...This baby was High Quality made in the Ibanez Factory in Japan, solid quality construction built just like Leo's original Fenders were, this one has very high quality vintage DiMarzio's wow...it sounds incredible period correct 1970's tone this is the real deal and is as nice as the Custom Shop guitars we have had over the years WHAT A FIND.... with the name ElDegas like smuckers it has to be good!... This was logoed to throw off the law suits at the time Ibanez had many guitasr built and was continuing to sell them with several other name brands on the headstock but the guitars were made in the Ibanez factory under strict quality control. This is one of the great one's... not all are created equal its hit & miss sometimes but this is one I hand picked and was amazed with a real diamond... Try it you'll love it! .



---
1969 Fender Stratocaster ( JVG-Tribute 69 ) Classic Wow.. $1759



Here we are very proud to present this SUPER REALISTIC unique and special Fender Stratocaster its an original Genuine Fender product a very high quality Japanese Custom Shop grade Fender JV Stratocaster from late late 80's to early 90's I have had this one over 10 years on ice and out of circulation waiting for the right moment, project and time.. well the time is now. This a JVG SUPER realistic 69' strat In our own JVG Custom Shop this guitar has undergone a complete NOS - Classic vintage transformation to vintage specifications both cosmetically and sonically... The neck is one of the main reasons I bought this guitar in the first place WoW what a feel & vibe but we did not stop there with this project in mind I saw it and new it would be worth all the work with its gorgeously flamed headstock it looks like my real 69 in that respect, we re-fined neck - only & aged -tinted and applied Real & correct 69' Fender Stratocaster logo in the restoration process please see pics ,a correct profile med- slim taper neck @ nut ..., the Kluson style vintage tuners are custom shop level Japanese tuners...and are as good as the best. The frets are vintage correct size and very good with only minimal play wear..90-95%. The body is all ASH and is a really beautifully grained piece with its SSS routs original in its own right with the perfect sunburst I really love this Strat and I'm sure you will too. The guard is our own creation it our 69' Repro guard Realsitic NOS w/ "Pearl Back" as is all plastic parts are also appropriately aged clones..the Electronics Sonic Upgrade includes the pots are US CTS..250K the tone cap is an original real vintage new old stock cap, vintage wire used, the pickups configuration is 1969 Custom Shop Custom "Ibarra" wound for us...in 1999 for this project. The bridge 'TONE BLOCK" for the tremolo unit is Ols School strat all the way...heavy upgrade in tone its solid vintage inertia alloy type same as old strats and is a huge part of my real 69's strat's tone source....this combination is amazing and helps to recreate authentic vintage realistic tone matched to our real 1969 Fender Vintage Stratocaster its as close as you get with out shelling out $6-16k for a real one... or $4,990 for a CS from fender at this level. This strato is a JVG Super Realistic Custom Recreation 69' tribute and this one will put a huge grin on your face. Its current configuration and cosmetic NOS status is as seen in the pics ... body looks like glass at this point its clean NOS....however if wanted further relicing ( special order allow 2-3 weeks) to taste is available to order give up to 3 weeks, less in most cases for that service. Pics soon to be uploaded check back soon or email us: gr8bids@comcast.net To see many more pictures of this Strat copy and paste this link: http://picasaweb.google.com/gr8bids/JVGCustomShp69StratSunburst?authkey=Gv1sRgCLuciK-IhJCSswE#slideshow/5525908676590366402 .



---
Ibanez Vintage 1977 Sunburst Double Neck High Quality Japanese Vintage ..SOLD



Here we have another fine Vintage Ibanez Electric Guitar this is a 1977 Ibanez Rare High Quality Japanese Double Neck. This is from the era when some of the finest Japanese guitars were built and this is one. This one has the beautiful grade rosewood that is likely Brazilian Rosewood please have a look at the fretboard closely to make your own determination. Its a great sounding player with very nice action on both necks and is very EZ to play in either 12 string or 6 string mode. Both necks are a comfortable medium - thin profile and are 1-11/16th" at the nut in width. The 12 sounds Amazing and full it really is a great sounding electric 12 string. The 6 string side means business with a biting gutsy Les Paul sound available from the vintage Japanese PAF Replica pickups. This guitar is quite versatile with so many sounds & tones available a real asset to live performances. The beautiful classic Sunburst is overall well looking good have a look at the pics the guitar has been played professionally and has it share of dings and such but overall looks good. Minimal Gibson color correct color match brush tip pen pro touch up's have been done to make her look beautiful once again. This guitar is JVG RATED at a solid 8/10 very good condition and this guitar no structural damage or physical or electrical issues what so ever. All looks original with the exception of a gold neck plate with a number etched into it. I believe the tuners may have been upgraded which are excellent quality. This one is a very solid performer you will be glad to have in your arsenal. Get her now before she's gone! SOLD! .



---
1983 Fender " JV " 52 Telecaster Black Guard Relic wow...



Just in what a cool 52 Telecaster this baby is...Made in Japan in 1983 picks & info soon to come.. This example is the highly sought after JV Fender..With a lot of Relic wear looks like a real 50's...neck & frets are excellent and the electronics are amazing... with great 1950's tone. These are the finest of the Japanese Old Teles... Blond w/ Black guard..Smokey bar funk tele just the way you like it..I gave her a good romping threw my 1956 Bassman amp wow...impressive Ask if interested Thanks for looking.



---
89 Tokai LS80 Love Rock Highly Figured Top RELIC GUITAR sale priced $old out!



SOLD OUT! Here we have an a Japanese made Tokai Love Rock with a $300 Headstock Conversion" done to it when we found it...WoW and this one comes with an outstandingly beautiful figured maple top WoW!...This one is in 59 Relic VIBE condition. It was stripped of its original Poly finish and fully refinished in Nitrocellulose Lacquer and transformed every aspect has been aged to look 50+ years old...it is not its just 20 years old. THIS IS NOT A GIBSON this guitar was made in Japan we purchased this one along with a Korina Tokai V from from the same Japanese owner some 6 years ago..This Baby ROCKS..and has a real 50's VIBE and feel to it. It looks beat - road hard and put away wet... with lots of lacquer checking only visible upon close up inspection back a few feet it just looks 50 years old and well played. The neck is a nice 59 medium profile c shape and its frets are at least 90% = excellent EZ action all the way up the fretboard it plays like a dream. It had a Holly Veneer installed in its past so it looks like a real 50's Gibby although it is not it is a Japanese Tokai LS80...The original Humbucking PAF Pickups are the old Tokai Originals and they really capture the tone of the 50's Paf's no need to swap these out wow what a great Paul.. sold as project, 1 back plate is missing and a few loose wires is all.. This guitar is being sold as is and is an EZ finish project. This one would be a great TOUR GUITAR keep your Historic safe and gig with this baby.. The back appears black in the pics but it is not black it is actually dark - deep mahogany - cherry..Lots of chips & dings " its a relic" many Paul guitars around but the Tokais are among the very best Les Pauls period...S1549 add the hard shell case seen in picture to this guitar for $120.oo additional.Price reduced for 1-back plate cover missing & 1/2 hour to solder wires few are loose..save $$ you finish for $1349+ship+hsc You should love relics to consider one like this. .



---
---
1977 Ibanez Double Neck SG in the rare Jimmy Page Polaris White and what a great player she is this baby Rocks!!!! .......$old it



This gem was made in 1977 by the great Ibanez. This is Double Neck SG and was finely crafted in Japan with the Lawsuit stock Gibson style open book Headstock aged White finish like glass... what a beauty Rare and Gorgeous Ibanez Japan Crafted 1275 Replica Guitar from the Golden Era of Law-Suit Guitars, This example is a Premium Mahogany body & necks . This baby is in very good -excellent vintage condition and comes with its original hard shell case too. A real nice find. Oh ya its a wonderful EZ player with great gutsy tone. JVG Rated at 8.9/10 very good-excellent vintage condition... .



---
---
---
Flamed to death Telecaster Custom built EXOTIC woods Brazilian Rosewood fretboard WoW! We will Build to suit...



This is one of our one-off's High end USA made in our own REBORN OLD TRADITION ... Just take a look its extremely well crafted body is monster flamed AAAAA Eastern Maple front & back and mid section is traditional Ash... Wow! this is like Les Paul - Paul Reed Smith - Telecaster all rolled into one fine machine... The neck is a vintage profile 21 fret AAA Flamed Curly Maple and has a gorgeous chocolate brown Brazilian Rosewood fretboard with clay type dots..the neck is medium chunky profile and has a great feel 100% nitrocellulose finish...the body & neck have been in our shop completed well almost 2 years now..aging..it has some very cool checking on the body starting to come in...The finish is deep nitro and is top quality instrument Nitro lacquer..This is the makings of an amazing instrument.. Let me know your thoughts if your interested in having us finish it for you... we have all the parts and will be a simple and straight forward -2-3 week turn around from where it is now to a finished instrument will all parts assembled , a bone nut & set up to rock!.. Thanks for looking! Joe.



---
1981 Fernandez , 1964 Strat Replica with an accurate 3-tone Vintage Sunburst finish WoW - Rare Tokai Gakki Japanese Factory made L-Series ...SOLD OUT!



Sorry she sold! Here we have a great Strat by Fernandes ... this one was made in Japan in 1981 and has been by the looks of it professionally "Fenderized" in its past with "that" company's real vintage logo decal on the headstock front but thats it, other than that she's all stock and original under the hood...This is not a real vintage 1964 Fender Strat although it looks and sounds just like one and is virtually impossible to tell the difference from 6' away this guitar is a very high quality Japanese Fernendez- these were built by the Tokai Gakki factory made to the specs of the vintage 64 Strat and pretty much the same exact guitar as the Tokai SpringySound from the same time period.It's so close in all aspects to the real deal its scary ..accurate spot on vintage correct 3 tone Sunburst finish and it is correct old thin finish you can see grain slightly like our real 64 Strat.. I love this because I actually have a 1964 Strat but I'm afraid to take it out anywhere anymore and this Fernendez is a must have replacement for the real deal...its that cool. This ones finish looks like glass and also has that cool vibe too with its natural wear & dings and such all from real play yet not abused at all ( see pics for that detail ) it now looks like a real 64'aged naturally ( because it is a REAL VINTAGE guitar in its own right..its about 30 years and what you see is real natural aging) The original sunburst body on its Alder wood is just exactly like Leo Fender used and is also in exact to specific detail w/ SSS all original routs and also is a very resonant body ( remeber its a 30 years old wood )and I find it has superior tone rich tone characteristics... With its correct all vintage old school nickel hardware is all original and has a gorgeous Brazilian looking exotic slab board rosewood fretboard with F like pearloid type markers..vintage hardware includes original Kluson style Japanese high quality tuners are likely Gotoh, all nickel parts now aged including Tremolo & saddles..just a bit of crusty rust to be authentic Relic cool vibe.. Just the way I like um...how about you?... It even comes with its trem bar. The all so very important tone block is on board and original and is much like Leo's originals in composition inertia steel block and resonates the tone to a true vintage bell like Fender chime...excellent tone is achieved with these original Japanese Fernandes Strat pickups... I have had several of these old Fernandes strats and they are some of the greatest vintage sounding pickups out of Japan..easily rivals the tone from the same era gray bottoms in the Springy Sound strats from Tokai Japan which I found out were actually built by Semour Duncan back in the day for Tokai's highest end guitars.. this guitar looks right & feels right as well as it actually sounds as good or better than most of the Reissues be it Japanese or US...Have Questions? email Joe @ gr8bids@comcast.net Thanks for your interest Joe.



---
1969 Paisley Telecaster REBORN OLD Relic....SOLD



Here at JVGuitars we are custom builders as well as restorations... in this case we have re-created with our own line REBORN OLD ..with this example we started out in life as a high quality Japanese mid 80's Paisley Telecaster reissue...we dismantled completely & then completely reworked, aged & reliced the body... and each & every part. We changed out some key parts as well...starting with a high grade new monster flamed & birdseye fat bat Tele neck that was ( Fender Licensed ) was added for a real great feel.. every part has been aged and now is set up to ROCK that TWANG Sorry this example has been sold... Let me know if you would like to order one for us to build for you... Thanks for looking! any questions email us @ gr8bids@comcast.net.



---
1979 Ibanez Artist MC300ds RARE Top of the line artist from Fuji Gen Gakki SUPER AXE! SOLD OUT!



SOLD OUT: Here we had for your serious consideration is a Ibanez Vintage Japanese Guitar that is a REAL WORK OF ART from the Golden Era of fine Japanese Guitars As the top of the line, the Ibanez MC300ds Musician is a superb piece of guitar art and engineering from Fuji Gen Gakki. Meeting the taste for exotic woods with natural finishes, the MC300ds was made using a sandwich of either carved walnut or dark-stained ash with a maple center and walnut or ash back, around a laminated maple and mahogany neck. The MC300ds has a carved top. Hardware that wasn't gold-plated was solid brass for enhancing sustain, including the extra-large scalloped tailpiece. As with all instrument series, electronics were more sophisticated as you moved up the line. The MC300ds sported active Tri-Sound Super 88 humbuckers with a dizzying array of controls. Two three-way mini-toggles offered regular humbucking mode plus a coil tap and phase reversal for each pickup. On the MC500 the only difference is A third mini-toggle activated an EQ circuit with volume and tone plus boost and cut controls for a three-band EQ (low, mid, high frequencies). All were controlled by a master volume.Get This very RARE & very clean MC300ds before she's gone!.



---
1980s Fender Stratocaster crafted in Japan Squier JV era VERY RARE Aluminum top Zemaitis Style with Vintage Duncans WOW!.......SOLD OUT!



SOLD OUT: Here we have a very cool & Rare Aluminum engraved top - body & headstock wow what a great work of art and this is no cheep guitar its a top quality highly respected Japanese crafted example from the late 1980s and has been seriously adorned & upgraded as you can clearly see in the pics... The pickups ROCK!..these are old School Semour Duncan vintage replica strat pickups and they are simply AWESOME & toneful in combination with the Aluminum ...sort of Talbo meets Zemaitis meets vintage Strat... This one comes with its black tipped Trem arm... and This RARE Baby is in above average condition 9/10 and easily is very-good to excellent used vintage condition rated.... No issues...plays beautifully ... Get this rare beauty before she's gone for good... ONE OF A KIND! .



---
1986 Charvel Jackson Model #4 Black Cherry color This is a Japanese Crafted example neck plate says Texas but they are only made in Japan!...wow great 80's ROCKER ...



Yes 80's rock.. tones... Think Eddie VH Dive bombs... killer sustain and fast action... great sustain...this baby is in good condition it had a crack we glued her & clamped and its solid and is not going anywhere now... besides that its pretty darn clean..could use some new strings...but I'll throw in a set for the new owner... very cool original Tweed Charvel case too.. lots of info on these guitars with a huge following these guitars can still do it... if it were not for the crack this would be selling for hundreds more in near mint condition..this is a great vintage Japanese rocker ... Model 4 The Model 4 consisted of a full size Stratocaster-style body made of American basswood, 22 fret maple neck with rosewood fretboard, and mother of pearl dot inlays. There was a version with maple fretboard and black dot inlays that was called the Model 4M. The Model 4 originally featured the Kahler 2300 tremolo. After 1986, the Model 4 came equipped with a licensed Floyd Rose style tremolo (Jackson JT-6).



---
JVG Project PR2 Double cut custom built guitar WoW!...



Here we have something coming soon... she's getting close Keep an eye for this High End Custom in a couple months.. look for a deep violin burst all nitrocellulose lacquer WoW.. there is no finish at all on it yet..nothing on its top to make it pop but you can surely see whats about to come alive.... More info & pics to come... also look for our PR1 Single cut bursts.



---
---
1964 Fender Jazzmaster Genuine USA Vintage guitar .beautiful Olympic White wow what a great sounding & playing vguitar from Leo's Fender days ......



Genuine vintage 1964 Classic Olympic white this is a real vintage 1964 Jazzmaster & original HSC not a reissue , this example is in very good - excellent vintage used condition ..more info & pics soon to come..fres release form the JVGuitars Vintage Vault.. Just too the strings off they were too old & rotten and the frets I see need a litle attention they have pleanty of meat left is the good news but they show some minor diviting from play wear so I will dress them & polish them out soon & restring with new strings... and then take the new series of pics Thank you for your interest let me know if you have any questions r if interested in owning this vintage Killer Jazzmaster in Olympic White. .



---
88 Orville SG .... W-Headstock conversion -strip-Refin Nitro Lacquer aged...



Straight from Japan ..I bought several projects from a Japanese dealer friend and have to say " LOVE IT" GOOD WOOD!...old school nitro Lacquer..this one will be aged and I have some killer parts in mind but could sell as is too... more info & pics soon to come any questions drop an email to me at gr8bids@comcast.net Thank you for your interest.



---
Reborn Old 69 T Paisley guitar Custom Build see progress along the way PINK PAISLEY TELECASTER style ORDER YOURS Today takes less than 3 months



Here we have one of our own JVG Reborn Old custom build PAISLEY 69-T guitars IN PROGRESS, its not finished or aged at all yet STAY TUNED for that part soon to come. Built the right way - the Old School way... same as Leo did back in 1969. OK..I know the Japanese reissues are very poplar but personally I do not care for the pattern or the color like I do the originals. The Japanese process on their Reissues are also different in that they use a decal transfer system much like the famous Photo flame or a water-slide decal, and they just do not have the same classic look , they are not 3 dimensional at all like Old School... so what you see here is different than those this is real old school Wallpaper!... we use old school wallpaper paste to apply it as well, just the same as in 69 the body gets finished in a catilized urethane finish several hunndred thin coats it seems like anyway...its quite the process and it take a long time to finish ione of these... its labor intensive and it truly takes a lot of man hours and so I can see why he Japanese came up with the transfer decal method that cuts the time to 1/6th .. but for you purest and those who want a correct old school version of a Paisley..The color has been painstakingly re-produced for us and this color nails the originals color... see for yourself Nothing like the Japanese Reissues by F. This is a JVG Reborn Old Paisley 69-T will fit the bill... This is for a custom order and we have all parts aged to look 40+ years old.... We have old NOS tone Caps that we use in these to capture the true Old 69 Tone... many options exist for this build.. Pickups, necks & profiles, fret size, Flame maple, Rosewood & or Brazilian Rosewood optional, Pickup options of all kinds.... but it starts with the basics of the Paisley T.... Let me know if we can build you one... takes about 2-3+ months on average once contracted. Prices start at $2350.00 for a turn key Paisley T, add a new Tweed HSC for $150 FREE SHIPPING WORLDWIDE WITH YOUR PAID ORDER = ask how to get free shipping anywhere we can .



---
Tokai LR40 SBR With Tortis Finish Known as TRS This one is the best quality Japanese PRS Custom 24 Clone ever...SOLD OUT!



Soeey SOLD OUT: This one was a very cool TOKAI and is also VERY RARE -RARE to see them - its even more RARE to OWN one of these beauties in the US it is a KILLER!!!. PRS eating machine ... Great sounding electronics it nails You know who's tone for tone ... 100% Top Condition Ready to Tour or Record tonight. This is a High Quality unbelievably beautiful AAAA figured Quilted Maple top woods you know the one they call a 10 TOP this is TOKAI'S answer to the TORTIS Finish Custom 24 offered by PRS ... You know the one they sell for $3,500 -6,000 for ... This Tokai is not the copy of the low end PRS... The contours...of the body lines are just WoW! This Japanese Tokai Guitar comes with with PRS refers to as a #10 TOP ...this is a * Very High Quality instrument and is a virtual clone of one of The Finest US guitars made today the PRS...PRS makes this same type High End AAAA model and it sells for over $6000.00 Here are the facts: This guitar was presented at the Namm Show La in 2003 This one is so very rare...Tokai LR40 SBR (See-TORTIS style finish like the PRS Tortis finish) Tokai calls it Root-beer .... That is the most amazing top Body: Carved 4A Quilted Maple(Book Matched) Top and Two Piece Honduran Mahogany Back Neck: One piece Honduran Mahogany Set-Neck, thick profile / very nice neck Fingerboard: Nicely Figured Rosewood Body Binding: Natural Maple Wood Binding - Bridge: GTB200 Wilkinson by Gotoh, Japan(Chrome) Machine Heads: SG38-01 Gotoh, Japan (Chrome) Pickups: Alnico Custom-Made Paf-Vintage Gotoh, Japan Controls: Recessed in Body, 1 Volume, 1 Tone, 3 way switch Place of Origin: Hamamatsu, Japan List Price $2,500 Tokai Gakki of Japan as one would expect has really done it again with this limited edition Namm show entry and very high quality in every aspect, Nothing but Premium woods used in the construction of this amazing playing guitar. This IS NOT to be confused with the cheep Korean look alike they really don't look the same but close with goofy horns & pieced in woods of less than top notch quality cheep Philippine mahogany and nato I have see the Korean cheap knock off..I had one as a matter of fact a year or so ago taken in trade...it was a nice one see the pics of it, but that was nothing like this Japanes made TRS...WoW!!! thats AAAA Honduran Mahogany body & Honduran neck. Have a good look at that Real Premium super curly big leaf maple more like a maple 12 top, No Photo flame here!...its live in 3-d..Built to pretty much exact PRS specs...it has a beautiful High grade Rosewood fretboard too. Mother of pearl Tokai inlay headstock and aged position markers. This guitar is in top condition and is near mint! No breaks or repairs ever. Just a few tiny droplet tiy artist brush tip lacquer touch ups & 1 edge og headstock tip upper right size its tiny and looks good now after nicely matching tip touch up. This was done to prevent any further chiping due to exposure and it also looks great again. JVG condition easily rated at a solid 9-9.5 excellent all original condition. You will not be disappointed with this fantastic player! When have you ever seen one of these? This guitar is truly Very rare hand built NAMM show Guitar from 2003 and is highly collectible because a limined number of these were ever made...you may see similar shape from Tokai but they changed them and the headstok and I believe the horns slightly changed to less copy PRS... This one is from before that and was built right for show at namm. The Japanese Crafted TRS Tokai Gakki Guitar. Optionally available a Black PRS hard shell case plush lined & it fits like a glove. HERE ARE MANY MORE DETAILED PICTURES OF THIS GUITAR PLEACE " cut & paste" THE FOLLOWING LINK TO SEE THEM: https://picasaweb.google.com/gr8bids/TokaiTRSTortis24Custom?authkey=Gv1sRgCI6x0urihfryKw#slideshow/5624839463920952178 .



---
JVG Custom Shop Custom Tele-ca 2HB ...Wild Curley AAAA Flame Top w/ Mahogany Body this is 59 Les Paul Burst meets Prs meets Telecaster best of all worlds killer 50's fadded burst ..... JVG will BUILD



This one is KILLER!...its similar to a Les Paul in looks it has 2 humbucker cavities ready & a Mahogany body & PRS style binding look all FLAME MAPLE wow!......real head turner this will be available soon it is teamed up with an unbelievable flamed maple neck.... pics are soon to come... contact us no to have your favorite style hardware and set up done ....done as build to suit project...body & neck are done at this point ...all old school deep nitrocellulose instrument lacquer finish is amazingly deep 3-D looking top looks 1/2" deep " Pool of Flame " BURST this will make a heavenly 100% USA made custom guitar...I could easily visualize this will all aged nickel parts & perhaps even a Bigsby... w/ aged finish will be amazing like a 50's Burst but different... We have great electronics in stock ready to go. more info & pics soon to come STAY TUNED!... want it? let me know asap Thanks for your interest Joe.



---
1974 Greco Les Paul Standard 59 Burst Replica Made in Japan ....WoW a beauty Killer AAAA Tiger Flame Maple Top Loaded with vintage Maxon Paf's SOLD OUT!



SORRY SOLD OUT! : New release from our JVG Vintage Guitar Vault now available and curently IN STOCK: Here we a have a great player its sort of an R-9 looking Tiger Flamed monster and it sounds amazing like a great Les Paul should this instrument is a true vintage guitar in its own right it is nearly 40 year old and is well preserved please look closely you do not want to miss this one. This Vintage Les Paul has that 1959 Burst Replica feel big time. This is quality built straight away rocker out of Japan in the heat of the Lawsuit era at the great Hishino / Ibanez / Greco Factory this guitar is an exact example of why they were sued in those days... have a good look at the pics... First the headstock is true to the Gibson Les Paul shape and was originally sold without a logo to make it tuff to trace its origin. The rich looking fingerboard on this example just oozes 59 Burst with its GORGEOUS Fit & Finish is real fine quality Wow look at that beautiful grain... now that you notice that this in of it self captures the auora and vibe of the Beauty of the burst... the frets show very little wear a good 85++% almost minty... the neck itself is so slick have a look its an amazing neck too see its beautiful flamed maple 3 piece like 70's Gibsons were done this way too also body is sandwitch style as well the body is nice grade Mahogany and not chambered nicely bound same as vintage Gibson sized bindings nice touch because buy this time in the 70's Gibson switched to the larger ugly looking bulky binding they later switched back in the early 80's to the original vintage size like this one has ... Japan was knocking off the early 59 burst at least a decade before the US started reissuing their own designs.. These vintage Japanese guitars were ahead of their time a step ahead if you will... They not only set out to build them to look like the old Gibson but they really wanted the sound to be right too and that is evident with these PAF replica pickups made by the great MAXON they Maxon really nailed the Paf tone pretty darn good and this example sounds so great they get the great sustain of a vintage PAF and have a sweet tone and then when cranked they can get expressivly nasty with some harmonics & overtones. The Maxon company is responsible for the famous tone produced by the Ibanez TS808 & Maxon , TS9 and so on... They really know their TONE!.. These Maxon pickups are highly sought after now by players & collectors and high bidders have paid upwards of $400 for one of these Maxon Paf's... JVG will not be parting out this beautiful timeless example of Workmanship it is a work of art as it is... The tone is nothing short of that of the High end Tokai Ls120 we had a few years ago it too came with these type Maxon Paf's ..its ( the Tokai Ls120 ) sound is Truly Legendary and those Tokais are selling for well over $3500 now...ya that what I say..WoW... This guitar has it ALL... The SOUND - The Playability action is dead on EZ ROCK Machine... I suggest that who ever layed down the Burst finish on this guitar with its realistic 59 classic Cherry Burst flame top was truly a master finish man its really looks JUST RIGHT!!!!!... man I can not say enough about this little Japanese work of art... They TRULY NAILED IT...Its condition is WAY ABOVE AVERAGE too its really a Beauty in all aspects. This example is very clean for a nearly 40 year old rocker..with several lacquer brush tip matched touch ups at backs edges here and there no big deal its on the back and they match in color now so at a few feet away it looks real clen and the fron is very clean and original...and so this guitar is JVG Rated at excellent vintage condition 8.9+/10 easily or better... 100% excellent working condition, excellent electronics, frets & playability with great low action you can dial in either way you like it. Pickups sound truly awesome and I campare to a fine Gibson tone wise as good or better. A Great AAAA Tiger Flame Maple Les Paul for a song... just in!.... available today . Interested ? Drop me an email to gr8bids@comcast.net . .



---
1981 Ibanez Destroyer! ...Vintage Japanese Flame Top Cherry burst 80's Hard ROCKER.... $ 899.00



......think Skinnard tone Info & pics soon to come just in....raw Vintage PAF type tone and with real vintage patina and beauty. A classic rocker...made in Japan in the early 80's you would have seen the great country rock band Lennard Skinnard was rockin one similar looking to this baby.... and this one has the classic tone with its original super 80's PAF....pics uploaded soon stay tuned ... if interested in it let me know ..thanks for looking Joe.



---
1976 Ibanez Professional 2680 Bob Weir Santana TONE...



This thing KILLS!....SG type Custom features unique Detailed headstock RARE VINTAGE Ibanez Japanese Electric guitar... 2 humbuckers Think early Just a fresh release from the JVG vault... Vintage Ibanez Professional... just like the name implys this guitar is Professional grade and quite a well featured guitar that you can make talk... This is the model Played by Bob Weir back in the heyDay of The Greatful Dead ... This is a cool and unique player....very versitle with great tones and what a beauty... have a look let me know if serious about owning this Guitar. .



---
69 JVG PT classic NOS style replica of the original PROJECT Body only ......ON SALE !



Fresh RELEASE from the JVG Custom Shop... cured and ready to ship.. Superb! Correct color matched to the old school color Leo insisted on the boys on the line to make for him as legend as I heard it was that Leo went to lunch near the shop and walked past a hardware store and say a Paisley wallpaper and got some as a joke and came back to the shop after lunch and tossed the paper down on the work bench to the guys and said to " make a guitar out of this stuff " Hug?... its wallpaper.. yes we have to use wallpaler paste ..I know ... get started and so they did threw trial & error came up with what we know as the original Pink Paisley Telecaster this was back in the day in somewhere 1969 California... Here is a great Replica of the original.. and will make an outstanding example... THIS IS NOT TO BE CONFUSED unlike the " F#nd#@ " Japan made reisue wich uses a water transfer decal method.. Our's is old school correct and is as simply as close as it gets without a time machine. Beyond what you see here we can take this body threw our Relic finish with golding edges etc checking and aged honey ambering as part of our aging process... we can also aged parts..neck etcor finish turn key for you by order... if interested inquire: thank you for your interest Joe. gr8bids@comcast.net .



---
1972 Stratocaster Vintage Reissue Stratocaster This is a cool RARE made in Japan by FujiGen Gakki same as Ibanez - Greco Factory Strat labled CIMAR WoW... not closet classic but warm Patina Real Vint



Here we have I can honestly describe as an all-round KILLER vintage 72 RI Strat. This example is by the expert luthiers at Japan's highlty respected Fujigen factory. This classic looking strat was made in Japan in 1979 and is an exact copy of the coveted RARE 4-bolt 1972 strat which is out there but quite rare very few were made. This one is DEAD on with its accurate deep belly cut countour body and its well aged yet thin & still glossy with its well broken looks & feel is a warm classic strat all the way ..just have a good look..the wear & patina you can only get from being a real vintage guitar its over 33 years old now and having been great really played feel to it is not by accident. This beauty weights in at a svelt 7.8 lbs...the fast slim profile neck is a perfect 1-5/8" at the nut and is in absolute top form fully functioning and nice and straight with very good frets it plays excellently and is READY to ROCK, frets & finish are really beautiful. Sweet chimey strat tone good sounding electronics as good or better then Vintage Tokai's and the Old Greco's and I love those and hold high respect for the great FugiGen Gakki luthiers electronics even the real Fender for that matter this old FugiGen Gakki. This Cimar Strat exibits beautiful choice alder wood body with a masterfully applied classic dead on old Fender Sunburst finish I mean to say they really captured the old Fender finish as good as it gets here folks..this one has patina and some real honest wear, nicks in the finish ect and looks just like a real 72 Fender Strat now...its Maple neck is also choice grade wood its beautifuly figured birdseye maple with some flame to it seen at angles is uite stunning with its amber patina its all part of the total package here... realy nice sounding too with its old school 3-way switch..electronics are excelent, neck is nice & straight and very good frets...set up with EZ action.. This is a keeper folks with its classic strat big tone bell chime this one really nails it! Classic Vintage Japanese strat gotta love um.... Thanks for looking, let me know if your looking to buy a great vintage strat we have tham.... and this is a real good choice!.



---
1969 Stratocaster Reissue RARE built by Yamaha Superivroller 400 High End Classic Sunburst in near Mint Condition!.... $799.00



Here we have one of the finest looking & playing Super Accurate 1969 Reissues to ever come out of Japan you gotta see this example is the Yamaha Superivroller 400 and is a high end offering from the great prolific Yamaha Nipon Gakki Japan. This cool 69 style Strat sports a high real nice grade Ash wood body see the grain pattern in the pics WoW...This is a solid professional grade strat not some cheap toy copy she weights in at 8.2 lbs. she also comes with a beautifully figured maple neck. This ineck feels FAST.. its nice and medium slim profile feels perfect its 1-5/8" @ the nut width, with excellent med-Jumbo frets also like new...I can tell you this ,this guitar looks new like it was built in 2012 so clean.... but it was not made this year it was made in 1979 that make this Strat a 33 years old vintage Japanes guitar and it looks like new!... obviously it was kept in it also like new high quality padded Yamaha original gig bag.. Yamaha makes some of the finest guitars in the world I have had several, the Tele, and their great es335 style I had the sa2200 and it was unbelievable...this Strat is no exception it plays like a $2000 strat, pickups sound hauntingly like a real chimey strat I love this guitar and so will you its like mbuying vintage guitar that was kept to this day just for you to enjoy.. You will not be disapointed with this rare find... as good as any of the Custom Shop guitars JVG Rated: Excellent Vintage as near mint as it gets folks... get this extremely fine example before she slips away! If you like your Professional grade vintage Japanese guitar super clean then this is your baby... any questions email me : gr8bids@comcast.net Thank you for your interest.



---
1981 Memphis 66 Stratocaster Natural finish Reissue by Memphis Japan This one is like Bonnie Raitt's 1966 Strat Way cool Memphis - Matsumoku Factory HQ Very nice woods++ Sounds GREAT WOW... $499.00



Here we have a real nice playing vintage 1966 Reissues style Stratocaster made from the great Luthiers at the Matsumku factory in Japan over 35 years ago. Great vintage sounding guitar with one upgrade to the bridge pickup a great sounding twin blade humbucking pickup in single coil size..very nice recording tone... Well built solid performer this one plays as great as she sounds... 1-11/16ths at the nut, medium slim profile, good frets at 90% as new... plays like EZ like a good strat should... She will not let you down and is still an excellent playing pro quality sounding real vintage Japanese high quality player at a great price... classic 1966 - 69 looks ready to tour or record tonight leave your $20,000 vintage fender at home this one you can ROCK and she sounds awesome... Just set up with a new set of Fender Strings You will be surprised. Any questions fire away . Joe @ gr8bids@comcast.net.



---
1988 Fender 62 Reissue Stratocaster JV Era SQUIER ...from FujiGen Factory .RARE Vivid Lake Placid BLUE metalic WoW!... $ SOLD OUT



This is one of the greatest Squier's to ever come out of Japan durring the famous JV era . This was built by the same folks responsible for the highest end Greco strats so good Fender USA hired them to make these Squires. Correct detailed bodys & necks they truly are fine guitars this one is in top form. The bodys are mostly Alder some bass wood all are good tone woods..this examle has the classic deep contours of the real vintage strat like my old US 64 strat...they neiled it!.. also the necks on this JV Era Japanese strat is exact same vintage construction and is very impressvly adorned with some gorgously grained rosewod ..it looks like Brazilian rosewood but not sure..at any rate its excellent grade woods.. then they put the correct style clay dots of the 64 I think these are plastic made to replicate clay..but great looking and at 2 feet away you can not tell the diference and they last forever. A few years back these were fetching up to $1500.. get this now at a great price they will go up again in time....This has an excellent 62 medium profile neck with the vintage correct radius & frets..ver close attention to detail fit & finish..this guitar is all original and electronics sound amazing.Frets very good, neck excellent, body had a couple finish cheps we touched up the small chips with correct matching lacquer and a brush tip only...al else 10% original and is a beautiful looking and playing & sounding guitar. This guitar is ready to ROCK and you can Record or tour Tonight! We received the guitar with out accessories ..no case etc..but since listing I have purchased the period correct Fender molded Case & it also has the orig Fender Strap..I will make this set optionally availabe with this guitar to the new owner of this Beautiul Strat Let me know if interested in the JV Era strat and or the complete package with the optional case & strat. Thanks for looking Joe Email: gr8bids@comcast.net .



---
1981 Aspen '69 Stratocaster Reissue this is a true accurate well built Lawsuit strat that was made in Japan its an excellent player its over 30 years old classic Vintage Japanese Strat WoW!... $ 499



Here we have yet another cool ASPEN logoed guitar we have several and all are top shelf instruments right up there with Tokai, Greco, Ibanez and the other top runners... This baby is Correct in detail of a 69 strat, its a lawsuit guitar for sure see pics its a copy of the 1969 Strat and is high quality built made in Japan. This High Quality strat copy is so accurate to 66-69 please see the pics detail....Its not new of course its over 30+ years old and has been played but overall no harm done frets are still good!..neck is straight it does play easily with good action, the electronics do work well, the body & neck are in very good - excellent vintage condition to this day ..it does have a few nicks or chips but nothing structual or anything to hender its performance in any way sort of a real relic if you will... you know Fender charges extra for the fake relics they make this is a REAL Player nothing fake about this at al its genuine COOL...its an Excellent player,it has great figured & wood some flame to the neck its really nice woods... , the electronics sound really classic straty = great! weighs in at 8 lbs 1-11/16ths at the nut med-slim profile fast feel neck... nice all round strat tone in stock & available too Ready to ROCK!.



---
JVG- Paisley Telecaster style 69 PTA Aged ** GOLDIE.... each one is unique and alive Paisley Tele these have truly been Reborn old



Here we have one of our AGED version custom aged here at the JVF Restoration shop from the wiidshed we offer a ratjer cool JVG-Paisley 69-PTA Reborn Old series Tel E aged with some realistic looking patina and available with some extra funk if you like too if you want more than you see we'll talk...... body seen with orional highly figured ALL Flamed Maple NECK in the pics, !.. this is a high end set or just the body or just the neck at this point, I reserve right to later add more aging and patina at additional costs will be tracked & totaled.. for now the body only is priced at $ 1599, a fully completed realistically aged to replicate a 40+ year old vintage guitar JGV-version like this starts at $ 2999 , our stock Tele pickups are generally old Gotok vintage voiced same as old Japanese 80's Tokai Breezysound came with and are great sounding vintage pickups we have some great vintage tone caps from the 60's Leo's era correct to make these guitars sound like the originals. We also have other pickups oiptionally available to customize the guitar to fit, Top electronics & hardware. We use USA made cts pots & us switchcraft input & switches, all nickel parts - every screw - every part has the look of a warm beautifully maintained vintage instrument to be proud of. We can build one just for you. Let me know if you wouod like one. Thank you for looking, Joe gr8bids@comcast.net .



---
NEXT - Custom Luthier built BURST Les Paul Standard style Old School built High end like R- ....NitroCellulose Lacquer SOLD OUT



Here we have one of our own aged 100% custom built in the USA LP projects curently under way its a classic Dark Burst one of my personal favorites.. I thought the flame on this one was amazing and that it resembled the great DUANE ALLMAN's 59 Gibson Les Paul standard Burst ... so I made this one a Dark Burst like Duane's one of my all time favorate burst slinnger ever ... anyway we did this one its one of our own in house Custom Builds...under construction nearly done..as seen in pics here what you see is 90" completed Nitrocellulose lacquer finish applied and just removed tape..no detailing or binding & inlay aging yet but that will all be done with additonal clear coating rubbing out and buffing to glass like fiish... This offering is Build to suit by contracting us to finish, that is including parts & labor to set up to ROCK star status tone.. I have some of the greatest electronics available both vintage & new.. and can use our real 50's Bumblebees and or our 60's Black Beauties.. This example is a full solid AAAAA Eastern Maple top and Honduran Mahogany body & neck woods... we used old school Hide glue as well for ultimately same as late 50's construction. This will make a stunning LP to say the least... available today as a custom build... If you love what you see let me know and we can build it for you. .



---
1981 Fernandes 57 Stratocaster Reissue RARE Mark Knopfler model L-Series in Custom Color Fiesta Red High end Tokai Gakki factory made for Fernendes WoW talk about RARE!....



JUST IN and looks to be going....... ON HOLD SALE PENDING... Here we have a VERY RARE find in deed expecially in this fine of condition WoW!... what a great true 57 Strat style Reissue with its real gold anodized aluminum pick guard like leo's original 57's and is a realistic vintage sounding strat this guitar gets that classic chime - bell tone alson with some agressive strats tone when you get on it...and is one of the better playing of all the vintage Stratocaster reissues without putting out over $4,k .. This one is is top playing condition and wow just look at this classic strats beauty.. for those of you unfamiliar with Japanes guitars like Vintage L-series Fernandes or vintage Springy sound Tokais you are in for a very nice supprise.. This is a top performer and was made in Japan in 81 that make here over 30 years old not new or mint but real vintage... Japanese Vintage Guitar classic in its own right ...gotta love it! Very rare & collectible and a great player that looks like this..v=come on ..its a no brainer!... you better jump on this gem she will go quickly is my bet... Thanks gor lookin gr8bids@comcast.net.



---
EDWARDS 1956 Les Paul Deluxe Reissue Gold Top Duncan P-90 pickups...Japanese Crafted amazing build quality Beautiful WOOD Professional Level perfect Player... sooooo CLEAN!.... $orry this SOLD OUT!



Sorry this has SOLD OUT: Here we have a simply SUPERB find WoW! this guitar ROCKS and is the one thats RARE to find Limited Eddition.... Made by ESP in Japan (Edwards) This is a very high Pro level quality Replica of the famous 1956 Les Paul Gold Top. This is a rare Law Suit Gibson Replica – exact in detail not made for export but was made for the high-end Japan buyer the Limited eddition. It is hand-built model when you see it up close & in person you will clearly see its a VERY HIGH QUALITY guitar. This is one of several High End Edwards built Guitars we have had and like the others this too is a very accurate Replica too custom shop type built ... it is needless to say we were then and now more than ever VERY IMPRESSED with This Edwards high end built guitars. The Weight of this guitar is: 8.9 lbs. The Scale Length: 24.75 in. The Width of nut: 1 11/16 inch This BABY is truly a RARE-FIND and this one is rated at 9.95/10 near MINT CONDITION WoW!- Virtualy NEW= Blue Book of Electric Guitars Condition Rating 100% Original, NO problems or issues... This is an ACCURATE 56 GOLD TOP and its finish is exact and correct color Bullion Gold Suspended Powder Finish, Yes the same Finish as the Original 1956 Gibson ...so when this baby wears in and begins to age LOOK_OUT! It does have a Hardrock Maple Bookmatched Top. Its Classic 2-Piece Bookmatched high grade Mahogany Back is soo Comfortable, Its Accuratly-Contoured FAT C-shaped '56 Neck is also correct its 1-Piece and has very well-matched "wings." The Neck is fitted with a longer tenon joint and is Correct for 1956, Beautiful Gold Top Finish top is stated as thin nitro, virtually No fret wear at all on this example it arrow straight neck (Jumbo Frets, too!) All Original Vintage Gibson-style "deluxe" kluson tuners keep the guitar in tune extremly well. Only Released in Japan, This High-End Model Never Exported! Very Resonant, Sweet Tone From USA made Seymour Duncan 2X SP-90 '56 Reissue P-90 Pickups & absolute Quiet Electronics Very high quality routing and unmatched craftsmanship... Actually better than many G!%$@n's dare I say. This is truly THE most Accurate Super High-end Japanese 56 Gold top we have EVER seen we are very proud to offer this jewel NO DISSAPOINTMENTS!!, EXPECT Incredible Sustain, Tone, and Playability with this one. Included with your purchase of this guitar is the the original owner's card and warranty! These guitars are truly Spectacular, Beautiful, Inspirational Instruments, and you can turn your friends' faces absolutly green with envy with such a great instrument, Any truly Accurate 1956 Gold Top Replica anywhere close to this guitar's playability + sound & accuricy if it had a Gibson logo on it you would have to pay well over $2,500.00+ for. This is a Professional grade guitar and is set up and 1000% READY TO ROCK! Get it while its here Accessories sold seperately, yes she's in stock today: ASK!...gr8bids@comcast.net . .



---
Vintage Tokai Les Paul REBORN



JUST IN : a quick note for now new updates after we have fully gone over this one & check her out but lookin pretty good so far.. in top shape no breaks or cracks, interesting looking figured Maple top with a classic 59 Burst finish ...These old Reborns can be one of the best Japanese Pauls ever made and this baby is up for grabs... Let me know if you have an interest in it, Thanks for looking, Joe gr8bids@comcast.net .



---
Gibson USA SG Standard with Vibrola was 1990s made and has freshly received a JVG 66- Reborn Old Recreation makeover to vintage 60s spec ....SOLD OUT



SOLD OUT: OK this started in life as not too shappy of a genuine 1995 Gibson SG Standard cool but NOW with a few JVG-Reborn Old improvements .. we added a Maestro long Vibrola its a Gibson made in U.S.A. high Quality mahogany woods this is now a 1960's Recreation upgraded to some real fat vinage TONE- NOW.. read on - overall excellent condition with absolutely no cracks and no excused with no apologies..... for being such a badd @$$ come on just check it out, This Gibson SG Standard comes to you a done deal with the look the feel and the real sound of the American classic 1960's SG.... The reason I bought this guitar in the first place was to recreate one like one of my alltime favorite guitars I ever had which was a 1966 Gibson SG Standard with vibrola which can be seen here on the website... This US 1990's guitar also has that great looking Mahogany wood its beautiful grain caught my eye for sure, at that time it had a stop tail and common apearence even the logo looked to new and not enough patina for my personal taste I don't know about you but I prefer mine looking truly vintage and looking right , So I removed all stop tail business and dowled those 2 holes with mahogany and then touched up those areas and a few other nicks and a few chips to bare wood and matched the cherry lacquer and consealed the dowled area ( the vibrola pretty much obscures the dowled areas ) at the same time then oversprayed my aged cherry color lacquer ( not bright like the standard new finish was but to my minds eye more closely resemble my 66's cherry which is deeper red with a touch of mahogany to the cherry and so then went onto the full front & back respray thin nitro tinted lacquer same formula as old 1960's Gibson so it really deepened the look and richened up the color of the finish to like old Gibson specs..neck was already darker and more like this from factory and also was excellent besides one nick so I left the neck alone and this neck is slick like glass and is a nice handfull too barley a scratch on here never any cracks or issues, ALSO I removed the orig 90's klusons and then I sanded & prepped the front of the headstock and logo area so I could then with my aged nitro color carefully eye matched the rather new - white looking logo & crest mother of pearl shadded it until to my eye it looks just right so now its aged to look about 45+ years old....Please see those pics for detail, ALSO I added a genuine Historic Truss rod cover and ambered the togel switch tip NOW it looks exactly like my old 1966 , See the pics of those details. The neck is super straight,This neck on this one by the way is the correct shape and headstock angle just like my 66's with what is a must = NO VOLUTE this looks accurate and like the real deal!.. all based on my 66 . this was a must for realism for me... MORE ABOUT THIS GUITAR: The frets on this SG are excellent and have the prefered fret edge bindings of a high end guitar..( not all have that detail you know ) also the inlays on this SG are the correct inlays true to old school and made of cellulose nitrate and really looks exactly like my old 66. Then I removed the cheaper Kluson tuners installed by Gibson, and did what we always did back in the day to our Gibsons that have the Klusons that worked soso at best and that is to change out the tuner gears to the best of the old school tuners had to offer and thatis vintage nickel Grovers... Check them out they are the real deal and work superbly!.. the bottom holes lined up perfectly for this conversion so no added hold so it looks great and the top holes were close to top top edge of tuners and so I filled with mahogany and cherry finish brush tip touched up only and are gone now and it looks great too... better then the old days!...anyways onto the Vintage Gibson nickel Maestro Vibrola unit I installed is an excelent fit and really belongs on this fine 1960's correct Gibson SG Standard. Onto the JVG tone upgrade the Original Gibson USA Humbuckers sounded good before the upgrade but to get true classic vintage tone I had to change the cheap modern tiny nothing tone capasitors to the real .022 x400 Sprague Black Beauties used from about 1962 threw the 1960s vintage we offer these for $160 a set they are real 60's nos. early 1960's I use these to dial in our real vintage Gibson tone of the 1960's... This guitar NOW HAS the look - the feel & most importantly now the sound of my old friend my vintage 1966 Gibson SG Standard with its nickel hardware and slightly aged patina finish.. Everyone will think this is your real 1966 SG std... it can be your secret.IT comes with a no logo vintage case that has the old gold linning so it looks 60's correct.... This is a great 1966 JVG Recreation Gibson SG Standard JVG REBORN OLD w/ Vibrola ready to tour or record tonight! Leave your $8,000 vintage Gibson at home and Gig & tour with this realistic 60's Recreation by JVGuitars, interested let me know, Thanks for looking. Joe gr8bids@comcast.net High Res pics soon to come as soo as I get the chance Thanks! Here are some quick pics pre detailing and re-stringing for your consideration... . JVG Reborn Old series 66 Recreation Gibson SG Standard as good or better than any high end custom shop guitar with realism and great vintage tone for a great deal alot less then the $3500-5500, anyway you get the idea. Thanks for looking let me know if interested. Thanks Joe You can emaile me at: gr8bods@comcast.net .



---
JVG Reborn Old 69' Paisley T aged Custom built guitar hand made in USA..$2649.00



Here we have our own JVG Custom made Luthier built faithful JVG Paisley T version of the vintage 1969 Paisley Telecaster. Ours is done to OldSchool specs... with woods & all premium parts too, all hand built every aspect hand dialed in and now the body has been aged to look and feel like a 45 year old vintage Telly an old faithful friend with the warmth and patina and Tone of a 43+ year old vintage guitar with some minor wear,nicks, chips some minimal checking and golding of the finish and the neck is aged by color the neck is sprayed in Nitrocellulose lacquer and tinted to match up with my 60's tele so it looks very authentic to time period Summer of Love ...Hippies & Paisley Telecasters... The neck has not been checked or chipped I will leave that to the new owner to play the heck out of it because the tone will make you have to play this beauty. The electronics are also old school correct with CTS Pots & switchcraft 3-way switch & output jack. Pickups on this example are also Vintage voiced Japanese high end Gotoh and they actually nail the tone of my 1967 Tele really good I love the Tone I'm sure You will too...also close detail has been paid to get genuine vintage tone I have installed actual 60's tone cap the same as Leo used back in 1969! ...and you will love the sound of this beast!... any questions let me know. Thanks for your interest Joe email: JVGuitars@Gmail.com.



---
ALL-Rosewood Telecaster George Harrison JVG Rooftop 69-T model Custom Luthier built using beautiful choice Rosewood .....Wow.....available from $2,999.00



This one is fully completed and belongs to our client and so this one has already sold sorry but no worries we do have a few choice examples that are ready for final assembly and set up with our choice parts ..we have several other GH style Tele's available = Ask!...Here we have a beautiful ALL ROSEWOOD T custom build guitar. For the George Harrison fan...from back in 1969. This example is a 100% USA Hand Built Guitar Crsfted in USA. Built similar to Kabuki spec, top parts, great top notch vintage voiced pickups & us cts & switchcraft electronics including NOS 1960s vintage Tone Capacitor same as Leo F used back in his 69 Tele's- vintage wired 3-way switch.. no detail over looked and expense was not spared rosewood has gone up in price the last few years and again lately as you may have heard, set up to Rock! All rosewood top & bottom a true sandwich body with the exception of the full 1/8th' thin center layer of figured maple.. That maple is echoed in the skunk stripe in the otherwise All Rosewood neck. Bone nut, comes set up to play well.. This example has its nickel parts just slightly aged and the body looks slightly burnished with a aged patina finish to look like its not new but a beautiful vintage guitar. Body has small tone chamber for weight relief otherwise it would be a heavy bowling ball at the weigh of 12-13 lbs and nobody would want to pick it up. Thanks for looking Joe, Please feel free to email us at jvguitars@gmail.com .



---
1974 Ibanez Custom Agent 2405 Les Paul style in a beautiful Tobacco Sunburst sooooo sweet RARE Collectible with MONSTER TONE!... $1869.00



Here we have a very RARE one folks!.... The Ibanez "Custom Agent" model 2405 WoW! She's a nearly 40 years old and still looking clean ... WoW what a looker. This RARE Vintage Ibanez Custom Agent "Lawsuit" Les Paul sounds AMAZNG Too. Gorgeous Tobacco Sunburst Finish, Set Neck, Paf style vintage pickups,with the High End touch with the classic F5 mandolin headstock scroll shape and F5 ornate fretboard inlays. The guitar comes with its original hardshell case and meant to ROCK!!!! Vintage Ibanez Japanese Collectable Les Paul WoW! Just n pics soon to come! Stay tuned.



---
1980 Aria Pro II PE500 Prototype Flame top Les Paul style very well crafted in Japan over 33 years ago great sounding & playing rock machine...just $ 479.00



Vintage 1980 FLAME TOP Burst ARIA Pro II PE-500 high quality electric guitar made in Japan... This guitar stands toe to to with a mid 70's-early80's Gibson Les Paul sounds JUST as great and playes better...Also this baby has a Gorgeous figured Sycamore Flametop body WoW..must see, and a medium slim profile 3-piece birch and its a set neck / 2 screw hybrid type neck with a real nice feel to it..medium slim profile feel with a 1-11/16th nut , the frets are excellent still barley signs of play really quite nice after 33 years amazing really, nick inlays are mother of pearl block inlays, and an old growth dark rosewood fingerboard, excellent sounding vintage Protomatic II humbucking pickups, 1V, 1T, gold hardware Supermatic bridge. vintage classic Tobacco Sunburst, Had just a doink on the top just under the bridge A string and can hardly tell now and a couple of small doinks here or there... JVG RATED at 8.2/10 very good vintage condition overall its beautiful and she still shines up nicely, the gold hardware still looks pretty good the bridge has more tarnish but still it looks vintage cool and so this guitar truly is a wonderful player and is good to go another 30+ years. Just set up with a new set of Gibson strings SWEET!... This is a Classic ROCK MACHINE! Just in..any questions ask Joe JVGuitars@gmail.com Thank you for looking.



---
---
1981 Fernandes 57 Stratocaster Reissue RARE L-Series in Custom Color Olympic White with a Gold Anodized Aluminum Pickguard this is High end Tokai Gakki factory made for Fernendes SOLD OUT!



SOLD OUT: Here we had a very nice Vintage 1957 L-series Reissue strat in a beautiful and it is an accurate vintage contour body in a classic Custom Color Olympic White and has now aged with some great looking patina now as seen... The necks Logo says Fernandes Japan and this is a famous L-series era Lawsuit model and these 57 reissues are said to have actualy been made for Fernandes by Tokai Gakki either way this is a seriously cool vintage Oly White Strat WoW!...This one is equipped and a wonderfully figured maple neck with some nice flame in it and the color is also very cool looking on this one its a medium C profile I would call it and is 1-11/16ths at the nut... The body's color is also Retro set off with a very high end Aluminum gold anodized pickguard and with its old 3 Gray Bottom pickups said to be supplied to Tokai by Semour Duncan this guitar sounds like a 57 should, nice bark and bell tone chime sparkley strat tones and guttsy when cranked up.. all electronics are working as they should no excessive noise at idle she's not scratchen or popin and is even ready to tour or record tonight. We sold the twin to this Fernandes quickly it was the very same model just Fiesta Red...also super rare , Get this Olympic White example before it vanishes forever too.... any questions let me know Thank you for looking. Joe.



---
1969 24K Gold JVG-luthier built Strat Krazy Beautiful KOA neck aged Custom JVG Hand Built in the USA



UNDER CONSTRUCTION: Ready date = soon to come... This guitar is 100% custom hand built details: 1 piece 100 year old ash body light weight , 24K genuine Gold leaf applied,JVG burnished, nitrocellulose lacquer many coats .. Tone will be all us cts & switchkraft and Lace censor the Custom Shop Clapton set up... silent no noise and awesome vintage tone & bark ...even plastic is all custom guard & back plate aged white pearloid, neck is crazy out of this world beautiful medium profile classic Big Head stock ala 1969 specs only I never say anything like this offered by Leo back in 1969 my second year in High school Jimi was goin strong during this time frame I love my 69 strat and thought of something a little different with this one I'm building... everything every detail is going to be top notch... still working it out.. I have a gold trem from 69 w/ patent pending saddles so I'm thinking of that so I thing all gold hardware will look killer on this but we'll see.. I may silver leaf pickup covers & knobs & switch tip to contrast nicely with the gold.. those smaller cosmetic details are yet TBD... But just take a look at this amazing neck... Hawaiian Koa wood its a work of art with its Brazilian Rosewood fingerboard and mother of pearl inlays and frets are leveled - crowned and polished.. this is going to be set up to play like a great strat should... Complete custom 69 Strat style 24K Gold leaf body 100% hand built in our JVG Custom Shop. COMING SOON stay tuned!.



---
The JVG ALL ROSEWOOD Tele in the George Harrison 1969 Rooftop Concert Tradition and built here in California in our JVG Custom shop HAND Made in the U.S.A Reborn Old



JVG Custom Luthier built, some of the absolute best woods possible, the finest parts available some new some vintage, top workmanship and a lot of time & effort with lots of hand work and detail work... Neck is solid 1 piece Indian Rosewood w/ figured maple skunk stripe & maple headstock plug this is old school style much like 1969 style with 21 frets and trussrod adjustment at the heel, This neck is a classic medium semi-chunky V shape by popular request. The Rosewood bodys are known to be heavy ours has a beautifully book matched 2 piece front & back the center layer is 1/8" of figured maple we have internally tone chamber routed for weight relief to keep this guitar in a perfect weight range that may slightly vary from 8-9+ lbs but never the 12-13 pound bowling ball some of the originals were known to be as nobody wants to play those. If you prefer the bowlingball heavy weight body you can special order that feature pre order but we recommend the chambered body even the big "F" does chamber these days to meet demand for lighter guitars. More info to come see for now inquire if interested, this guitar a labor of love. In memory of George Harrison and the Beatles. Custom Luthier Hand build All Rosewood Tele " Old School style " Lieke Leo's back in the day! We use NOS REAL vintage old school tone capacitors just the same as back in 1969 along with all us CTS pots and switchcraft electronics. Our base model comes loaded with excellent true vintage sounding Japanese made Gotoh pickups we call them Vintage Voiced and have called them that for years ( because they are great and sound just like Vintage Fender pickups ) not to be mistaken for the cheap wilkinson pickups that recently adopted that same name we do not use wilkinson products... Gotoh's were also used by the Japanese company Tokai known for there great realistic tone used Gotoh back in the 80's ... I love the tone so now I use them as my GO-TO pickups and they sound friggin AWESOME. We have many pickup options all are the best of the best available today please ask about options but this baby is fully loaded and it Rocks the Vintage Tele TONE! Different pickup configurations are available by request at additional costs depending on what is chosen.At the time of your order allow 2-4 weeks completion time depending on how busy we are at the time we will fully assemble- test run - detail and finish buff pre shipping..remember its not new its REBORN OLD!.



---
1983 Tokai Flying V Replica of Gibsons FAMOUS 1958 Korina V this example is Vintage made in Japan and is MEGA RARE folks and they don't come up often for sale here is YOUR Chance this is about THE BES



1983 Tokai Korina V Replica...Mega Rare WoW! we have had just 3 of these in the last 25 years.... highly collectible and the best playing accurate to 1958 specs Flying you will ever find thats including Gibson Historic and Hamer Vector's we have had them all and this guitar is AMAZING its scary good... I may have to keep this one Just in!...Here we have a REAL RARE VINTAGE TOKAI Japanese Hand Crafted Series 1983 Tokai 1958 Flying V Replica *** Featuring built with solid old growth AAA Honduran Mahogany Body & Neck *** WoW! This baby is a Feather weight at just 7.3 lbs ***This V is as SWEEET as it Sounds THIS GUITAR IS ABSOLUTELY KILLER ! RATED in EXCELLENT overall Condition, Unbelievable SUSTAIN ! Check out the quality of construction....its just like a real 1958 Korina Style Gibson Flying V UNBELIEVABLE amount of "Attention to Detail" into this Flying V!! --Pics say it all !! Brazilian Rosewood Fingerboard and absolutely Top Notch electronics-PHAT Frets !! This example has the 50's raw guttsy Tone BIG TIME. She has a few minor nicks and scratches here and there as it is a VINTAGE GUITAR of 30+ years now, (See Pics) This is a clean and solid vintage guitar in EXCELLENT original condition** Serious ROCK and ROLL MACHINE !! Come's with a beatbut fully functional Gibson HSC. Need I say how RARE these are, when was the last time you have seen another? Just in folks ask if serious about owning this beautiful vintage instrument..



---
1979 TOKAI LS60 Les Paul Reborn 59 BURST replica, RARE Beautifully Figured Solid Maple Top classic Cherry Sunburst Japanese master grade LP Slayer... Lawsuit Beauty of the Burst WoW!...... ask



We are proud to present to you one of the FINEST - BEST and most accurate REALISTIC Looking 59 Bursts of ALL the LAW SUIT model guitars that ever came out of Japan!! That's right its a beauty too this example is a 1979 Tokai Les Paul Reborn LS60 and She's in excellent Vintage condition too. All original except - The body is in absolutely amazing condition for a REAL VINTAGE Guitar of 34+ year old guitar WoW. This is one of my very favorite years of this model comes with " Les Paul Reborn" logo on the headstock very cool and a huge part of the LAWSUIT HISTORY. This RARE example has its original GREAT sounding PAF replica pickups the very well praised ( X ) marked Pickups possibly the same pickups as Greco used back in the day Dry & Dry Z also highly respected . The All original hardware has that Aged R/59 vibe goin on with its vintage patina evident and while the frets show some wear, they have plenty of meat on them for years to come. The neck profile is very comfortable - somewhere in between a 59 and 60. Substantial but not overly chunky - certainly not a thinner 60's profile. Like some of these early MIJ LP's (including those from Greco, Burny, etc), L EXCELLENT SUSTAIN electronics are awesome - weight is 10.4 lbs . Here's a little history on the Tokai Les Paul Reborn: Les Paul Reborn Tokai produced a Les Paul replica guitar in Japan starting around 1976. These guitars were intended to be high-end instruments, not low-priced copies targeted at consumers in their home market. Tokai wanted the look and feel to be correct and these early replicas have wonderful fit and finish detailing. Wanting the headstock to look the same from ten feet away and desiring a designation that was appropriate, Tokai named this copy guitar 'Les Paul Reborn'. The 'Les Paul Reborn' was constructed using a one-piece mahogany body and two-piece, full-depth maple top. On the headstock, 'Tokai' is inlaid where 'Gibson' would normally be located. Instead of 'Les Paul' in script with 'MODEL' underneath, Tokai's silk-screen logo is 'Les Paul' in a similar looking Gibson script type, with 'REBORN' underneath. Several construction and parts features of these guitars include: single-line Kluson-like plastic tulip tuners, darker 50's style knobs, browned-out pick-up selector knob, thin binding in the cutaway, zebra or double-cream humbucker pickups, small style headstock, a truss rod cover that has 'Standard' engraved in script Shortly after the initial production runs, under pressure from Gibson, Tokai changed the name from 'Les Paul Reborn' to the 'Love Rock Model' THE SPECS Body: Two Piece Mahogany Back, Two Piece Solid Figured Maple Top Finish: Thin Poly Neck: Between 59 and 60 profile. Not too thick, not too thin. Very comfortable vintage feel with a correct 14 degree headstock angle. Fingerboard: Brazilian Rosewood Inlays: Cellulose nitrate / pearloid Frets: very good original /some minimal wear but in very good shape. Pickups: Original Tokai Paf Humbucking pickups (X stamped on back) Controls and Switch: Two tone, two volume with stock circuit board. Three way switch. Bridge: ABR-1 classic vintage Tune o Matic Color: 59 Burst / antique Cherry Sunburst Case/ optional purchase Condition: Guitar = upper percentile / very good-excellent Vintage 34 year old .



---
---
---
1959 AIRLINE Town & Country Tripple Threat Real Vintage USA Made guitar with OHSC .... WoW..just in / SOLD OUT!



SOLD OUT sorry...WoW.... Here we have a WAY COOL Genuine Vintage 1959 Airline Town & Country Tripple Threat electric guitar made by Valco. This is the REAL Deal folks and it SOUNDS AMAZING and guttsy like an Old Junior I love this badd boy and so will you vintage Rockers. This is not a cheap Replica made in China no this guitar has history and you can gust feel it... is 54 years old and is all original. This guitar is very rare to still be all original. It has 3 glorious sounding pick up's and all 3 work AWESOME a 1959 Burst's 2 pickups may set you back $10 G's ok this aint a 59 burst but it is friggin Badd. You can easily play 3 separate cool usable tones with a flip of a switch. This is a Killer Rythem chuckey sounding bad boy and it frys out the lead you gotta hear this bad boy I played it on our 65 Supro Thunderbolt and its killer! Valco made instruments for many great brands, including Supro Gretch and Kay and several others. ALSO... its quite cool that It comes with its original hard shell case from that shows it's age but is very functional its a $350.00 value alone WoW what a cool classic and a GREAT FIND. 1-tuner button came off" I have an old replacement I will further age to match well to fix that issue no worries she's 100%. Please check out the pics and let me know if interested. Great American classic rock guitar... Jimmy Paged is know to play similar guitars for their tone and this one really has it in spades.... very cool Enjoy the pics.



---
1980 Tokai Springy Sound 65 L-series Strat Brazilian rosewood fingerboard gray bottom pickups.... real vibe SOLD OUT!



Sorry SOLD OUT: Here we have a very nice very real looking vintage 3-tone sunburst vintage 65 replica strat by the master builders at Tokai back in this day so called - Lawsuit era guitar, this one is the original L-Series type accurate down to its blistering flame Maple Neck with a 7.25 vintage correct radius its a very nice pronounced meaty soft V neck profile ( really great neck ) special ordered with it beautifully grained chocolate brown Brazilian rosewood fingerboard with old school pearloid fret markers like the 65 came with originally with an L-series neck plate too now how cool is that WoW.. Tokai's own old school Final Prospect saddles, Gray bottom vintage staggered pole alnico pickups this has the "FAMOUS TONE" these old Tokai's are legendary for real nice touch... its got the real vibe for sure going on and besides that I think this is a nitro neck I haven't checked it yet but it certainly feels real vintage... Body is also a vintage correct body contour of the 60's strat it feels like my real 66 anyway ..this body is made of Alder and its original under its pickguard with a classic 3-tone sunburst... I put one of my aged guards on this guitar to kick it up a knotch...the hardware on this guitar has all naturally aged and has the patina now of the real 60's Strat only this baby is pretty clean all round I really like this one its spec ial.ome NEW ARRIVAL so Pics soon to come.



---
58 Korina Flying V This is a RARE JVG-Luthier built all SOLID KORINA - African Limba wood unfinished custom guitar PREVIEW them WoW!



UPDATE:OK Our last Vs sold out quickly Folks so here is your chance to get one custom built without the long wait can be white guard or black guard style all gold hardware comes stock. This is getting exciting now as these are really taking shape now, I just set the necks yesterday on these and today I'm installing the nuts and prep for the finish paint shop work and so on. Just completed most all of the woodwork now just a few bits and ends as they say, These beauties are both made of the African wood " the African name for this wood is Limba" its Body & neck are 100% ALL Solid Limba which is also perhaps more famously known as "Korina" These are the Old School type with the abr-1 bridge V's, made with precision pride & close attention to tolerance workmanship,the top of the necks are also exotic woods used on the Fingerboards they are from South America gorgeous and beautifully grained rosewood these have been freshly milled and not exposed but a week so when finished and oiled and polished - burnished they will have darkened considerably revealing a rich exotic look,I used 40 year old stash of Pearloid inlays for these fingerboards they have nicely aged now you simply must see up close!... this makes for an exotic pairing and overall richness not found on most $ 5,000.00 Historic's. These Korina guitars are known for the PURE Resonance and Light weight and these are no exception both have a beautil sweet TAP-tone to them and are very light weight as these weigh in at about 4.4 pounds before parts... WoW!!!! Both of these JVG V's are just about to receive our custom mix fine Nitrocellulose instrument subtly aged Lacquer finish just same as the materials as the originals used back in the day that we will slightly aged - then fully burnished these will check in time just as the originals have Lacquer finish. Every part every screw every part and piece of hardware will be aged to have the realistic look and feel of an old friend a realistic vintage guitar well taken care of not over the top or road hard and put away wet looking but just right " Reborn Old"....built with top shelf US electronics and hardware and all parts and a precision set up ..... all coming very soon...please see pics of a previous build...optionally you can order now and we can build this to suit. more details & update progress info soon to come so please STAY TUNED ! email if interested jvguitars@gmail.com Thank you for your interest. .



---
JVG Luthier Built 69 Strat in 24k Gold leaf RELIC one of a kind Abigale 69 Custom Shop pickups Brazilian Rosewood fingerboard LuthierBuilt in California USA WoW!



Here she is one of my favorite era Strat styles ever the 1969 this beauty built in the true flavor of the 1969 Summer of Love Jimi Hendrix era tone machine. This guitar gets her tone from Fenders Custom Shop Abigail signed initialed '69 Reissue pickups these are from my old stock that Abby signed her initials on...very cool start, then I use old stock tone Caps to capture realistic late 60s tone... This one get it good too folks very real mojo and "Jimi vibe" goin on. The body is accurate contour vintage correct and is 1-piece solid ash and is a wonderfully resonant body to begin with... the body was thin coat sealed and then I applied real 24k Gold Leaf to it.... then burnished that, aged ti and clear coated with 100% Nitrocellulose instrument Lacquer... the best!... it has the look and feel of 1969 if they ever made one like this back in the day. To top this off I joined this 24K Gold body creation with the most gorgeous neck possible an amazingly curly flamed to death native to Hawaii "Maui" KOA wood then I toped that off with an exotic richly grained Brazilian rosewood fingerboard and installed medium vintage frets!.... then I proceeded to aged its georgous pearloid pickguard and back plate to what you see here as you may notice not all parts are fully aged yet ( tuners & jack plate and a few bits and ends ) these pics are a dry run the guitar was fit with its parts and dialed in, next I take it apart again and aged the remaining parts and dial her all in / done results well please see for yourself. This custom Luthier build was a labor of love for me and a exciting guitar to build... I hope you like it... Let me know if you must have! All the best regards Joe Update soon to come with fresh pictures when completed .



---
ORDER YOUR JVG 69-T Paisley Tele lightly aged Custom Luthier built guitar order yours here then we make pre ship SAVE $$$ .....



Here is another one of our custom designed and built guitars here in California USA and ready to order... Reborn Old style will have the feel and look of a 1960's US made classic. This is our own proprietary paisley paper its based on the classic design your familiar with yet unique. Our 3-D Paisley is highly reflective to look amazing under lights on stage or off its metallic backed like the old school stuff and reflective... The sides are Gold leaf with the gold version and silver leaf with the red these will be lightly aged to mild Relic to replicate the look and feel of the 1969 era guitars of yesteryear ours are REBORN OLD the body's are premium 2 piece PINE and are nice and light weight and very resonant "Pine Caster" and lend them self's to a great vintage tone these bodys only are finished in Poly. The necks are 100% Nitroellulose Lacquer finished and tastefully tinted to replicate a correct finish for a 45 year old guitar from back in 1969 would look...I should know I have restored dozens of them and have used those skills to re-create the vibe feel and look and tone of the vintage guitars of yesteryear. Visualize the clear pickguard on with the paint around the neck pickup as per old school specs and under the guard the color stays as new then we custom tint the surrounding areas of the body to replicate 45 years time and your having that look now , then the tuners and hardware will be vintage correct all-aged nickel to continue the 69 vibe. I'm a big fan of the old 80's Vintage Japanese guitars as well as the US vintage guitars in my private collection and I have a great respect for what the greats from Japan were doing back in the early 80's with this in mind on this line and price point of Tele's I build I am using Japanese Gotoh hardware and vintage Tele pickups also by Gotoh... like an old 80s vintage Tokai Breezysound these Paislies will have a great and familiar classic tone. Other options may be available.... For now you see we have a RED & a GOLD paisley I also have this in Black as custom order.... These are ready for parts & assembly - aging -set up so it will only take a few weeks to a month and a half time from time of order to delivery ready... List price is very reasonably set at just $1799.00 for now but for a limited time only you can pre-order YOURS TODAY for just $ 1399.00 save $399 for waiting. This pre-order discount offer is subject to end at any time. Contact me to order your Paisley at JVGuitars@gmail.com .



---
---
JVG-Luthier Custom shop Hand built in USA NashVille T WoW...this is the start of something very special One of a Kind We BUILD to suit...



ORDER YOUR CUSTOM BUILT NashVille Masterpiece right here. Nothing quite comes close to the rich tone & wonderful feel of a master hand crafted guitar. No CNC machines used on this one folks! Everything is hand built by a real experienced luthier The Photos Do Not Do Justice To The Figuring In This JVG Flame top Nashville T. We Are Luthiers. Bodies was rubbed down with Naptha to better show its AAAAA outrageous figuring & outstanding Flame grain color for these pictures. Beautiful AAAAA Eastern Hard Flamed Maple 1/4" Hardwood Top 2-Piece Alder Tele body Custom built to last a lifetime.. Weight / 3 lb. 3 oz. Body Wood / light Alder Top Wood / Eastern AAAAA Flame Maple Tone Chambered / Yes F-Hole / Yes Total Body Thickness / 1 3/4" Edge Round Over / 1/8" Sanded / 150 Grit Neck Pocket / 2 3/16" X 5/8" Deep Neck Screw Holes / 2" X 1 1/2" Standard Position Neck Pickup Cavity / 3/4" Deep Single Coil Middle Pickup Cavity / 3/4" Deep Single Coil Bridge Pickup Cavity / 3/4" Deep Standard Telecaster Control Cavity / 1 1/2" Deep Top Route Jack Hole / 7/8" Wiring Channel / Internally Drilled String Holes / Drilled For Standard Telecaster Bridge String Ferrules / 5/16" X 3/8" Deep .



---
1958 KORINA Flying V custom JVG-Luthier built USA Brazilian rosewood fingerboard Old stock early 60s inlays



Just Lacquer finished but no parts on them yet....JVG-Luthier best of the best CUSTOM LUTHIER BUILT 100% ALL Solid African Limba known as Korina one of THE MOST resonant and light tone woods ever used in classic ROCK guitar history. Precision accuracy, aged finishes of genuine Nitrocellulose instrument lacquer. Fingerboard is rich old growth Brazilian rosewood with old stock vintage early 60's Gibson inlays.. same used in the original 1958. This is not a Gibson this is a custom built instrument. Here is one in our aged antique natural and another with a vintage 50's burst finish, Let me know what you think.... JVGuitars@gmail.com Thank you for your interest .



---
1985 TOKAI 1968 PAISLEY Telecaster the most accurate 1980's re-production Paisley WoW!...SUPER Rare..& Clean!.. SOLD OUT!



Here we had SORRY its been SOLD OUT! another RARE GREAT FIND this is the Highly Collectable Tokai Paisley Telecaster "Breezysound" The real deal folks Like Leo's 60's …. Tokai's L-plate era Version and is one of the very best ever re-creations of the Famous 1968 Paisley Telecaster many have fooled the so called knowledgeable. This fine example was manufactured in Japan in 1985 by Tokai Gakki in Japan. The body color and Paisley pattern is said to be exact and nearest to DEAD ON to the Original Fender Paisley Telecaster produced in Fullerton California by Leo Fender in 1968. This one is A REAL Collectors Dream! Yes this is the VERY RARE Tokai Paisley Tele... Tokai's version is so much more accurate in both Color and built to specs than the later 80's-90's and to date...released made in Japan Paisley teles versions from Fender Japan...This true Vintage Tele Plays so nicely it's action is so fast its really plays like a dream...your runs will just fly of the fretboard and the neck is a real nice Figured & Flamey AA Maple mid-sized SOFT V and this neck was freshly professionally re-fretted - excellent-like original like new condition ..The pickups and hardware to my knowledge are original and they have a nice patina natural aged look....just like the real 69' I love it! …The sound produced from this Tele is simply AWESOME+++::: The ash tray is included as well as what appears to be the original hard shell case...at this price. This guitar has spent many of the years since 1995 in a private collection not circulated and not played very much and has been adult owned and cared for and is in JVG rated excellent used –vintage condition 9/10 Highly Collectable This baby ROCKS!...no disappointments here. Get her before she's gone. We brought this one in directly from Japan collection. The only disappointment is missing out on his rare collectible vintage Tokai. .



---
1968 ALL ROSEWOOD STRAT JVG-Luthier built in USA Lindy Fralin 1960s USA pickups Beauty & Tone WoW! $3,699.00



Just released from the JVG Vintage vault we have a special build that I am very proud to present one of our own custom line STRAT style this is my Pro Journeyman level build. We went with the gold hardware on this unique quality instrument. Built to 1968 specs for the most part with the only exception of a tone chamber and weight relief as all rosewood guitars can end up 10-12 lbs in some cases not this beauty. I went with a set I have kept around since 1998 they sound amazing they are special 1960's wind with a blues in the bridge for a great sounding trio of pickups with all the classic tone of the real 68 Strat I also included a real vintage correct tone cap for vintage realism. The neck has the large headstock and is a medium soft V profile feel and frets are 6105' frets are leveled - crowned & finely polished to glass the edges are slightly softened to feel like an old friend that you have played for years well broken in feel to it. The finish is top thin skin urethane same as I painted our Jaguar in highly hand polished this guitar has taken on a life of its own now it's a beautiful player. This one I have been enjoying since the beginning of the year it's been played some but not very heavily not gigged with its in very - good - excellent +++ condition It comes with a black tolex hard shell case with the white piping Like the other guys These are rare to find and the don't last too long. These list for over $ 6500 elsewhere, If you want to save thousands of that contact Joe at jvguitars@gmail.com.



---
JVG Reborn OLD 63 CT Custom Built Aged to look 50 years old....OLD SCHOOL Nitrocellulose Lacquer finished ...built 4 You prices starting from $1750.00



JVG Reborn OLD 63 CT Custom Luthier Built Aged to look 50 years old…. OLD SCHOOL Nitrocellulose Lacquer finished ...built 4 You prices starting from $1750.00 JVG Reborn OLD 63' CT Custom Built from head to toe Realistically Aged to look 50 years old....OLD SCHOOL Nitrocellulose instrument Lacquer hand finished exactly the same as Leo's boys did back in the 1960's… This is one of our own JVGuitars Custom Shop OLD School line of Reborn Old fully custom built guitars and every single last part has been aged & detailed to replicate a 50 year old vintage guitar... We have employed in this example an unfinished fully F licensed body and we applied the "Thin coat " instrument Lacquer finish to 60's specs…please have a closer look it is burnished and aged now and replicates my actual 60's Telecaster. On this example I used a neck from another of our F Licensed suppliers this figured & flamed maple beauty has a wonderful brown chocolate Brazilian rosewood fingerboard with clay style fret marker inlays just as the real deal in 1963 would have used & parts that have been fully detailed aged & finished here in our JVG-Reborn Old Custom Shop. The aged Pick guard is our own Reborn Old custom made aged pickguards the replicate the original from 1963, the Body and neck are 100% finished in Nitrocellulose instrument lacquer. Finish has checking and dings and aging of finish and some wear threw as seen in our pictures... This guitar is available ready for sale we have under its hood cts pots & switchkraft output jack & 3 way switch and old school vintage replica cloth wiring and as a bonus real vintage early 60's tone capacitor to capture true vintage sound... we have other pick-ups available as upgrades as well.. this one has a great set of Vintage DiMarzios for realistic 60's tone. Let me know if your ready to have a JVG -Reborn Old 63 Custom T built especially built just for you I will work directly with you throughout the entire process to assure that we get your guitar just the way you want. Generally Base std model starts at $1750 & up *The Brazilian Rosewood fingerboard adds $260 New Tweed or Black HS Case adds $139 .



---
JVG Reborn Old 1963 Strat Recreation from High end Vintage 35 year old growth woods JVG Luthier Custom Shop SUPERB sounding & Playing WoW $1799 SOLD OUT!



Sorry this one has sold out! We have others so ASK us....Here we have a JVGuitars MONSTER Recreation Reborn Old guitar that's sort of like my real 1964 Strat...this started life as the highly sought after early Japanese 1981 JV strat and some of my other vintage parts... I also put on our own JVG aged green pick guard as seen it looks absolutely authentic, Pickups are USA Fender Custom Shop Vintage reissue 57/62 Pickup set and vintage wiring harness.. just as Leo's were done back in the day. This accurate vintage 1981 Neck has been fully stripped of its old poly clear old tuner holes doweled - re-drilled for vintage Gotoh tuners, re-logoed, aged & funked up and the old fake looking plastic clay dot inlays I removed and then I aged real clay dots re-installed those you see now and finish is now 100% aged nitro lacquer I chose this neck because it looks like Brazilian rosewood and I liked it thats the reason I bought the guitar in the first place with this transformation in mind.... all nickel hardware has been aged to relic degree...( note: Pics taken before string trees were installed they arer on now) body is still pretty clean like closet classic and can be further reliced to taste if wanted. She's got a beautiful Olympic White finish and still looks killer after 33 years this is a true vintage guitar in its own right with the upgrades it beats most expensive Relics in the looks department and the tone from these fender Custom Shop pickups is very nice this is a good traveling gigmaster of a guitar Relic but not exactly road hard and put away wet or anything she's pretty cool and it will keep the folks guessing what the heck is he playing is that a real 64? ok you know it isnt but either is all the other CS relics... this blows them away too and is Priced right , here at JVGuitars.com email : jvguitars@gmail.com.



---
1957 Stratocaster by Fender Japan Crafter E-Series from 1987 Sheptone Vintage Pickups WoW Custom Shop quality SOLD OUT!



Sorry Sold out; It's a GREAT near 30 year old High Quality Japanese Vintage Guitar built to amazing detail with regards to original body contour alder body and its accurate vintage spec Neck with its vintage 7.25 radius it really captures that vintage feel...GREAT Vintage looking Color they nailed it on this one!...Did I say I like this color its similar to the old mid 60s Vetts too...but I digress, she's made of some good old wood and now she's 29+ years old and as you can see it is in Excellent Vintage Condition freshly set up & it plays wonderfully its been seriously TONE upgraded to the highly Regard as some of the best sounding vintage correct pickups with USA made CTS pots and vintage cap and switchkraft switch etc. WoW does this sound like the deal deal now amazing custom shop playing its set up is AWESOME you just don't want to put this guitar down it comes with its wammy bar as well a very cool deep contour body and is very faithful to the original it is copying. Great High end Japanese vintage guitar for a song. Just arrived ask if interested. Email: JVGuitars@gmail.com Thank you for having a look, Joe.



---
80s GRECO Les Paul Standard Classic Cherry Sunburst this is a great Les paul Super Real sounding PAFs Killer Paul WoW! Sorry SOLD OUT!



.... Just in = SOLD OUT!.... A beautiful Lats 1980s Greco Les Paul flame to standard in cherry burst just perfect ... love this guitar its a real player folks Greco make one of the finest if not the finest Les Paul copys ever... ahead of the curve the Japanes got the jump on the US manufactures to " Reissue" the old 50's style Les Pauls as they are clearly known to be the finest sounding and playing and looking ever built and while the US Gibson didn't think up on there own to make reissues it took 10 years of watching the likes of Tokai & Greco making these scary real vintage Les Paul Replicas ,,,, so from the Originater of Replics GRECO is one of the finest ever they make the V- the Paul - The RickenBacker The Strat, the Brian May, Gretsch copys and so on and on they make the high end De Angelico's in Japan The Zematis line, many others Greco is responsible Fugi Gen Gakki ... cousin to the great Ibanez... Here is a well thought example of the 1959 from its medium slim tape neck thats 1-11/16ths at the nut for a great feel... with a beautifully grained Rosewood fingerboard with the high end striking correct cellulose nitrate style Trapezoid inlays just like our Gibson Heritage 80 elite has.. looks like the real vintage deal! Its deep 50's Carve figured Maple top with correct vintage sized bindings somthing Gibson had a hard time getting right with some of their reissues...( did you know the Gibson Reissues from the early 80's I had collected a few and sold some and I had someone ask me about which pickups were in it and so I opened it up to find to my surprise was a short Tenon joint ) thats right the early Gibson Reissues was the 80-83 Heritahe 80 series and they are heavy and have short tenons..... when I saw that oh I digress the pickups were the Tim Shaw Paf's .. I guess they make up for the short tenon ...hahaha.... anyways when I saw the short tenon I had Greco and Tokais here that were Killer Real like Super Real and Reborn Old replicas... they sell for pretty big bucks to now days... anyways but you wount have to spend to much at JVGuitars for this Killer Les Paul....Pics and more info soon to come ..... Stay Tuned! Email joe about this Les Paul by Greco: jvguitars@gmail.com .



---
---
1998 TOKAI lS 75S Gold Top Les Paul Screamin P-90 soap bar KILLER SOUNDING P-90s Crafted in Japan Top Craftsmanship Top quality fit & finish and woods WoW Like MINT CONDITION ASK!



Absolutely fantastic NEAR MINT 1998 Top of the line crafted in Japan TOKAI Love Rock LS75s Gold Top Les Paul style guitar with the Gibson shape head stock "Open Book " Lawsuit style correct. This is the one to own folks.... Unbeatable workmanship quality fit and finish and awesome sounding electronics a given with this beautiful Gold Top.. It Perfect used condition its like owning a new near 20 year old guitar. WoW what a beauty new arrival! This Tokai was patterned after the American Classic vintage 1956 Les Paul as is the gold powder suspended in clear to make the Gold Top just like they did back in the day. The neck is like a 1960 medium slim profile 1-11/1ths " at the nut C shape profile and is absolutely effortless to play its a fast feeling neck for sure and bends are so easy... I love playing this threw my vintage Deluxe Reverb amp it sounds amazing.... too much fun folks.... Did I mention this guitar has had a 50's electrical wiring upgrade as well.... its all been done and it exudes vintage P=90 tone from ZZ top to Page to jazz clean tones this guitar is versatile and amazing. Fingerboard and frets like new, inlays are beautiful too... Sustain for days Priced reasonably for such a monster; you will not be disappointed. Contact Joe to buy it at: jvguitars@gmail.com.



---
---
---
1982 TOKAI Springy Sound 1964 Stratocaster Reissue Classic Sunburst beautiful condition made in Japan SOLD on Lay-Away 14 Days same as cash



Here we have a wonderful example of the vintage 1982 TOKAI Springy Sound 1964 Stratocaster in the classic perfect vintage 3Tone Sunburst Just like the originals they copied WoW this guitar is kind of near minty and she is an oldie but a goodie folks! This is one of Japan's best Tokai's masterful version of a 1964 Vintage Stratocaster according to Tokai its a Springy Sound and this is well know for its having been built just as close as it gets in detail to the real deal from 1964 they say.... I do actually own a real vintage Fender Strat from 1964 and a few from 66 as well as others so I know what a good start should sound like and play like and I must say The TOKAI Springys have always impressed me they are in my opinion among the best most accurate production reissue including some of those from the "Fen###" Custom shop I've had them as well. This baby is very cool with the deep carve sexy original body contour just like my real 64 THEY NAILED IT! This one's body is Alder wood and is very resonant tone and sustain is excellent the grain is also cool looking with character just have a good look you'll see . We added one of our realistic JVG vintage aged pickguard. Overall its super clean condition wow aged with patina yes very few minute insignificant nicks are hard to fine and see but it is a used played vintage guitar isn't it. Its been JVG set up to play like butta, we could dress and polish the frets and detail the guitar if you request additional but it plays absolutely great right now and doesn't really need that yet in my opinion and will leave that to the next proud owner. I see she has the original electronics too it and look like its never been apart before I opened her up to see what its equipped with and gladly it has the beautiful vintage correct black bobin pickups from 64 ( like MY 64 ) and my understanding is that DiMarzio actually made these for Tokai back in the day and the Gray bottoms were supplied by Semour Duncan back in 1980's... these old Black bottoms rock the house I love the sound and so will you! I noticed the bridge saddles say Final Prospect. This has the big Tone block old school style too to contribute to its accurate 60s tone. Must check out this vintage Tokai Springy Sound Strat its amazing... just in and available Contact Joe's Vintage Guitars to buy: jvguitars@gmail.com .



---
1969 Strat PAISLEY RELIC its a JVG Custom Luthier Built Paisley 69 ST Relic Guitar .... $3199.00



Here we have a JVG Custom Luthier Built Paisley 69 ST Relic Guitar Take a closer look its a faithful Recreation of a 1969 Era Paisley ST detailed to 69 specs Big headstock 21 frets its truss rod adjusts at heel no bullet 10" radius with medium Jumbo frets… its neck has rolled over edges to feel like its had 45 years of playing and its been finished to a Bar FUNK level aged from head to to… with details like a period correct exact replica pearl back aged pick guard and Pattend Pending aged saddles to the Abigail Ibarra initialed 1969 Fender Custom shop pickups and US cts & switchkraft electronics old school whirring and vintage tone capacitor for very realistic 60's TONE… Your looking at our Silver metallic over genuine foil reflective Paisley wallpapered standard start body of lightweight Alder… very resonant and impressive tone from its old school SOLID BRASS tone tremolo block … She;s set up to ROCK!….The neck fits so tight its like a set neck and she is an overall great player folks … Killer Relic Paisley accurate to 1969's Iconic Large Headstock Strat pre bullet ROCKER…. Masterfully Built series by JVGuitars Comes with a Vintage Stratocaster black case.



---
1959 Les Paul BURST Like an R-9 Vintage style



Very cool and beautiful NON GIBSON 59 Burst Just taken in on trade and it is Sooooo WORTHY so it is receiving some serious upgrades . Currently under a JVGuitars metamorphous transformation.... She's a BEAUTY and also is Way KILLER Paul folks will be ready soon... being upgraded to serious tone ...Electronics & Pickups - pleck etc... more info and pics and sound clips when done...COMING SOON STAY TUNED! THIS IS NOT A GIBSON but is a BEAUTIFUL Flame TOP high quality custom build in the style of the 1959 Burst. Want to put it on hold or BUILD to suit contact Joe: JVGuitars@gmail.com Thank you for your interest.



---
1977 Ibanez Les Paul Custom Black Beauty Rare DOUBLE TROUBLE loaded with Flying Finger Super 80s pickups WoW what a cool LP Just SOLD OUT!



SOLD OUT: 1977 Ibanez Les Paul Custom Black Beauty Double Trouble vintage Japanese Electric Guitar SUPER 80s PAF's ROCK MACHINE just in… OK here is another Killer vintage Les Paul folks this one happens to have a very nice configuration with its old school lawsuit style headstock and its killer set of the classic Flying finger SUPER 80's PAF type pickups this machine really ROCKS… big resonant tone like 1977 Bad Company tone this baby ROCKS! She plays great bends are effortless its fingerboard looks like Brazilian jacaranda rosewood and its inlays are vivid and is a striking image on stage. Plays like butta, she's not new of course she is actually 40 years old Thats right hard to believe but true… so she has her share of minor dinks and doinks and nicks and such but no major stuff at all just normal for a well played and well loved and respected guitar….and it only adds to its very cool Vintage Vibe going on… its deep belly carve look is really classic Black Beauty these guyes at Hishino "Ibanez" factory really know what they were doing when they built these. As you may already know these Flying Finger Super 80's are highly sought after these days some 40 years later they can go for upwards of $200 each as they are know for the excellent reproduction tonal qualities of the PAF's from the US they actually were copying… Flying fingers from Ibanez were actually Ibanez's answer to the period Gibson Paf's "Sticky Fingers" that Gibby came out with but the Super 80's sound better in MHO so needless to say the electronics on this guitar are above average as early stated THIS THING ROCKS!!! he neck on this guitar feels GREAT its a medium C profile and is multi bound as seen in pics nut is 1-11/16ths width and she as we mentioned has beautiful Block style inlays echoing the Classic 57 Black Beauty. This is the Double Trouble by Ibanez over 40 years ago… Pick up an oldie but a goodie Japanese Vintage Les Paul Custom Black Beauty. She will compete well tone for tone with guitars at 3x this price. Let me know if you like it! Email Joe to buy: JVGuitars@gmail.com.



---
1983 JV Fender Stratocaster Olympic White 62 slab board classic High end Squier Crafted in Japan JVserial



Here is a DANDY folks!.... WoW... This one nails it and very cool collectors Japanese Vintage guitar but also just a wonderful guitar to own … play, sure its a cool looking strat but so much more than that this Vintage Fender 1962 style JV Japan very well crafted back in 1983 Fender Squier Stratocaster. This is the famously revered original "JV" -Serial in a classic Olympic White on a really nice Rosewood slab fingerboard true to vintage specs and its natural Patina says this is a real vintage guitar gotta love this one if your looking for one of the most accurate and absolute best playing and sounding Fender vintage stats from the 80's with real life patina for a great player this is it!. She's in used - but excellent - played vintage condition ….The neck is straight and frets are considered very good - excellent with very little wear. Its loud un plugged and resonates like a vintage guitar a good sign of quality and feel. She also sounds like a vintage strat should. Oh yes she's easy on the eyes too. MORE TO COME JUST IN to be fully set up soon! ASK This collectors & great player vintage start comes with its original case candy….the warranty card and owner's manual etc. Original fender soft case, with an original Fender hard shell case is optionally available. .



---
JVG Luthier Built 58 KORINA Flying V solid Korina wood African Limba with Brazilian Rosewood fingerboard Old stock pearloid inlays custom build



Here is a Beauty, Body and neck are made in USA from the RARE 100% Premium grade solid white - African Limba these woods are highly praised for its resonance and are considered amongst the finest tone woods.The neck is meaty like te originals as is its Brazilian Rosewood fingerboard, frets are medium Jumbo inlays are old stock from mid 1960s are same as late 1950's originals!, We use real vintage BumbleBee tone capacitors from late 1950's HIGH END electronic and are exactly what the original 58 came loaded with from the factory, electronics are old school as well proper braided wire etc, we use hide glue in the assembly, finish is thin skin Nitrocellulose instrument lacquer same as the originals used back in the day... Available for your custom order contact Joe with your request to build one just for you. Thanks for looking folks... Contact Joe to order yours today at JVGuitars@gmail.com .



---
1996 Tokai 59 Las Paul Japanese Vintage Quilt ed figured maple WoW NEAR MINT!.... Just in $1169.00



JVGuitars is proud to present to you today this wonderful Japanese crafted classic example of a vintage Les Paul 1959 style with a Beautifully Quilty Figured AAA eastern maple top this is a 1995 Tokai LS 70 Q. This example is in amazing condition for a 22 year old near guitar ( 25 years old to be considered vintage ). As close to mint as you will likely ever find. a 1995. Electronics have been professionally upgraded with US made CTS 500k vintage taper pots, Emerson woman tone paper in oil CAPS looks like the original Bumble Bees, USA Switchkraft short shaft 3 way switch with a 59 correct deep set nut. All correct 59 style Old School braided wire. Pickups are Old famous Tokai MK2 off of a 1985 LS 80 Tokai. 2 piece mahogany back (try and find a seam), 2 piece solid figured quilted maple top, one piece mahogany neck with wings she has a nice real good 59 feel too , very dark Brazilian - Jacaranda looking rosewood fingerboard with lots of life left, Faber aged aluminum stop tail tailpiece, Faber aged aluminum ABR-1 style vintage bridge with nickel plated brass saddles, Gibson Historic pick guard, nickel pointers, Jack plate, and amber switch top. . Frets just professionally polished and new nines installed. Intonation also dialed in set All professionally .weight is just right for a resonant vintage Les Paul like sound Wow impressive Professional grade ready to Record our Tour tonight! Beautiful classic 59 BURST with the KillerFigured top with a vintage faded cherry burst finish,,, she has a personality of her own looks different in different light with that 3-d gorgeous Top This flames top Love Rock is a show stopper in all respects she's Ready A Must HAVE Les Paul fully professionally set up and can seriously blow away most $4000 LPs…. check this one out, just 3 years from being a vintage guitar in its own right for the collector or the professional musician this is the one. To make the purchase of this instrument contact Joe at: JVGuitars@gmail.com .



---
1974 Greco 59 FLAME TOP Dark DUANE Burst Les Paul crafted in Japan Maxon Pafs just gorgeous Ask!



KILLER Flame top Dark Burst similar to the famous Duane Burst belonging to Duane Allman of the Allman Brothers... I love a good Dark Burst and here is a real beauty folks 1 in a thousand look this good! very well built in Japan by Greco FugiGen Gakki back in the day pre dates JV era thais baby is rocking what apears to be a Jacaranda Brazilian Rosewood finger board with the accurate real 50's looking cellulose nitrate trapezoid inlays what a beautiful timeless look just classic. The Maxon Paf's are among the most sought after of the vintage Japanese Paf pickups fetching $200 per these days... this example also has the famous Star Tuner gears know to be the finest of the era as well... fully loaded to rock the house this guitar will hols its own with the fancy Gibson LP's at 5 x this cost really impressive build quality. This is a bolt on neck with a perfect medium slim profile like the 1960 LP... don't let the bolt neck fool you this is a real contender for the tone pound for pound this baby ROCKS.. Mahogany body and Mahogany neck with its gorgeous rich looking rosewood fingerboard this baby is tone chambered and it offers excellent resonant tone and it sounds like classic rock personified from the 1970's - 80's think Bad Company. Gets the job done with style and gives the R-8 a damn good run for the money. Someone will be very pleased. Let me know if you want to buy it. JVGuitars@gmail.com .



---