Click here to view full size image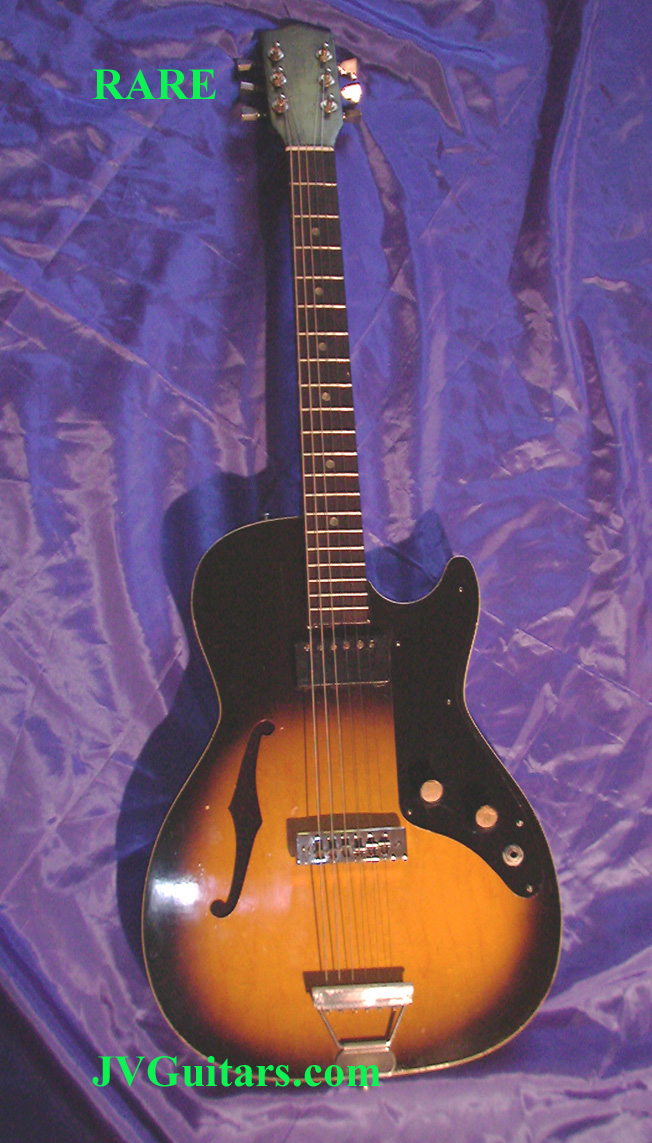 1958 Vintage Airline-Supro Les Paul HollowBody Style...$699.00

WoW! Jimmy Page TONE HERE folks WoW...Truly a vintage fun player all the way and set up to do JUST THAT!...Its equipped with a vintage humbucker from unknown origin? have not pulled it apart yet...who knows?...but it KILLS!!!! ... Its sound is Huge GUTSY and TONEFULL with a nice big neck just about the same as our 58 Gibson Les Paul Jr. The action is PERFECT! and it even has vintage GROVER nickel tuners to KEEP it in TUNE. This guitar plays and sounds like a real vintage Gibson...No problems or breaks and this guitar is rated at 10 for vintage fun-cool & condition is rated at 7.7-8.5 for its age cosmetics as seen VINTAGE VIBE big time fun... Very cool player and WoW! does this baby sound GREAT for SLIDE.