Click here to view full size image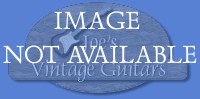 Mesa Boogie DC3 Combo Amp Wow Great TONE!..$

One Screamin Little 1-12" combo Powerhouse here folks you can get just about any style tone you like out of this great amp. This example is just like new and is ready to tour today...Great Direct Recording amp too. Its light & Loud if / when needed, Great BF sort of Fender Reverb Tone's Clean and at your fingertips or foot switchable if you will + Killer Lush Crunch Marshall biting leads INCREDABLE! I Gave this a romp with a 4 - 12 extension box and ran our ts808 threw it and this amp is HUGE... No Disapointments ...Here is a link to Mesa Bogie's DC3 Manual for oporational information you may be interested in. http://www.mesaboogie.com/manuals/Dual%20Cal%20DC-3.pdf Here is a couple HC reviews on this great ombo amp... Product: Mesa/Boogie DC-3 Combo Price Paid: $800 (Canadian) Submitted 02/11/2004 at 03:03pm by Anonymous Features : 8 I bought this after my beloved Carvin X-100 combo exploded onstage in a shower of flame and smoke after 10 years of amazing sound and rugged service. Sure that looked like a cool onstage but I wanted to cry!!! So it's off to the store I go to find a replacement (on my limited limited limited budget). I took this amp out on rental to get through some gigs until I found something to buy - and fell in love so I just kept it and bought it outright. It's features have been listed to death elsewhere so I wont bother listing them - suffice to say they are numerous for such a small all tube amp. This amp is used just about weekly onstage in large size clubs (and occasionally even in stadiums)in an 80's hard rock/metal band. Sound Quality : 9 I uses it with my trusty '83 Strat with Fury ZP-20 humbucker in the bridge, Seymour Duncan HB in the neck and stock single coil in the middle. My current setup is simply the guitar into Korg Tuner pedal into the amp. Live, I front mic the amp with a Shure SM57 into the P.A. For a little 30 watter, this thing howls - what a great sound for hard rock. The tone is hot and thick and cuts right through the mix. My only gripe is I might wish for just a bit more presence - however I'm planning on picking up a 2x12 cabinet to give it what i'm looking for. Overall a solid 9. Reliability : 9 After a year with it, the only trouble I've had was when Channel 2 crapped out for the last song of the night at a gig. However on inspection insed afterwards, it was found that the tubes sort of wiggled themselves loose (must have been a particularily thumping set). So the tubes were reseated and the amp was back in business. This thing has stood up to tons of use at stage volumes and still screams. Customer Support : No Opinion Have had no need to deal with Boogie (besides I bought it used) Overall Rating : 9 I've been playing for 28 years, 17 of them in professional touring bands and have owned a JCM800 fullstack, Marshall MOSFET (yech) fullstack, and my aforementioned beloved Carvin x-series combo. I miss the sound of my JCM800 stack - but I dont miss lugging it around. That's why I downsized to combos - and as combos go - for the price this one kicks ass. If it were lost or stolen I would probably try to track down another one. Of course if I won the lottery- I'd pick up a Road King Stack or TSL100 stack instead lol. But until then - this is my amp and I love it!