Click here to view full size image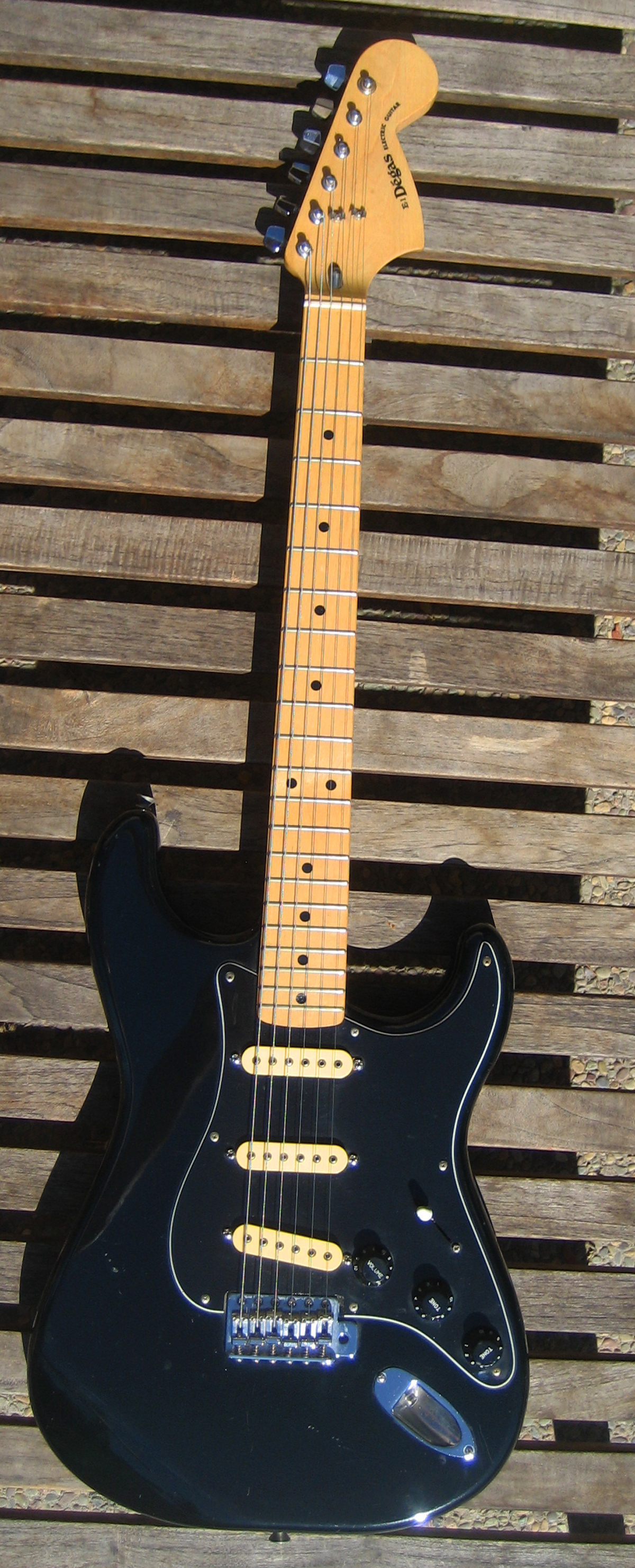 83 El Degas Ibanez made 72 Stratocaster Reissue Made in Japan DiMarzio WoW Nice! $539.00

Well built Vintage Reissue of the 1972 Stratocaster ...This baby was High Quality made in the Ibanez Factory in Japan, solid quality construction built just like Leo's original Fenders were, this one has very high quality vintage DiMarzio's wow...it sounds incredible period correct 1970's tone this is the real deal and is as nice as the Custom Shop guitars we have had over the years WHAT A FIND.... with the name ElDegas like smuckers it has to be good!... This was logoed to throw off the law suits at the time Ibanez had many guitasr built and was continuing to sell them with several other name brands on the headstock but the guitars were made in the Ibanez factory under strict quality control. This is one of the great one's... not all are created equal its hit & miss sometimes but this is one I hand picked and was amazed with a real diamond... Try it you'll love it!