Click here to view full size image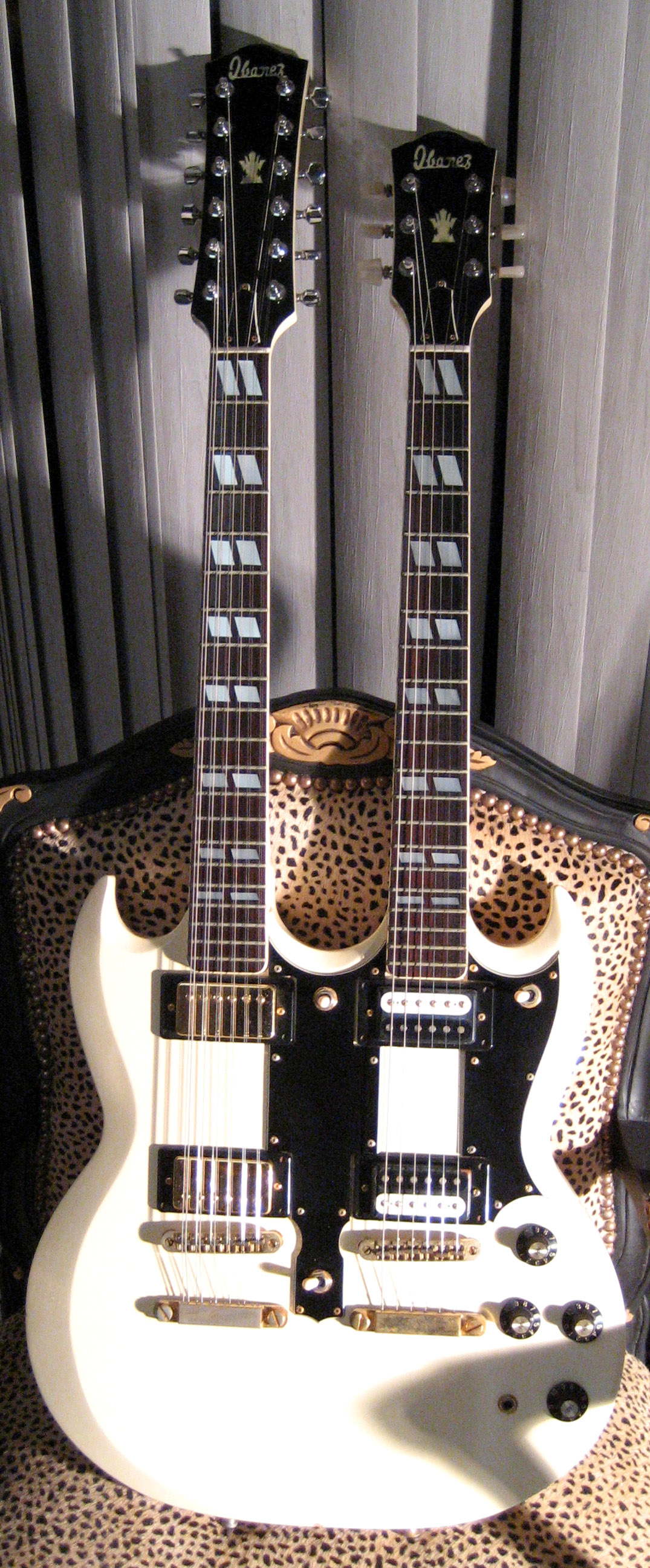 1977 Ibanez Double Neck SG in the rare Jimmy Page Polaris White and what a great player she is this baby Rocks!!!! .......$old it

This gem was made in 1977 by the great Ibanez. This is Double Neck SG and was finely crafted in Japan with the Lawsuit stock Gibson style open book Headstock aged White finish like glass... what a beauty Rare and Gorgeous Ibanez Japan Crafted 1275 Replica Guitar from the Golden Era of Law-Suit Guitars, This example is a Premium Mahogany body & necks . This baby is in very good -excellent vintage condition and comes with its original hard shell case too. A real nice find. Oh ya its a wonderful EZ player with great gutsy tone. JVG Rated at 8.9/10 very good-excellent vintage condition...