Click here to view full size image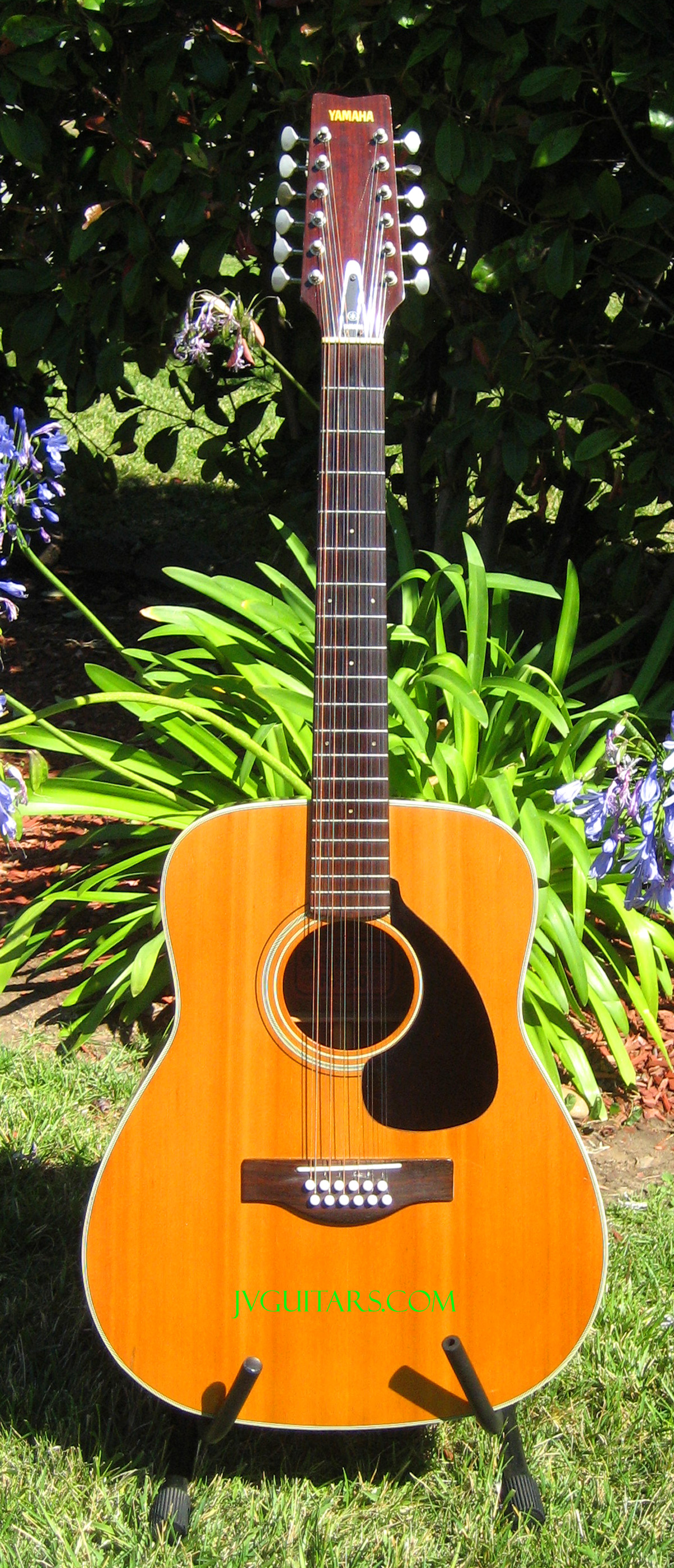 74 Yamaha Red Label FG230 12 string Acoustic beautiful 40 year old vintage guitar and sounds SWEET! ... $499

Here we have a very nice example of the Yamaha Red Label fg230-12... This example is in very good - excellent original condition. The woods used on this guitar are of a very high grade ... spruce top, Honduran Mahogany back, sides and neck please see pics for the details but very nicely grained woods!... workmanship is impeccable... the guitar plays like a real with very good action and the intonation is set dead on... The neck is solid Mahogany and is slightly beefy..I love the feel of this guitar and when you hear is you will be in 12 string heaven... no cracks or repairs ... the condition is vintage used its about 40+ years old you know ...with several minimal scratches but still overall a very beautiful vintage guitar. The wood has aged and mellowed with time to yield a wonderful rich tone only a 30+ year old quality instrument can offer. This one has that quaity rich sound along with the playability with the right aging now and with its beauty ...its a no brainier... Also available is a cool $100 vintage hard shell case see pics Thanks for your interest!