Click here to view full size image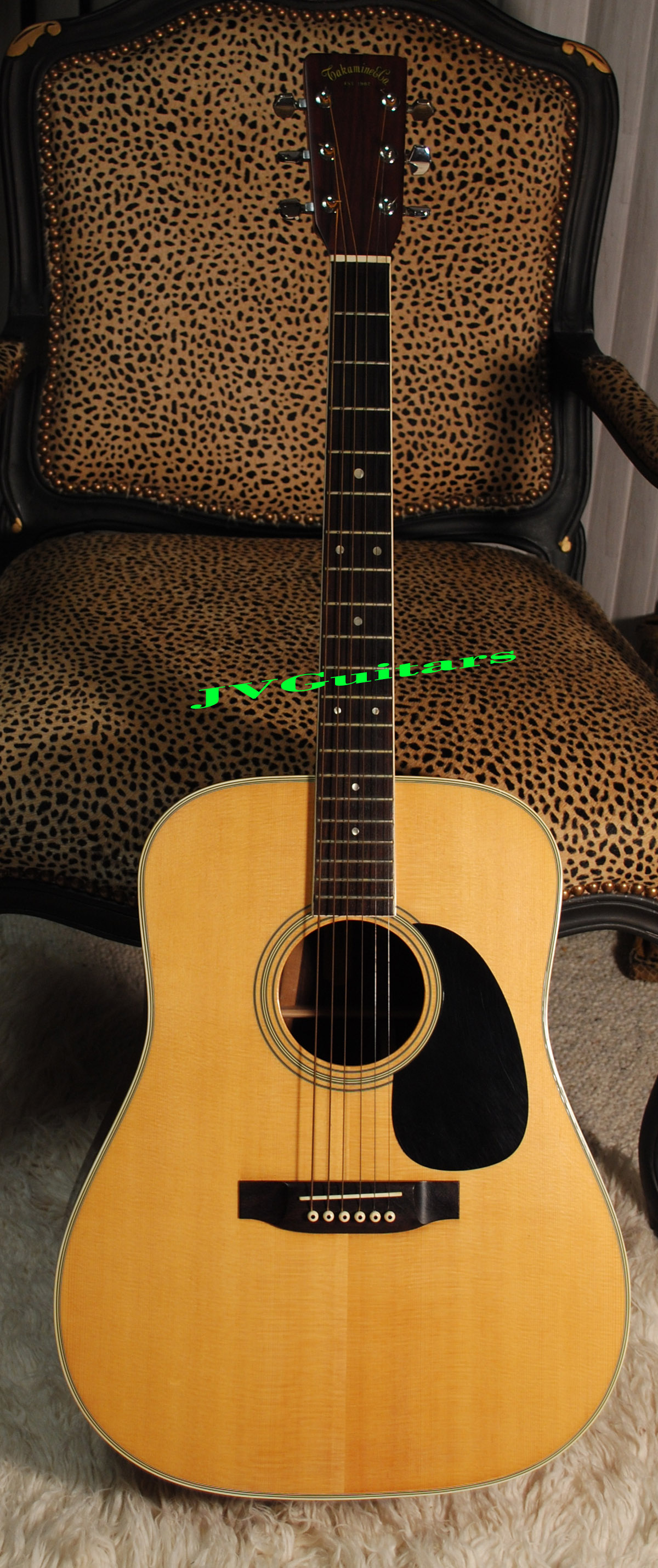 1974 Takamine F375S High End Japanese Dred Rare Exotic Brazilian Rosewood very very nice, Sorry.... SOLD OUT! No worries we have other f375s guitars in stock ASK

SOLD OUT : A real find this one is... not your average vintage Takamine you will soon see its also in amazing original superior condition .. this premium example was hand built by the finest Japanese Luthiers at Takamine Gakki. This prime example is the finest Exotic Brazilian Rosewood we have had in yet and we have had some duzies for sure this true Law Suit era Takamine F375S acoustic guitars we have ever had! wow.. and exact copy of the Genius original Martin design of the D-28 exotic....WoW.. the frets look almost new, Martin bone nut and saddle the "s" stands for solid construction and the Solid Sitka Spruce top is super nice amber with age now over the past 37 years and taken care of this California native guitar exhibits its premium exotic woods very proudly just have a look all round everywhere you look...from the amazing Brazilian rosewood sides & the back is A Gorgeous 3-piece back with intricate inlay work to the premium solid mahogany neck..fit & finish is simply put gorgeous. The neck is nice & straight with a perfect Martin like medium V profile 1-11/16ths @ the nut - the action is very good 3-16th @ 12th fret you can adjust either way to taiste no problem and with the bone nut and saddle this guitar has wonderful tone right up there with the Martin or Yairi this guitar is AAA professional grade vintage and is in 100% condition it is not new or mint with minimal dings its condition is JVG Rated as 9.5 / 10 - excellent vintage = beautiful and exotic... please see the pictures for the cosmetics..these Takamine are built as good or better than the Martin it copies the back is quad braced and the reinforced crossbracing of the top should make this finely built instrument last several lifetimes.. Your looking at the best of the best in Japanese vintage exotic & solid construction in astoundingly nice condition...you simply must play and hear this guitar we love it and so will you.. I can't amagain a cleaner example of this vintage you will not be sorry... exotic Brazilian Rosewood tone woods are the best of the best. No need to spend $3000 or even $5000 or more for such an exotic vintage 40 + year old Martin d28....Find it here Email: gr8bids@comcast.net .