Click here to view full size image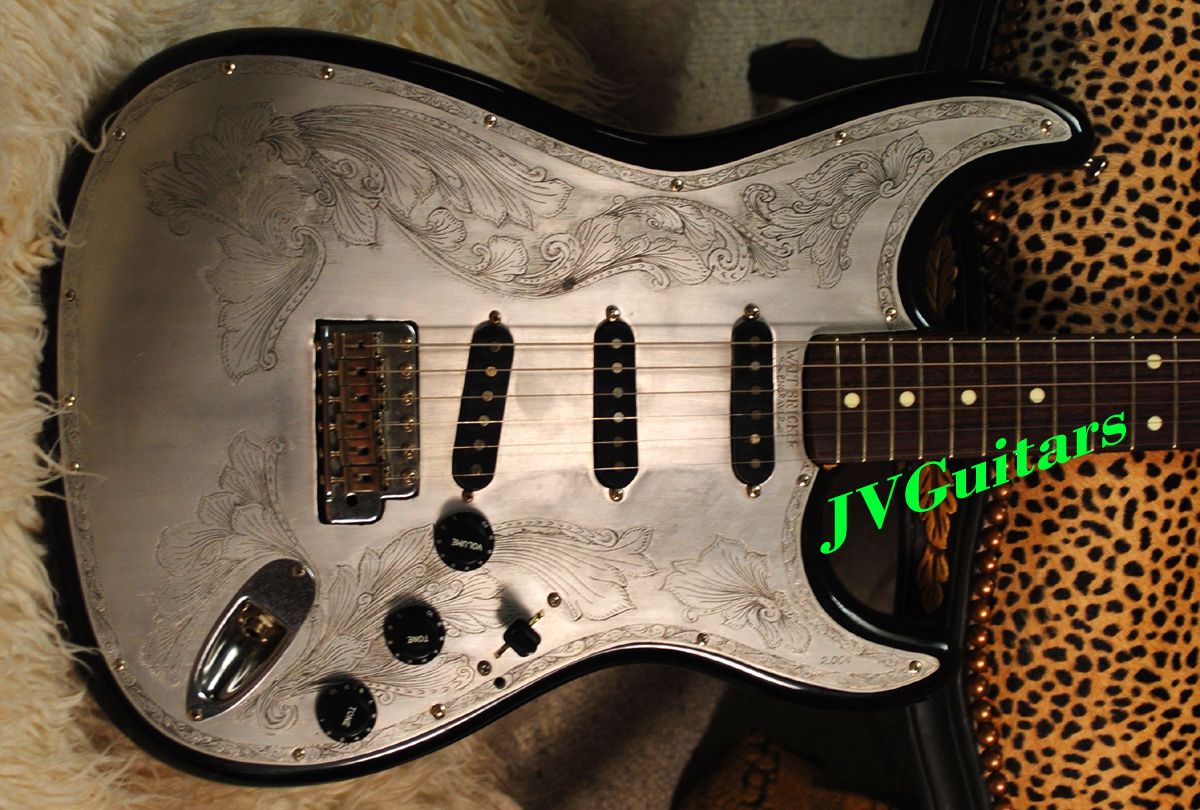 1980s Fender Stratocaster crafted in Japan Squier JV era VERY RARE Aluminum top Zemaitis Style with Vintage Duncans WOW!.......SOLD OUT!

SOLD OUT: Here we have a very cool & Rare Aluminum engraved top - body & headstock wow what a great work of art and this is no cheep guitar its a top quality highly respected Japanese crafted example from the late 1980s and has been seriously adorned & upgraded as you can clearly see in the pics... The pickups ROCK!..these are old School Semour Duncan vintage replica strat pickups and they are simply AWESOME & toneful in combination with the Aluminum ...sort of Talbo meets Zemaitis meets vintage Strat... This one comes with its black tipped Trem arm... and This RARE Baby is in above average condition 9/10 and easily is very-good to excellent used vintage condition rated.... No issues...plays beautifully ... Get this rare beauty before she's gone for good... ONE OF A KIND!