Click here to view full size image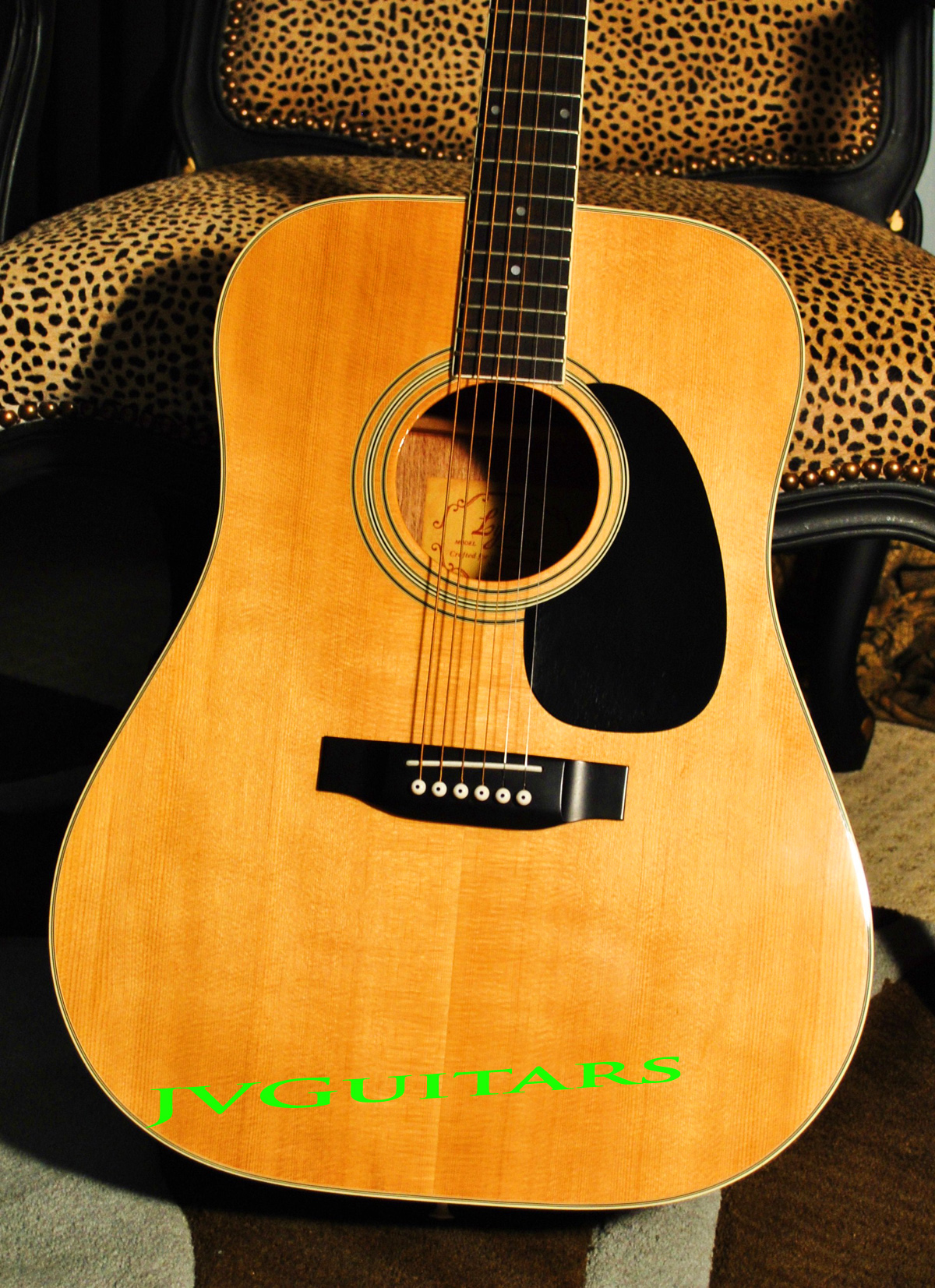 1974 Lyle L-50S Exotic woods excellent Martin copy top condition almost 40 years old VINTAGE TONE WOODS wow!..... well made in Japan High Quality ...$ 569.00

IN STOCK:,Vintage well built!...Premium build quality by Lyle crsfted in Japan, solid spruce top, high grade quality Mahogany neck see pics. Neck profile is medium profile very comfortable..NEAR MINT JAPANESE VINTAGE GUITAR ...this guitar is like having a new 38 year old guitar it looks so newish... its finish is still very glass like and has been well taken care of over the years well preserved for YOU. The neck angle is PERFECT , frets still are like new still. The action is VERY nice & low and it plays with ease you will be very pleased indeed with its overall condition this is exactly what we look for at JVGuitars to bring you the best near mint vintage. The back and sides are also not your average run of the mill grain but very beautiful vividly wavy grain looking like some exotic woods for sure stained cherry like they would do with mahogany... very nice detail & binding and perfling work overall..this guitar is a real pleasure to play too and sounds wonderful. Anyone would be very pleased and proud to own this nearly 40 year old beauty.