Click here to view full size image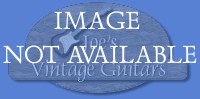 1976 Ibanez Professional 2680 Bob Weir Santana TONE...

This thing KILLS!....SG type Custom features unique Detailed headstock RARE VINTAGE Ibanez Japanese Electric guitar... 2 humbuckers Think early Just a fresh release from the JVG vault... Vintage Ibanez Professional... just like the name implys this guitar is Professional grade and quite a well featured guitar that you can make talk... This is the model Played by Bob Weir back in the heyDay of The Greatful Dead ... This is a cool and unique player....very versitle with great tones and what a beauty... have a look let me know if serious about owning this Guitar.