Click here to view full size image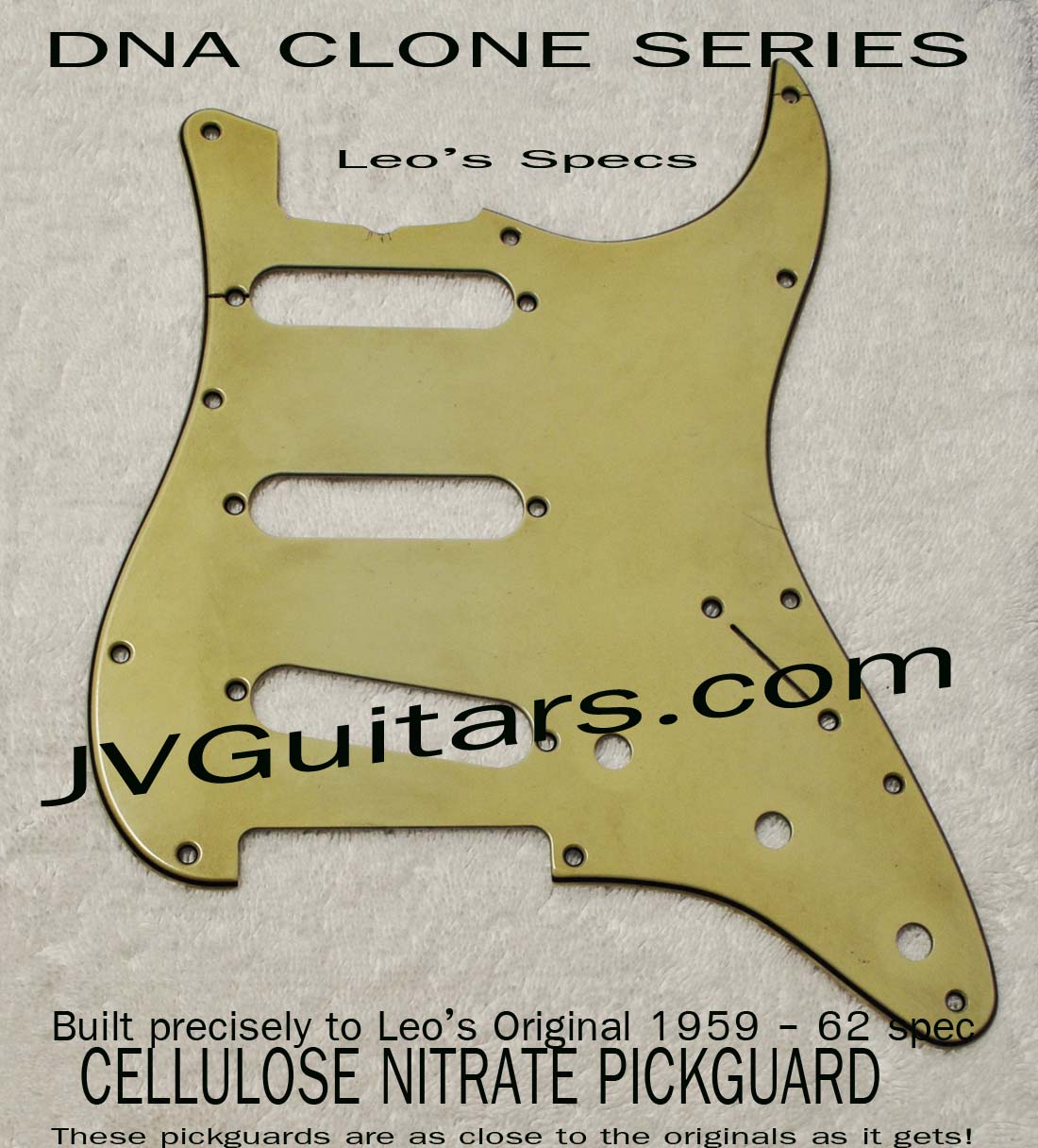 1959 - 1962 Fender Stratocaster 11 hole Pickguard Vintage Cellulose Nitrate ..... masterfully aged to accurately replicate 50+ years of age and patina by JVGuitars.....$ 295

Here we have a true DNA ClONE a fully accurate re-creation Pickguard using 100% Cellulose Nitrate to make our line of pickguards. This guard is made to that of Fenders 1959 - 62 original specifications in every way possible... attention to detail is dead on... made from the same old pre-plastic Cellulose nitrate to the exact same thickness & bevel edge as the originals cut and precisely machined to the actual original Fender vintage lay out 59-62 specifications... this is it. The best of the best possible... You will not find a finer aged more accurate looking vintage Fender pickguard period.