Click here to view full size image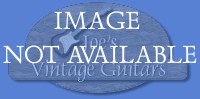 1978 IBANEZ Johnny Smith Mega RARE!!! George Benson Gold Leaf Top Blond flamed body strikingly beautiful vintage Japanese crafted workmanship AMAZING on its way!

Big beautiful L-5 type Jazzbox like George Benson use to play back in the day this beauty has a burnished 24K Gold Leaf top! very exciting vintage Ibanez top of the line instrument. She's on the way coming to JVGuitars.com soon stay tuned!